So next season looks okay? Nah that must be the dry spell that was this fucken season, because while I'm fine with my shounen's of Fairy Tail, Hunter, Pedal, and Baby Steps –  anime as a whole has been shitty (and because of some peoples JRPG's) I've not even been able to watch Mushishi or Ping Pong as much.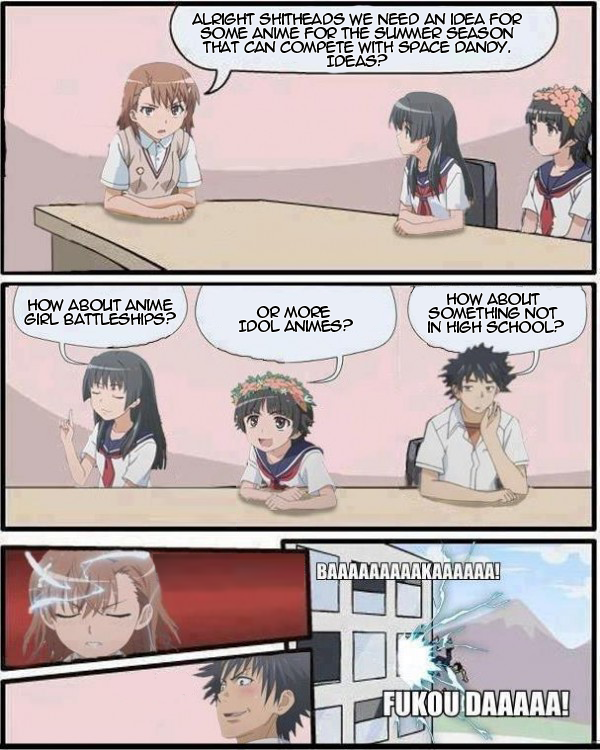 That looks to change though because we get some more Dandy, Persona 4, Monogatari, and Sailor Moon. It may even be the scotch talking, but even the rest of the list doesn't make me want to kill myself – some of it looks passable, and even possibly good. I mean there's still way too much school shit – but hey I can see at least 5 that aren't so I'll take my victories where I can get them.
However as always I'll continue to be honest to a Shakespearean fault – so if by the end of this next 2 weeks of new animes the only reason I haven't become a puddle of rage is solely due to Space Dandy and tilted heads, than I'm sorry but you likely signed up for that anyway considering my recent seasonal beatings reviews
No real changes to the format this season. So like I'll be updating daily filling in new shows. I'll have a list at the bottom of shows not aired, and check back every couple of days to see what my opinion/ADHD summary is. (Note: Once again all images from MyAnimeList.net) Updates in Bold.
+++++++++++++++++++++++++++++++++++++++++++++++
Name: Akame ga Kill! (White Fox)
Subtitle: The "Hey I can see my lower body from up here." anime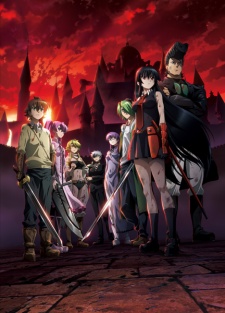 Initial Thoughts: show
Summary: Why not Kill la Kill? Mushibugyo? DANGER BEAST. WHAT. Uhh that's not how that works. Your meal is beer. Danger beasts just drop money. Those boobs are the problem. She's going to steal your kidney. LIES. WOW THAT'S SEXIST AS FUCK. Huh? HOLY FUCK TITS. They are way too high level. Fuck. Right on your head. SHIT. THE BODIES. Nailed it, they were totally gonna take your organs. OH FUCK. OH FUCK. Jesus shit.
Review: I'll give this show one thing, while I expected the nice people to want his organs I did not expect them to torture his companions; however considering we didn't even really know them, that this is something called danger beasts, and the fact that he's wearing a school sweater I think it's safe to say that while this will be hyper violence, it will still likely circle the drain of it's own suckage.
Date Added: 07/07/14
+++++++++++++++++++++++++++++++++++++++++++++++
Name: Ai Mai Mi: Mousou Catastrophe (Seven)
Subtitle: The "THEY'RE GOING TO KILL ME" anime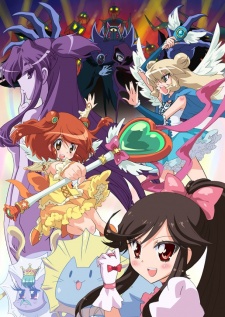 Initial Thoughts: show
Summary: UHH Okay. Don't tell mom! Suddenly Florance. What. KILL HER. WHAT IS THIS! YOU DON'T BELONG IN THIS ANIME!
Review: I don't even know what this is, at least it's entertaining.
Date Added: 07/11/14
+++++++++++++++++++++++++++++++++++++++++++++++
Name: Aldnoah Zero (A-1 Steaksauce)
Subtitle: The "2nd Most boring mech show this season!" anime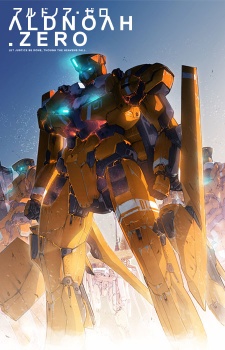 Initial Thoughts: show
Summary: That is why the sky is blue. HOW did you get out of Gundam. That's a big ship. BITCH. Too bad. That is really not what Apollo 17 did. Red Faction 3: Fuck Japan. SHOW ME THE DAMAGE who cares about these scrubs. WHY DON'T THEY JUST HAVE EAR PLUGS? Earth and Mars compromise, certainly not in the first episode. Eat shit. Don't give me this bullshit entitlement and nobility, they've been there for like 25 years – people who were born on the earth lived in a time where they grew to adults and thought a man on the moon wasn't possible. You want to set this 200 years in the future when that shit can happen do it, but don't give me this line of shit. SPY! Well they just blew up the princess. ALL THE MECHS. FUCKEN SHIT.
Review: Well here we get some more Gundam but on Mars and with not enough time to establish an actual separate culture which can have long standing hatred because I'm fucken sorry but you've been there for not even 1 generation don't feed me this bullshit about pride and knights and this is a long run on sentence but too bad because my hatred for this anime is in fact a single thought. The thought is anger.
Date Added: 07/07/14
+++++++++++++++++++++++++++++++++++++++++++++++
Name: Ao Haru Ride (Production I.G.)
Subtitle: The "Man high school made us dicks." anime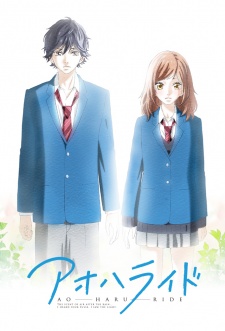 Initial Thoughts: show
Summary: WATERCOLORS. NO. Don't speak awkwardly just seem aloof. Blush so hard. USE IT! LET'S BE SHY AS FUCK. Shit son. What really, that's fucken hawt. RUN after him. Well that wasn't awkward as fuck. Lol you had it wrong all along. Oh he changed his name. Ahh divorce. Well then. NO WE HAVE TO GO BACK TO THE ISLAND. Man you were quick to crucify her. APOLOGIZE. Man what an old bitch. Wow.
Review: Oh no they loved each other but because of shit grew apart got older and now they see each other and they'll fall in love anyway despite saying they can't go back because I can't go back I can't change anything. I'm sorry that I said "so long" I never meant to hurt you. Sorry I waited so long.
Yhup that happened.
Date Added: 07/09/14
+++++++++++++++++++++++++++++++++++++++++++++++
Name: Bakumatsu Rock (Studio Deen)
Subtitle: The "Can we just please just have a period anime where they actually hit each other with instruments?" anime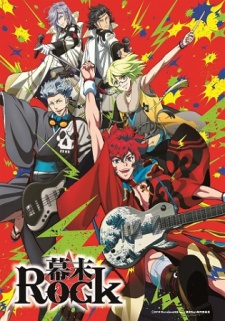 Initial Thoughts: show
Summary: Well at least they are government certified. You are literally killing your history one frame at a time. And here I thought free would be the gayest anime today. You are terrible at pizza. FIRE HIM. Dammit I wanted the dogs to throw rocks. PIZZA MARGHERITA. You're the one walking around shirtless. God you suck. They're confiscating guitars? Oh for the girl that's not there because it's not actually a girl? No matter how this goes – it will be racist. My god. ROCK. Problems with a period anime? SAMURAI RADAR. BLUH. Not akfg? this sucks. Then shirtless. How did you get out of a mech anime, your don't belong here. GLASSES = SMART.
Review: Combine Bishounen, Rock Music, and Pizza set it in a period anime time with historical figures, and then make it more anachronism stew by having technology like fucken radar. I think my summary from last night where I said that Japan is LITERALLY killing their historical worthiness, one frame at a time is the best to describe this. Because you could say that this isn't meant to be historical representation, and just some fun – then why the setting, why the named characters? You want to make something set in the past, but with tech and rocking guitars – then fine, just go do that. Just because I set something in Renaissance Italy doesn't mean I need DaVinci falling all over it.
Date Added: 07/03/14
+++++++++++++++++++++++++++++++++++++++++++++++
Name: Barakamon (Kinema Citrus)
Subtitle: The "HAVE YOU EVEN ATTEMPTED TO SCALE THE WALL OF MEDIOCRITY?" anime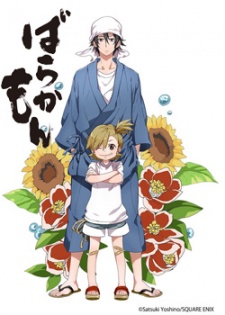 Initial Thoughts: show
Summary: That guy just went crazy. BURN. PUNCH TO GODDAMN FACE. EAT SHIT. Exiled. Tractor chopper. Nope. Lol. That rat was ambitious. Village scamp, colony? HEY! God the calligraphy world does not accept that shit. They are obnoxiously showing up. EAT SHIT. TAKE IT. And he died. And you learned something. The wall of mediocrity is now a literal wall. Right in the butt. Dude not in the new house.
Review: Listen this isn't a bad series and we all know the kid is mostly going to be a constant annoyance but possibly okay. The plot will likely not be great, but as I'm known to do. This is a solid series – maybe a 5-7 but no more, and that's okay. However that does bring me to two points. A. I find it very unlikely that he will be punching more calligraphers in the face, and that saddens me. and B. An anime asking it's main character to scale the wall of mediocrity that the anime itself will likely find itself unable to do, is a bittersweet irony, but gives me such a great way to describe this series.
Date Added: 07/06/14
+++++++++++++++++++++++++++++++++++++++++++++++
Name: Bishoujo Senshi Sailor Moon Crystal (Toei Animation)
Subtitle: The "Imagining Luna the cat speaking with the voice of Kyle Kinane – 10/10″ anime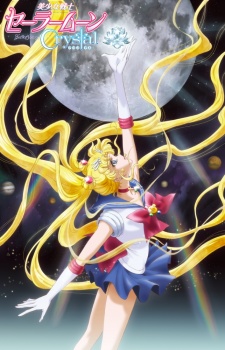 Initial Thoughts: show
Summary: Man if this was Gurren Lagann this would be less cosmic, and more cosmic battle. WE MEET AGAIN MOON. SO BRIGHT. COLORS. WOW. Should have just done an electro remix of the old intro. CGGGGGGGGGGGGGGGGGGGGGGGGGGGGGGG. Dat moon. Like geez a 30, that's not even like cosmically bad, it's just dumb this is modern anime – they get like 5's and 0's and shit. IT'S SO SHINY. Okay 95% is worth the crazy. Mottttttttttttttoooooooooooo. FILTER. SERIOUS CAT IS SERIOUS. And here's why CG still sucks because it's not as good looking. There's that. And Tuxedo Mask saves it. And his mask is waaaay too pointless.
Review: So listen there's 2 problems I have with this – it's they seem to be updating the things that honestly they didn't really need to update. First the intro SHOULD have just been the same or acceptably a remix. Second OH MY GOD CG. Like honestly it's not awful tier, but it's not perfect –  and that's the problem, because I know I'm going to see this transformation scene a lot, and each time it will bother me. I understand the need for CG, and sure I guess you could say they are showing it off – but honestly give me a hand-frame done animation for those parts – make it seem like you give a fucken damn.
As for the series itself – right now it's in the Eva [Not] Remakes where Ep. 1 is nearly shot for shot – so let's see if the later episodes go off the rails in a good way, because if this is just a literal remake – I will drop that shit for just watching the old series in a fucken heartbeat.
Date Added: 07/06/14
+++++++++++++++++++++++++++++++++++++++++++++++
Name: DRAMAtical Murder (NAZ)
Subtitle: The "Luckily the booze can sCRAPe this from my mind." anime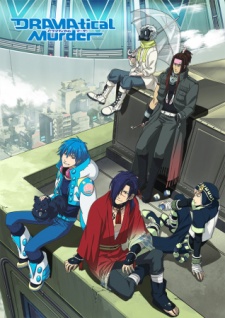 Initial Thoughts: show
Summary: Gas Mask guy is my fav. Dog translator, that's cool. Kill them. AR TECH! GAY! Nope girl. GANGS. Nope no gangs for me. Cyber games killing our street cred. Bored. MECHA SHIVA! Twin bullshit. Grandma is not pleased. Old vidyah games. AHH shit. YOU DIE IN THE GAME. You know the rest.
Review: Well. I've been sitting here staring at this for 10 minutes. I got nothing. Anime sucks. Move along.
Date Added: 07/07/14
+++++++++++++++++++++++++++++++++++++++++++++++
Name: Fate/kaleid liner Prisma Illya 2wei! (Silver Link)
Subtitle: The "If you look forward to this anime, legally you can arrested in like 50 countries." anime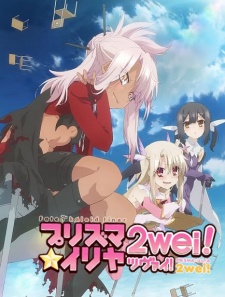 Initial Thoughts: show
Summary: And this is why I'm an atheist, because I am watching the first episode of a 2nd season of this. What's wrong with German? And it went straight to incest and the brother wasn't even there. She was even late. Don't care stop tl;dr'ing the anime I don't care. And there's the SanCom title – Loli feeding anime. OH HO HO OH HO HO OH HO HO OH HO HO OH HO HO OH HO HO OH HO HO OH HO HO. Then mud. Screaming transform? Dead. Thank god it's over.
Review: I mention being an atheist, but truly I must believe in a god to sit through such a trial and tribulation that is this series. It's not often an anime makes you want to watch porn of mature women, but holy shit just to get the frames out of my mind. Honestly there was at one point an anime called Fate/Stay Night – and the animes that came after are causing it to roll in it's grave so fast I'm surprised it hasn't discovered gravitons or the Higgs Boson or something. Jesus fuck stay away from this.
Date Added: 07/10/14
+++++++++++++++++++++++++++++++++++++++++++++++
Name: Francesca (HeART-BIT)
Subtitle: The "Much like the anime, it requires your brain to leave" anime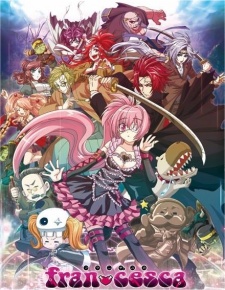 Initial Thoughts: show
Summary: nope nope nope nope nope nope nope nope please god don't do this to me. Stein? I want none of this. Pricked in this case meaning what you already thought. How has 1 not hit? Stop. Uhh her brain just left. Clearly. Thank god it was a half episode length.
Review: You know what I would rather have? An anime where statues just come to life, are not chibi, and basically just fight each other. Moe girls are also not allowed. But no, clearly I did something wrong and am being punished.
Date Added: 07/18/14
+++++++++++++++++++++++++++++++++++++++++++++++
Name: Free! Eternal Summer (Kyoto Animation)
Subtitle: The "ABS ABS ABS" anime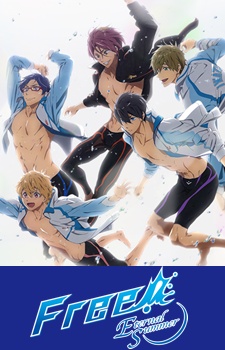 Initial Thoughts: show
Summary: The water is alive, we know from before that Haru loves the water. INB4 DOUJIN WHERE FREE CHARACTERS FUCK WATER. You fucked it into submission? Stop going into people's bathrooms. And he's already stripping. Captured. Yeah that's what freestyle means? That's your brother stop focus on his muscles. And it turned into a strip show because of course it did. AND NO ONE CARED. Only you were enjoying it. WILD AND FREE AND he's al- dammit knew it. Did you just? These are official subs goddamit subtext get back to tumblr. STOP LOOKING AT HIM. You're too slow. DARKNESS! You brought him to swim in a pool of cherry blossoms. That may be the gayest thing ever. IT'S LIKE RAIN ON YOUR WEDDING DAY. THIS GUY. SCIENCE. AND THEN HE WAS GYRATING AS A POLICEMAN.
Review: Seriously someone needs to just do an abridged series for this thing The problem is that it's so boring at a bunch of parts that you just don't care, but then it does shit like the stage scene and while that's not funny directly – in context of what this series is, especially to the internet – it's worth seeing. That said though unless the phrase "ahh he's ripped off his shirt again." is said with glee instead of monotone sarcasm, then Free is likely not for you.
Edit: I've been told by people on FB and comments that this does exist (when Free started someone tried to do this and gave up, it seems there was another project.) So hopefully they do it for this season as well, and I'll just watch that.
Date Added: 07/03/14
+++++++++++++++++++++++++++++++++++++++++++++++
Name: Futsuu no Joshikousei ga [Locodol] Yatte Mita (Feel)
Subtitle: The "Because we really needed a grassroots idol industry." anime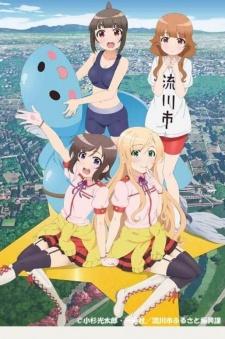 Initial Thoughts: show
Summary: Whoa you make nothing. You would not have a high schooler be an anchor. And I'm angry. WAIT JRPG's have proven you pay more for less swimsuit. But I'm just so poor. She had a cat hoodie that has a tail up the backside… Backroom dealings with my niece. Like all I am is impressed with his business acumen. THAT'S WAY TOO INTIMATE. HE'S YOUR UNCLE. This is a disaster. Okay… ROBOT.
Review: Can we all just agree that this anime is awful, but that the uncle is way creepier, and then just move on with life?:
Date Added: 07/04/14
+++++++++++++++++++++++++++++++++++++++++++++++
Name: Gekkan Shoujo Nozaki-kun (Dogakobo)
Subtitle: The "He understands girls! >has never dated." anime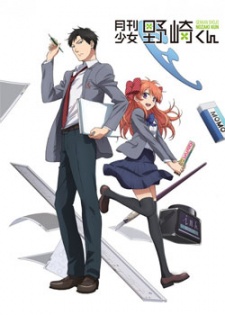 Initial Thoughts: show
Summary: PHHBBBTTT. You didn't really ask him out… That was easy. Oh it's this one. Oh he does manga. Guy writing shoujo, kay. KILLED. Ahh I see it's all about coloring work HAHAHAHAHAA. WHAT. Manga laws. TANDEM. NOPE! Oh I was supposed t review this, nope, because it's juts dumb and boring, RIGHT IN HIS FACE, KILL. KNEW you couldn't say it.
Review: I know some might call this tsundere, but I kind of wish anime people would just confess their love as early as possible by punching their beloved in the face. I would rather deal with the awkwardness from that outcome than the eggshell bullshit that they always do here. It makes no sense and I realize that, but fuck me I'm bored.
Date Added: 07/07/14
+++++++++++++++++++++++++++++++++++++++++++++++
Name: Glasslip (P.A. Works)
Subtitle: The "Add another to the Seiken no Blacksmith category of lies" anime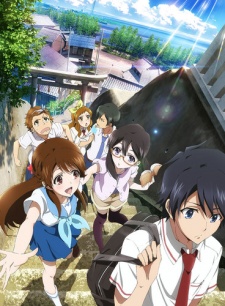 Initial Thoughts: show
Summary: Whatever. God this will be boring. 3D glasses do not affect fireworks? Focus… You suck at ramune. Future me can handle it. EPILIPSY. What is this? A JRPG? Stop doing convos like that. DAVID? C'mon you censor that tiny art penis? Worst names for chickens ever. Free-range lol. Worst driver. Then chicken attack. WHERE IS THE GLASS BLOWING! What is this.
Review: I signed up for an anime about glass blowing, which while cool I had my doubts about how well it would work. It seems though that this was a botch from the start because in this episode there was all of TWO GODDAMN SECONDS OF ACTUAL GLASS BLOWING AND 20 MINUTES OF GODDAMN KIDS WITH STUPID FIREWORKS AND CHICKENS.
Date Added: 07/04/14
+++++++++++++++++++++++++++++++++++++++++++++++
Name: Hanamonogatari (Shaft)
Subtitle: The "Seriously someone needs to make figures of Shaft characters with ball joint necks." anime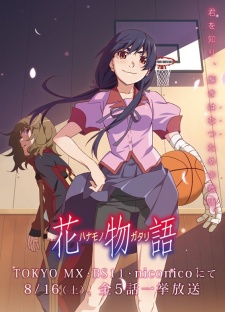 Initial Thoughts: show
Summary: Moms are dicks. BLACK FRAME. Yomoko Readman would be proud. Wait this is the ending style, not the opening? Shaft you so crazy. I like how they have to mention that because the last time we met they probably really could have. Dat head pose. ARARARARARARARARARARAGI. Percentages! More characters! What are you L? Let me guess his name. SLAP! Ok? LET THE SKY FALL! Oh shit!
Review: It's more Gatari – what do you expect this review to be? I can't get enough of this, and it seems I'll be provided for. Good luck to all others.
Date Added: 09/19/14
+++++++++++++++++++++++++++++++++++++++++++++++
Name: Hanayamata (Madhouse Studios)
Subtitle: The "The actual title here should be HaNaYaMaTa, but I'd rather kill myself." anime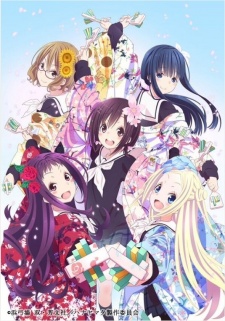 Initial Thoughts: show
Summary: CHERRY BLOSSOMS! [x] No thank you. [ ] Yes Please. Oh so it's your yuri crush. YOU AND YOUR FAIRY TALES. Calling you out for a dreamer bitch. English is important. MOAR FAIRY TALES. DANCE! That's the whole point of getting away? That is not a smile. And you still run away. ALIENS! Really. Time for oral. Pbbbhhtt. I'm dead inside. That was meant to be in response to the anime, but I see how it could be easily attributed to myself. Mostly because of anime I too am dead inside.
Review: Seriously I am just a soulless husk of a human being, this isn't comedy anymore. I'm nothing inside.
Date Added: 07/09/14
+++++++++++++++++++++++++++++++++++++++++++++++
Name: Himegoto
Subtitle: The "Joke subs are best subs" anime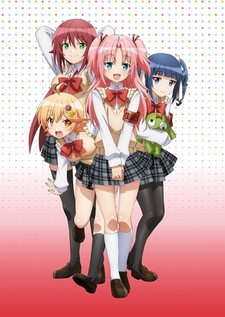 Initial Thoughts: show
Summary: Ahh a short. HAHAHA It's joke subs. HAHAAHAHAHAHAHAHA. I fucking love dicks. I must blog this on tumblr. WORDS WORDS. THE NSA. HAHAHAHA. Moe Money Moe Problems. MILLION DOLLAR SLAP.
Review: Ahh another short/anime that without joke subs you can tell would be awful. Hopefully the joke subs continue though.
Date Added: 07/08/14
+++++++++++++++++++++++++++++++++++++++++++++++
Name: Jinsei (Feel)
Subtitle: The "Can't we get a single thing of reverse stereotypes in anime?" anime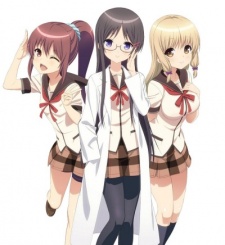 Initial Thoughts: show
Summary: Oh great a newspaper club. Okay.. Geez malaria. Oh great it's another random club full of girls for the protagonists. So wacky. Kill me. Oh man which one of these lovely ladies. Wee need more engineers though. Indecisive club – that anime exists. God this is subtle. Dear god kill me. That's not real. What. God this whole thing is dumb. Nope pipettes suck. Pretty sure it is. SUCK FACE.
Review: Like the anime isn't even being coy with how it's doing shit – it literally has no reason and it's like water balloon fight, and of course white shirts – what are we monsters? Okay that's done KISSING PRACTICE TIME! Like seriously I know it's a club format half-harem wet dream, but fuck have we even lost subtly now?
Date Added: 07/09/14
+++++++++++++++++++++++++++++++++++++++++++++++
Name: Kuroshitsuji: Book of Circus (A-1 Steaksauce)
Subtitle: The "Between this and Free S2 Tumblr must be the happiest place right now." anime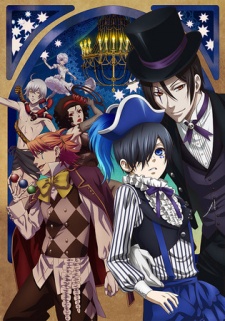 Initial Thoughts: show
Summary: Oh goody. Fucken ironing the newspaper? YES MY LORD. HA. HA. HA. ONE HELL OF A BUTLER. (Help me) What an idiot. Man they are incompetent. THIS FAGGOT. PHANTOMHIVE! DEMON. BITCH DON'T CALL ME A KID. Well you are fucked. GOTCHA. HI! DEAD MEN TELL NO TALES. CIRCUS!
Review: I watched the first anime because people wouldn't shut up about it. I've decided based on that, and this first episode of the 2nd season that I'm better off just jabbing pencils into my ears so I can't hear them.
Date Added: 07/11/14
+++++++++++++++++++++++++++++++++++++++++++++++
Name: Love Stage!! (J.C. Staff)
Subtitle: The "Spot the girl, and you're wrong why were to you playing this game on anime mode?" anime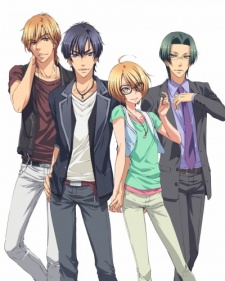 Initial Thoughts: show
Summary: Dude. Wow that's escaping responsibility. YOU SUCK. I see he wants that girl, but he doesn't know. My gawd. What. He wants her – THAT'S BEYOND CREEPY. GOD THAT IS ANNOYING. He's gonna act all shy as fuck and that dude is just gonna get his dick all over the place. I see.
Review: Listen this anime ends in 2 ways, A. Disappointment heart break, or accepting gay sex. And while for the sake of romance and equality I do truly root for the latter, I have no real wish to watch either.
Date Added: 07/10/14
+++++++++++++++++++++++++++++++++++++++++++++++
Name: Majimoji Rurumo (J.C. Staff)
Subtitle: The "Big Hat" anime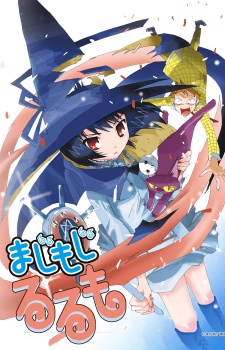 Initial Thoughts: show
Summary: She fell out of a portal. It's a big hat, it's funny. What wish? Apparently. You have problems. SKY BURIAL. Huh… Wow that's a long way to go. OH SHIT. WHAT. Only half dead. Great porno king? HE Fucken stole it. And you got him. Magic tickets? Well that's cool. Something wrong with the eyes. It's a big hat. HE CAN TALK! PLOT CAT!
Review: It's like that shitty anime about the guy removing stuff and making himself pervert king, ahh Hentai Ouji to Warawanai Neko. Yeah this is basically this, but involved a witch with a big hat, and more death. Which I mostly just care about that big hat. Because well, it's funny.
Date Added: 07/10/14
+++++++++++++++++++++++++++++++++++++++++++++++
Name: Nobunaga Concerto (Fuji TV)
Subtitle: The "Dear CG in anime, nothx.jpg" anime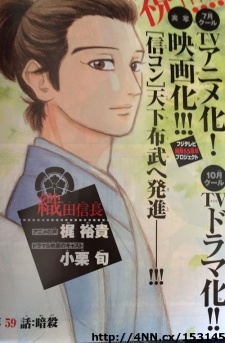 Initial Thoughts: show
Summary: Uhut hhhhh shit LIKE THIS IS REALLY SHITTY ANIMATED. THE CG its so bad. MAI BOI! FUCK THIS ANIME. Nope this is over. BORED. HALFWAY! KILL ME. OMG I don't care. Even the CG is shit.
Review: There's a general rule of thumb if my summaries are short (and the anime is not), either the show was really good and I forgot to write because I was too busy watching. Or the more often case is I'm so bored out of my goddamn mind that I'm just drinking as heavily as possible.
Take a fucken guess.
Date Added: 07/18/14
+++++++++++++++++++++++++++++++++++++++++++++++
Name: Momo Kyun Sword (Flying Dog)
Subtitle: The "Why not just make an American independence anime with an all female cast" anime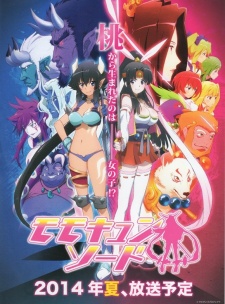 Initial Thoughts: show
Summary: The peach was actually a butt. Oh right they are just doing that myth with girls. YO what did that tree do to you? Bitch. Sorry mass disagrees with you. Wet. Not always the myth has him/her meeting with them along the journey at ogre island? DON'T CARE. FLOATING SCARF CON 2K14. This anime is stupid. Shit you could just do that? And i drink myself to death. Well you all suck. I. CAN'T. DEAL. WITH. THIS. Kill me.
Review: I truly mean that when I think more women should be represented in history as they undoubtedly played a vital part – this is NOT what I mean. This and animes like it are an insult to anime, to history, to women's right, hell even to fiction itself. Japan should not only be publicly ridiculed for making this kind of shit, but above all should be ashamed and sorry.
Date Added: 07/10/14
+++++++++++++++++++++++++++++++++++++++++++++++
Name: Persona 4 The Golden Animation (A-1 Steaksauce)
Subtitle: The "So Golden, Much Dojima, wow." anime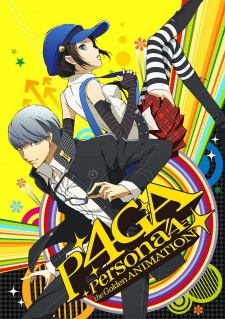 Initial Thoughts: show
Summary: Yeah we know that… GOLDEN. DIGGING THE FUCK OUT OF THIS THEME. Knitting waifu. DOJIMA! It's so pretty. FUCK. JUNES! SMOOTH AS FUCK. SPOOKY. WHAT. He just went and fucken did it. CHASING. KUMA KUMA. Then glasses. PERSONAAAAAAAAAAAAAAAAA! IZANAGI! Like that was way too many for the first fight. GOLDEN. Sweet EP. So there's just another person in the velvet room? DON'T FIGHT ELIZABETH. DATE HER.
Review: I have not played Golden, but it seems they're gonna do just small changes based on the game having choices, and then there's this Marie chick. It is at least prettier in animation, but then I already saw this anime.
Date Added: 07/11/14
+++++++++++++++++++++++++++++++++++++++++++++++
Name: Psycho-Pass New Edit Version (Production I.G.)
Subtitle: The "REMAKE ALL THE ANIME" anime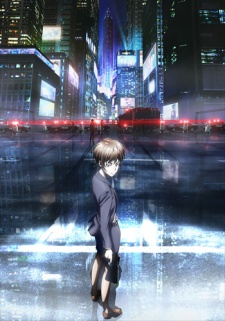 Initial Thoughts: show
Summary: And here we go again. Unless they weren't human? I ma watching Pyscho Pass. Aww you like me. Listen we now the computers are human brains so this whole things is kinda ruined… GTFO. This asshole. Why are we short on manpower? Because stupid AI controls everything. It's okay they cool. CG! SHOOT US. Holy shit 50 minutes. WATCH DOGS. EXPLOSION! OOH what you say. SHOOT HIM! CG!!!!!!!!! REMEMBER REMEMBER THE FIFTH OF NOVEMBER! That's new. That's not how jobs work. Then a bunch of shit happened. God this is too long to review. Man I already saw this, bored.
Review: Okay so here's the thing, I actually didn't hate Psycho-pass, but an hour long episode is just too long. I guess this means Pyscho Pass for me is not something I would want to marathon, but after the 35 minute mark I was just wanting it to be over.
Date Added: 07/11/14
+++++++++++++++++++++++++++++++++++++++++++++++
Name: RAIL WARS! (Passione)
Subtitle: The "CAN'T WE EVEN DO AN ANIME ABOUT JUST TRAINS ANYMORE?" anime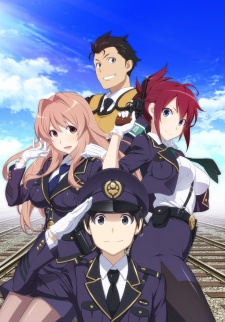 Initial Thoughts: show
Summary: Hey Japanese people see this is why everything should be run by the government right? Well then… Ahh I see it's not about trains. HE IS SUPPOSED TO BE IN GOVERNMENT WHY ARE WE IN HIGH SCHOOL. Dick punch. Well that explains the SanCom article – HAHA disappearing ear muffs. COAL. Man people suck. It's just standing there. And there's the scene. Like you just call them… That's a leap.
Review: The final scene shows the main cast in what can only be described as a high school clubroom. This is done when characters had to learn to shovel coal and shoot guns in order to be uhh train station attendants in a modern Japan? So even without that final scene this is already stupid enough, you then compound that with the boobs that dance like metalheads, and a scene where her ass is LITERALLY ALL UP IN YOUR FACE – no not the protagonist, you the viewer. The butt is just there taking up your screen. So with all that this anime is already shit tier garbage with some train vocab thrown in. But then they end it on the final scene AND I AM FUCKEN DONE. I am making a solemn vow. From now on I don't give a rat's ass what the rest of your anime is about. If you are an anime about a club that spends your time in the clubroom – I will no longer watch your anime. Period.
Date Added: 07/06/14
+++++++++++++++++++++++++++++++++++++++++++++++
Name: Re: Hamatora (NAZ)
Subtitle: The "I've been told we should have known he was a live from previous season that I did not watch" anime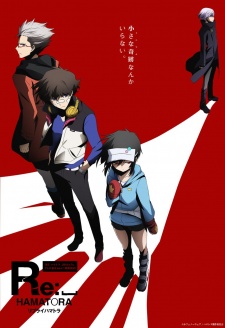 Initial Thoughts: show
Summary: Right the minimum hero anime. So dead. Died in hospital, shit that's like for reals. What. Yoink. I CAN FLY. Lol. Kill that guy. AND I'M VERY ANGRY RIGHT NOW. So now they are bodyguards. More intrigue. Breaking hearts. MURDER. Well that's certainly interesting… I see what you did. Oh so he's not dead. He's making his move.
Review: Phbbt.
Date Added: 07/08/14
+++++++++++++++++++++++++++++++++++++++++++++++
Name: Rokujouma no Shinryakusha!? (Silver Link)
Subtitle: The "In fairness I did try to write something. But my fingers started to take positions." anime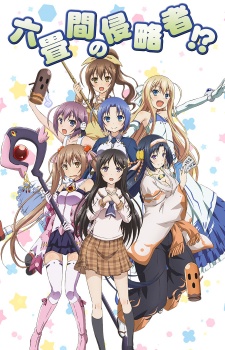 Initial Thoughts: show
Summary: Supposedly the same age, you mean conveniently to the plot of banging her as a possible route? Oh great a loli-ghost. UHH SHIT. What are they doing? IS THIS ONE ALSO FUCKEN TREASURE. Then he died. OH NO HE'S DEAF. KNITTING! That's not knitting… Hi. That's a bit weird. SHIT FIREBALLS. FUCKEN A. Please kill me. I want to die. I wish I was strong enough to commit suicide. OH FOR FUCKS SAKE. NOPE I was trying very hard to not quit something mid episode as I feel it's a cop-out but no I'm FUCKEN DONE.
Review: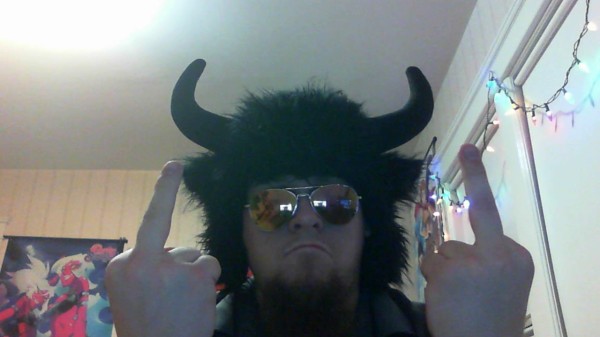 Date Added: 07/12/14
+++++++++++++++++++++++++++++++++++++++++++++++
Name: Sabagebu! (Lantis)
Subtitle: The "Why not just have actual gun- oh because this would be over." anime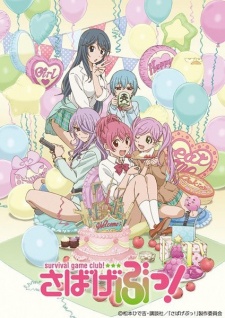 Initial Thoughts: show
Summary: I likely am better off turning off my tv… SHIT SHE'S GOT A DEAGLE! And duh you have guns in Japan. GUNS of the Patriots! Coincidence, more like plot. THIS IS A KNIFE. Uhh the duck? They might be terrorists. And airsoft. SEE Safety Goggles! MISTAKE! The toast is normal to all anime sadly. Bitches love me because of the war. BITCHES. EAT SHIT. Wait that was all one day? GET THAT DEMON! He's animated differently lol. No complaints. You are way outgunned. Yeah…. SO PRO.
Review: Well this one is at least on the level of D-Frag or Noukome in terms of comedy, it's not bad, and it will likely have a few genuinely funny moments but for the most part you can take it or leave it.
Date Added: 07/09/14
+++++++++++++++++++++++++++++++++++++++++++++++
Name: Seirei Tsukai no Blade Dance (TNK)
Subtitle: The "When I have to check if it's Rui, that's a bad sign." anime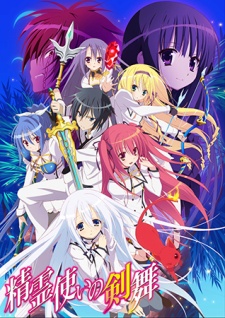 Initial Thoughts: show
Summary: Yo she has a mech, that hardly seems well not fair, but sporting at least. ANIME GIRLS. There he is, that black haired bastard. That intro was totally far too long. /sigh. Hold on. Wow you're dumb. Fucken human hacking. Bleh. I HAVE THE POWER. Why do you know it's a her all of the sudden? Lol fire cat. Fuck everything. Bitch got told. If he read the letter, wouldn't the wax be broken? You likely do. Then the fighting over the dick begins.
Review:
....................../´¯/) 
....................,/¯../ 
.................../..../ 
............./´¯/'...'/´¯¯`·¸ 
........../'/.../..../......./¨¯\ 
........('(...´...´.... ¯~/'...') 
.........\.................'...../ 
..........''...\.......... _.·´ 
............\..............( 
..............\.............\...
Date Added: 07/15/14
+++++++++++++++++++++++++++++++++++++++++++++++
Name: Sengoku Basara Judge End (Telecom Animation Company)
Subtitle: The "Now my neighbors wonder why I keep saying Yukimura" anime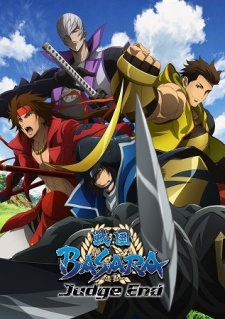 Initial Thoughts: show
Summary: POWER STRUGGLES. OYAKATA-SAMA! YUKIMIRA! OYAKATA-SAMA! YUKIMIRA! OYAKATA-SAMA! YUKIMIRA! OYAKATA-SAMA! YUKIMIRA! OYAKATA-SAMA! YUKIMIRA! OYAKATA-SAMA! YUKIMIRA! OYAKATA-SAMA! YUKIMIRA! GRIT THOSE TEETH! Ahh the token female. You're gonna be sorry. That guy is way too OP to be showing up now. SAIYAN. And he's such a bitch.
Review: God I almost don't want to watch this because of that bitch Raiden character, like legit he's just fucken annoying as fuck. Oh well get your guns on.
Date Added: 07/15/14
+++++++++++++++++++++++++++++++++++++++++++++++
Name: Shin Strange+ (Seven)
Subtitle: The "Needs more butts" anime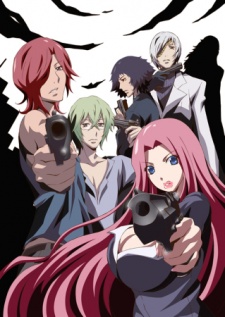 Initial Thoughts: show
Summary: NOPE no OP for you. Whut. Boob spin. FUCK. MOFO is a Fairy. 5th member GO!
Review: This first episode did not have a butt slingshot or other butt-based traps. Really sad to see quality dropping with sequels.
Date Added: 07/11/14
+++++++++++++++++++++++++++++++++++++++++++++++
Name: Shirogane no Ishi Argevollen (Xebec)
Subtitle: The "Well at least you ticked the boxes required for a mech anime" anime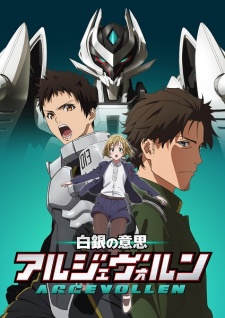 Initial Thoughts: show
Summary: TEAR DOWN THE WALL. BREAK THE WALLS DOWN. AMERICA. SHIT THEY GOT MONKEY MECHS. Whoa you mean this actually has gray politics? How do I mech? And the old farts are done. SUSPICIOUS. And he just charges in anyway. C'mon do it. There it is. Toast. Here take this sweet mech. Gotta go fast. BLOOD PUNCH!
Review:
Date Added: 07/04/14
+++++++++++++++++++++++++++++++++++++++++++++++
Name: Shounen Hollywood –Holly Stage for 49- (Zexcs)
Subtitle: The "Bishies and Hollywood, 2 wrongs do not make a right." anime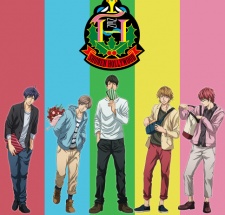 Initial Thoughts: show
Summary: Oh boy more bishi's PHHHHHHHBBBBBBBBBBTTTTTTTTTTT. And I do not care. HOLLYWOOD TOKYO! SHOUNEN HOLLYWOOD! This needs to know when I went over limit, EAT SHIT. PBBHHHHHHHHHHTTTTTTTTTTTTT. EMBARRASSING. phhhhhhbbbbbbbttttttttttt. bluh.
Review: I think at this point I just became a puddle of boredom, sighs, and phbt's. It was not a place I wanted to be, and this is not an anime I would want with me – like anywhere. If forced between this anime and a bullet wound I'd start asking where I'd be shot.
Date Added: 07/07/14
+++++++++++++++++++++++++++++++++++++++++++++++
Name: Space Dandy S2 (Bones)
Subtitle: The "Wishes to be a Dandy guy. In space." anime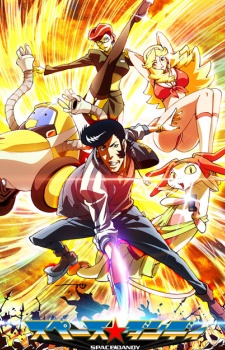 Initial Thoughts: show
Summary: It's a cow. Fuck yeah they kept the Takahashi OP. GALAXY TRUCKER! Yes. SHIT it's a Life Fiber. Lol alternate universe. Red card? Wait did they also steal animators from Trigger too? OMG Alternate universe keep going. Whoa. That pan. HEHE! No his name is Jackson. O-kay.. It's like MJ and Goku had a son with something. My gawd. HAHAHAHAHAHA. I'm DYING…. BIG DANDY. PARADOX! NO! HOLY SHIT! Meeting of the Dandy's FUCK.
Review: Seriously to all the neckbeards, the haters, anyone who just because this isn't Bebop or for whatever reason dislike this show: You don't like actual anime. I'm sorry but every part of this show I was just slowly getting happier at the prospect of being able to watch this for the next 12 weeks. If I made one mistake it was starting off my night reviewing this because I got to see how good things could be, and then the following shitstorm of everything else.
Date Added: 07/07/14
+++++++++++++++++++++++++++++++++++++++++++++++
Name: Sword Art Online S2 (A-1 Steaksauce)
Subtitle: The "More like Gun Loli Online" anime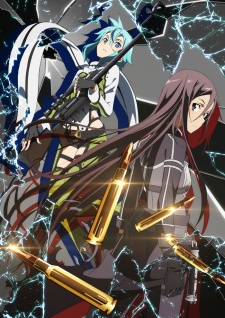 Initial Thoughts: show
Summary: This is all bullshit I don't care about. SHOT IN TV, SHOT IN REAL LIFE. The world is connected. Yeah because we totally had VR before AR. THAT'S EVEN SCARIER. Dood Death Gun causes heart stop. THE CODE. HE CAN SEE THE CODE. You can do that with any game. iGlass HAHAHA. THAT SHOULD NOT BE LEGAL… I try to get out, but they keep fragging me back in. Long shot is long (and I mean the pan over the loli's ass because Japan).
Review: I just want to point out that above fragging was actually a typo – but I'll allow it. Anyway Gun Loli Online – well it starts off boring as shit, and continues to do so for the remainder of the time. Then it gets goofy as shit because if I can't take Death Gun seriously as a name, there's no way I can take him seriously as a villain. There's then a bunch of handwaving of bullshit for the new 'game' and why GenericProtagonist Kirito has to go back into the game despite what one would assume would have PTSD for that shit. Then it finishes with what everyone actually came for and I just want to go drink myself into depression because at least SAO in the first 13 eps series had the potential to not suck. I'll be okay though because while Log Horizon ignores the fact that they are stuck in a video game, at least they shit they do in it isn't fucken bullshit (and are getting another season thank go-DATABASE).
Date Added: 07/06/14
+++++++++++++++++++++++++++++++++++++++++++++++
Name: Tokyo ESP (Xebec)
Subtitle: The "I can believe ESP, but not lifting a landmass into the sky like that" anime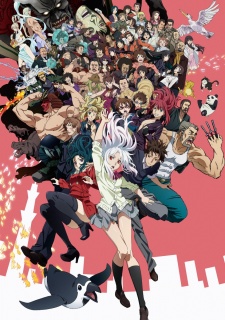 Initial Thoughts: show
Summary: Mom or sister? YO he has a fucken tank in the middle of the crowd. SHIT it's the world from that Doctor Who – I'm sorry you broke up your quote so now I have no idea what someone once said. Well good thing for the tank I gues- UHH DAFUK. Lol espers. XMEN! BLOOD. I see. FUCK. MORNING RESCUE! White Chicks saving the day. Why isn't he dead? Ok. Big fist. Adn they finally stalled long enough to give the main character her intro.
Review: This could be good, provided a lot of people starting dying for realse, because there's too many characters already and I just don't care. Anime has this really SHITTY problem with making sure that if someone is in the anime THEY ARE in the first epsiode somehow – anime used to get around this by even having characters blacked-out in intros, but I guess they think with our feeble minds we can't handle some dick showing up in episode 6 without running around like the world was on fire.
Date Added: 07/12/14
+++++++++++++++++++++++++++++++++++++++++++++++
Name: Tokyo Ghoul (Studio Pierrot)
Subtitle: The "Oh so it's a city themed shitty Shiki?" anime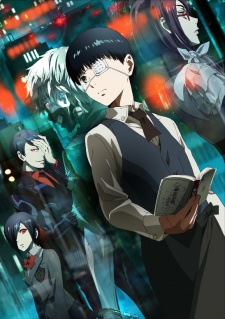 Initial Thoughts: show
Summary: VAMPIRES VS JASON. You took his pliers? What if she really likes books? You scored way out of your league. ALL THE EMERGENCY VEHICLES. TOKYO RAVE! She's a vampire and she's going to eat you. CALLED IT. YO She got blood tentacles. GIRDER'D. WE can rebuild him, make him half vampire. HE HUNGERS FOR BLOOD. I'm gonna eat this burger. Suddenly Cloverfield. FLESH. HI. Vampire fight. EAT IT!
Review: On one hand I applaud an anime company realizing they can use the frame/scene like a normal movie. At that same time though I want them to burn alive because the way they found this was shaky cam. As for the anime itself all I can say is that this is particularly the kind of series I hate more than anything. See I go into idol animes, or moe-anthro animes expecting the hatred to flow. This though has just enough to keep it interesting, but I know that it will overall be shit. I still have to watch it though because what if I can't trust that highly toned instinct? What if it's wrong this time? So I'll watch this which has a good potential, and then ultimately become a shitshow of bland.
Date Added: 07/04/14
+++++++++++++++++++++++++++++++++++++++++++++++
Name: Yama no Susume: S2 (8Bit)
Subtitle: The "WHY IS THIS SEASON A CONTEST IN BORING ME?" anime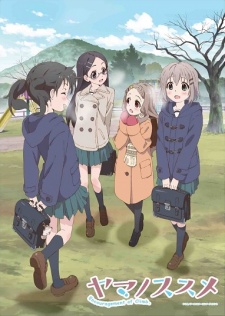 Initial Thoughts: show
Summary: PREPARE FOR BOREDOM. Uhh you have all the frostbite. Oh great an anime about making a tent. NOPE Beat the shit out of your dog. Mountain friends? BBQ Rice. Coffee? Eww. Why would the bath be open like that? Oh that was the couch. What's wrong? Yo eggs Benedict is hard. WHY IS THERE SINGING!
Review: Nope too bored, can't even form a thought.
Date Added: 07/11/14
+++++++++++++++++++++++++++++++++++++++++++++++
Name: Zankyou no Terror (MAPPA)
Subtitle: The "Discount Penguindrum meets discount Tokyo Magnitude" anime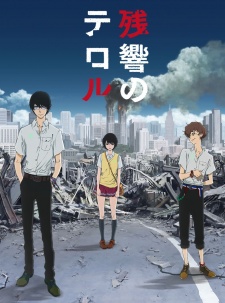 Initial Thoughts: show
Summary: Shit gas masks everywhere. FUCK he has a grenade. Uhh tagging? VON? Well this shouldn't be possible. Uhh shoot? Radioactive materials are not really explosive like that… The music did seem Kanno-y. 9, 12 ? What. Bitches. OF COURSE IT IS. Wuuuuuuuuuutttt. That is depressing. SUDDENLY PROG METAL. TERRORISM! BOMBS. DIE OR BECOME AN ACCOMPLICE! Precise steps. GET ON. JUMP. Smile like the sun and eyes of ice.
Review: SEE Jimmy? This is what happens when you suck at CS, the terrorists win Jimmy, they fucken win. Fuck you Jimmy.
In seriousness though, this is likely something that people will talk about, will think it will be really good, and will be so fucken wrong. This is gonna end shittingly, the character's mystery will be underwhelming, and overall give no character development, and finally this will mostly just be drama porn with the oft thrown in explosion and terroristic act. I could be wrong here, but from what I can tell this is more a mask of a great anime than an actually good anime.
Date Added: 07/11/14
===============================================
Final Thoughts: YOU FUCKEN DID IT. I had some optimism but you fucken killed that shit. Oh sure Persona is okay, the new Bakemono will likely make me happy, and I'm so glad to see Dandy again, but Sailor Moon doesn't wow me, and even my shorts Ai Mai Mi and Strange+ weren't on par (hopefully that will change.)
Anyway going down the list of things that will likely try not to be shit, but still be shit we get Akame ga Kill, Sabagebu, Sword Art (jk gun lolis meant it would shit from the getgo), Tokyo ESP, and Zankyou no Terror. Everything else is so shit I'm not even watching it.
Well folks thanks for sticking around, see you next season when I get a new Trigger anime into my viens.