It begins, once again I must dance with the devil in the pale moonlight. I could tell you that sequels have hit once again and with it comes the wave of suck, but the wave oh – well I did watch S1. I could tell you that what follows will be another foray into self loathing and hatred bordering on masochistic alcoholism. I could tell you that maybe just maybe there is something to retain to my sanity this season. But no I will only tell you 2 things.
Fuck Anime, and the Fuck the United Empire of Japan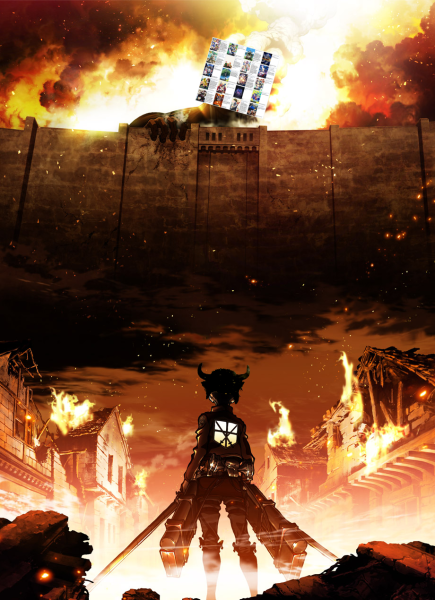 No real changes to the format this season. So like I'll be updating daily filling in new shows. I'll have a list at the bottom of shows not aired, and check back every couple of days to see what my opinion/ADHD summary is. (Note: Once again all images from AniList.co) Updates in Bold.
If you want more timely updates, and other shit on anime go to ifuckenhate.moe for more.
+++++++++++++++++++++++++++++++++++++++++++++++
Name: Ace of Diamond: S2 (TBD)
Subtitle: The "I feel like 4 pitchers is bullshit for some reason" anime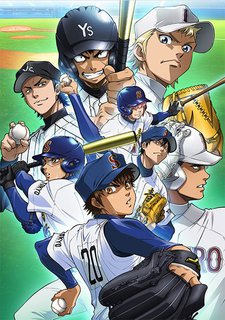 Initial Thoughts: show
Summary: Why do I have a feeling 50% of this show is confident smirking/laughing. Like those glasses can't be regulation. Bored. Eat shit. YELLING. Like considering your own pitcher, doesn't that satisfy your creepy desire? Nope you suck. This guy. A SINKER.
Review: Honestly a lot of this anime is character explaining how fucken much they got this, which I'm going to guess is accurate to baseball in real life. The problem then though is that baseball is dreadfully boring in nearly every way. So I don't think I can recommend a second season of a shounen where I'd be bored all the time. Maybe that's just this reviewer.
Date Added: 04/07/15
+++++++++++++++++++++++++++++++++++++++++++++++
Name: Ameiro Cocoa (TBD)
Subtitle: The "Coffeeshops – they may or may not have girls." anime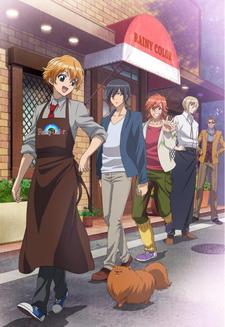 Initial Thoughts: show
Summary: Well at least it will be short. Man in the box? He's just narrating your life – respect it. Yeah I fucken doubt anyone see's him as a girl – if anything those milfs are there for that reason. Wait whut.
Review: Might be the gayest coffeeshop in existence, but mostly my dislike of this series is how it's just nothing at all. So yeah there is really nothing here – sadly another ineffectual short.
Date Added: 04/21/15
+++++++++++++++++++++++++++++++++++++++++++++++
Name: Arslan Senki (Liden Films)
Subtitle: The "Worst start to an Aladdin spinoff ever." anime
Initial Thoughts: show
Summary: BUT CAN YOU DEFEAT MY CG ARMY? Your mom is a dick. Japan, making comments about pseudo-islam. Your dad is a dick too. Man I hope you get batmanned. Let's go be dicks to a slave. Fucken giraffe. All people are equal except when my god is involved, just fucken convert. Uhh suicide pact? Don't shoot. MURDER. INB4 Dad killed.
Review: I kind of wish the anime wasn't titled after the rich prince, mostly because I would find it infinitely funny and watchable if that slave kid who escaped actually does come back and kills the dude during the 'maiden battle' (not to be confused with battle maidens) – and then the anime follows the slave kid as he just kills all the heathens who make people slaves.
Date Added: 04/06/15
+++++++++++++++++++++++++++++++++++++++++++++++
Name: Baby Steps S2 (Studio Pierrot)
Subtitle: The "Why is the plot moving so slow? Baby Steps young padawan." anime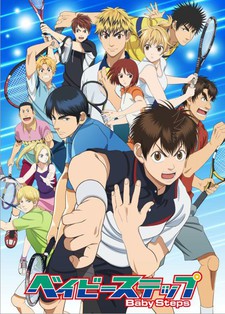 Initial Thoughts: show
Summary: Yeah autism tennis. Oh same intro song, well that's good since I liked it. MIKE. Is this japanese or english? Why do you even care – oh that's why. It's actually probably jet lag. You gotta write down your stats. RICH PEOPLE PROBLEMS. CHALLENGE! ANALYSIS! STRATEGY!
Review: I am fine watching my autistic kid playing tennis show – are you? Because you should be – it's a true show of triumph.
Date Added: 04/06/15
+++++++++++++++++++++++++++++++++++++++++++++++
Name: Danna ga Nani o Itteiru ka Wakaranai Ken 2-sure-me (Seven)
Subtitle: The "Find a ramen shop quest – odd way to start a new season." anime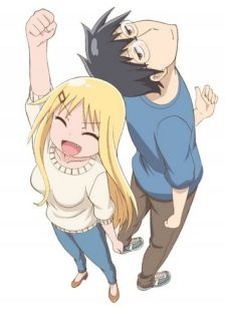 Initial Thoughts: show
Summary: Web designers make money bitch. BIKE! What… DESTROYING EVERYTHING. I'LL BE BACK. They had a lot of sex. Meanwhile on Bartender. Wait aren't you pregnant and shouldn't be drinking?
Review: 'They had lots of sex' is actually my favorite random thing about this – because it's such an understated way of mentioning it, but it works so well. Also getting dat web developer money.
Date Added: 04/05/15
+++++++++++++++++++++++++++++++++++++++++++++++
Name: Denpa Kyoushi (A-1 Steaksauce)
Subtitle: The "WTF He's not even in a gang or a magical alien – worst teacher ever." anime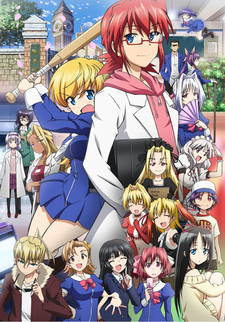 Initial Thoughts: show
Summary: Nope kick your brother. He is an ultimate teacher? But is he a great teacher? Also fuck me another school anime. VA – time to get irrationally angry because japan. Is this like actual teaching – like is the game armadillo run? YD! Fucken fat rapist. UHH YOU SHOULD. Because he was GOING TO RAPE YOU. Hax. And that was kinda dickish. TROLOLOL. No it's kinda boring actually.
Review: Can we please discuss how that fat guy was gonna rape that girl – because well listen. I know in anime when a main character does some perverted (often by accident) there's a face punch and we move on. Here however was a random guy who followed a girl from an internet forum and nearly was about to rape her (but yeah teacher showed up and tricked some girls). First that guy isn't shown going to jail so he's still fucken out there, and also that girl is traumatized now – not just like meh whatever. I mean jesus christ anime it's like you actively ignore consequences for fear it could make your characters real or possibly compelling in favor of lolololol bullshit.
Date Added: 04/06/15
+++++++++++++++++++++++++++++++++++++++++++++++
Name: Dungeon ni Deai o Motomeru no wa Machigatteiru Darou ka? (J.C. Staff) or DanMachi
Subtitle: The "Again: If your name is so long it needs a second title – CHANGE THE NAME" anime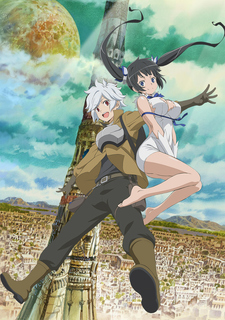 Initial Thoughts: show
Summary: BOW TO YOUR GOD- oh we sealed our powers. Mai familia. BLOOD! Yes I think it is wrong to pick up girls in a dungeon. Level 1 – what a scrub. I DON'T SUBSCRIBE TO YOUR PATRIARCHAL VIEWS LADY. That is not the best part of adventures.. Wow that's your response? She just suggested sex? Stats management. Would you fuck a god? THEY'RE COMING IN FROM THE WALLS! These assholes. And he is an asshole. RUN AWAY. RAMPAGE!
Review: Guy – that god wants to fuck you. It's like reaaaally obvious. Not to sway opinion, but I'm gonna guess that loki whatshername chick is probably a frigid bitch. Meanwhile a god. I'm just saying I know your grandpa was like go to dungeons to plow chicks – but you already have the ability to grow your 'family'.
Date Added: 04/05/15
+++++++++++++++++++++++++++++++++++++++++++++++
Name: Etotama (Shirogumi)
Subtitle: The "Like why isn't even 1 of the zodiac a guy – this is stupid." anime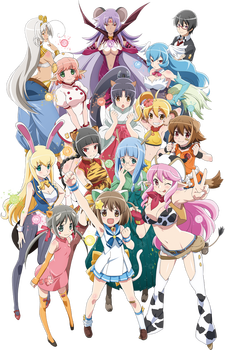 Initial Thoughts: show
Summary: Well I'm angry, but that's par for the course. Please tell me the anime doesn't go chibi cg. Rickshaw McGraw over here. Cat. CHINA! Did you kill a star? Listen anime you can't just hang a lampshade on it and call it fucken kosher. Sigh… Oh great so the fight scenes are all shit chibi cg. Betrayal five. Fucken Yuki'd. Bored. Uhh shit right my house.
Review: Like the weird thing is that this was so terrible, but it was just so bad I didn't even get angry at it. That's a personal note though – for an objective review though: AHAHAHAHA Holy shit this is terra-bad.
Date Added: 04/09/15
+++++++++++++++++++++++++++++++++++++++++++++++
Name: Fate/Stay Night Unlimited Blade Works S2 (ufotable)
Subtitle: The "More like Fate/Stay forever and never do a new anime." anime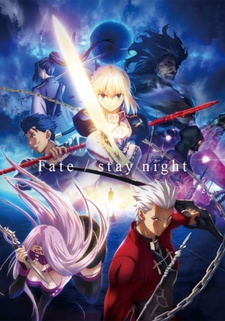 Initial Thoughts: show
Summary: Wasn't it to bang Saber? Oh shit, she's gone? Man this is some alternate timeline bullshit – how did I miss this? OH WAIT. I fell the fuck asleep. TSUNDERE. This anime is now not a Type-Moon anime, but is now DBZ and Bleach. Oh so Saber isn't deadzores. Is he the villain – well he is turning kids into blood mist for magic. So yeah that's not totes obvious. TRICKERY AND LIES. Uhh helping a woman covered in blood – he totally has a reason, because that's what a human being would do. EAT SHIT! This guy is my favorite. Then this faggot. UNLIMITED BLADE WORKS. Roll credits.
Review: So here's the thing – Fate/Stay Night was an okay thing, but now it's been drawn out to the point where it used to be okay – and now it's awful. This is the Final Fantasy 13 of anime, and if you don't find that an insult then here's one for you – fuck off.
Date Added: 04/21/15
+++++++++++++++++++++++++++++++++++++++++++++++
Name: Ghost in the Shell Arise: Alternative Architecture (Production I.G.)
Subtitle: The "Seriously has anyone ever liked a prequel?" anime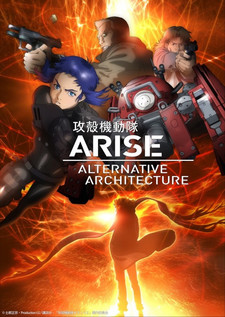 Initial Thoughts: show
Summary: You do realize water is falling from the sky. Oh well I guess for Darfur it might be needed. Wait why is everyone younger and Togusa is there? OH FUCK. THAT'S THE SOUND OF THE POLICE. Well she's gone crazy. MORPHEUS! Politics. And now you're naked. Lolwtf. Ok…
Review: Okay listen. Is this awful – no, not really. But at the end of the day it's not necessary. It doesn't really feel like it adds to the universe of GiTS, and that makes it not worth watching. Unlike Solid State Society, this is something that is a bad fit, and then overall just feels like it was made just to make it.
Date Added: 04/09/15
+++++++++++++++++++++++++++++++++++++++++++++++
Name: Gintama° (Sunrise)
Subtitle: The "I'm sorry I had to review this." anime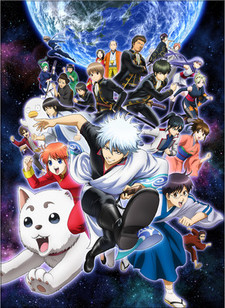 Initial Thoughts: show
Summary: A public apology for the return of this show? Well it's kinda boring so he rightly should. CHAIR! Oh right I forgot I hate Gintama – why am I here again? This anime is broken. D20 clock? Eat shit space clock. 3 hours should be fine. It's like Braid. Then time machine shenanigans. That is one narly booger. Just gonna die. Fucken Piccolo.
Review: Apparently the editors didn't know the whole apology was coming? Either way this is still Gintama – and I'm sorry but I fucken hate Gintama, so me reviewing this is moot.
Date Added: 04/09/15
+++++++++++++++++++++++++++++++++++++++++++++++
Name: Grisaia no Rakuen (TBD)
Subtitle: The "Oh great another anime where the dog dies instead of the MC who you don't care about." anime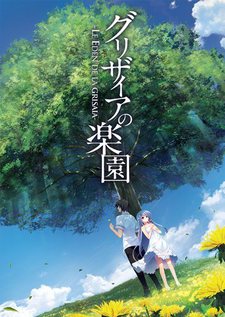 Initial Thoughts: show
Summary:
Momma just killed a man, shot his gun until he's dead. Phhbbbbttt. Abuse. This mom seems like best mom. It's a dick. Shit what if he kills the dog. BACKSTORY. Batman training time! Go attack dog. I'm CIA black ops kid. Prize is a gun. No she was kinda your mom. BEAR! YO THAT BEAR KILLED YOUR DOG. HA! Aww jeez don't start eating the dog. CREED!
Review: Listen I get it's another mysterious assassin storyline, and of course it involves a kid raised by a surrogate parent who has every death flag put on them. The problem is that I simply don't care much about the kid, and the show might have benefited from showing what the point of all this shit is.
Date Added: 04/22/15
+++++++++++++++++++++++++++++++++++++++++++++++
Name: Gunslinger Stratos: The Animation (A-1 Steaksauce)
Subtitle: The "I don't know why Jojo is in this anime." anime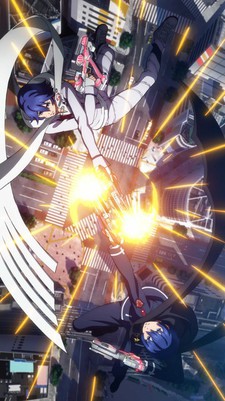 Initial Thoughts: show
Summary: Q.E.D. Hitchcock attack! FUCKEN SHOT. Fucken meg rock. Is that a chalk outline of his dick?  PMC's WAR NEVER CHANGES KKK MATRIX. To be fair rich parents makes your job opportunities better even w/o this utopia/dystopia. SUPLEX. But there is because social contract. Old japan. I'M FALLING FOREVER. THIS GUY! BANCHO! Yeah he dead. MATRIX.
Review: Oh no an alternate world – and there's gun fighting and stuff. God permission to label any anime with the word stratos as a shitty anime.
Date Added: 04/05/15
+++++++++++++++++++++++++++++++++++++++++++++++
Name: Hello!! Kiniro Mosaic (Studio Gokumi)
Subtitle: The "If this had any substance I would I have diabetes via watching it." anime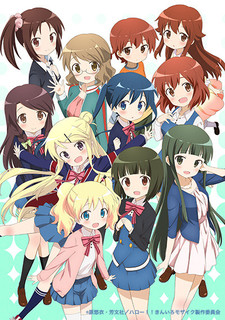 Initial Thoughts: show
Summary: It's me bad engrish! That's not a joke. Are you trying telepathy? Sailor moon? Now she eats you. Then she died. Ahh the problems of resting rage face. Tiggers gonna tig. What. She likes tanks and guns. Yo no kid was thinking about world peace, little bitch is lying. Union jack is cute? Fucken old ladies. Everyone is fired.
Review: Honestly this is so much fluff and nonsense I considered posting an image of the show with a piece of bread and peanut butter on it to exemplify my reaction. But I'm out of bread, and this show is not worth trying to clean that up.
Date Added: 04/06/15
+++++++++++++++++++++++++++++++++++++++++++++++
Name: Hibike! Euphonium (KyoAni)
Subtitle: The "https://www.youtube.com/watch?v=tIGqzWzg21w" anime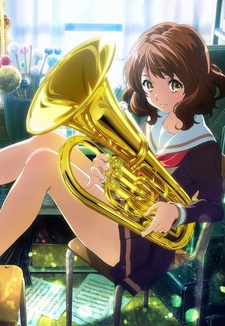 Initial Thoughts: show
Summary: KyoAni? We get it you're upset, we don't care. Because that's usually how puberty works? TALK DIRTY TO ME. GOD THEY SUCKED. That's a stripper name. Tuba, yes a tuba – read a book. THAT'S NOT A REAL HAND! I NEVER ASKED FOR THIS. Run away. Took you long enough. MEH. That does not feel like an accident. NOISES! Like seriously she won't kill you.
Review: This anime is just. not. good enough. to succeed.
Date Added: 04/09/15
+++++++++++++++++++++++++++++++++++++++++++++++
Name: High School DxD BorN (TNA)
Subtitle: The "Born implies babies, but I just don't think this is mature enough to do that plotline." anime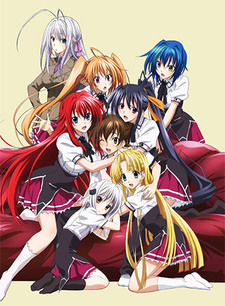 Initial Thoughts: show
Summary: Jesus, in the first 2 seconds there is already 5 pairs of tits out. Like guys we get it, but damn – even porn takes a minute for a striptease. Yeah because you gritting your teeth is sexy? Oh that was a dream, let's get back to real- where there are now just 3 sets of tits, oh and they are also fully naked now. BOOST-O! Do bras not exist – I mean it's not even cold and it's nip city up in here. Yo, fuck that glasses chick. I mean at least your first girlfriend didn't turn into the moon. A train, but you use a highway to get to hell. UHH No that is totally not what Asgard is. THAT WAS HALF. EAT SHIT. So of course bath scene. I almost want to commend this boob poking scene for being amazing.
Review:
But no seriously this is garbage.
Date Added: 04/06/15
+++++++++++++++++++++++++++++++++++++++++++++++
Name: Houkago no Pleides (Gainax)
Subtitle: The "Like can we stop Gainax, Gainax since it's just not." anime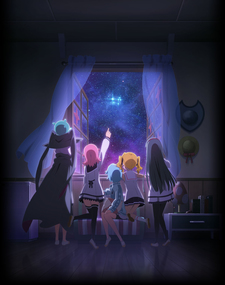 Initial Thoughts: show
Summary: I am not an astronomer, but that's not normal. Why not? Reading while walking is awesome. MAGIC! Your friends are dicks. I'M REALLY PRETTY BUT I WANT TO VALIDATE MY EXISTENCE. EAT SHIT MY NAME IS MOTHA NATURE! Fucken all this alchemy.  Huh? JEDI UMBRELLA! Meanwhile on Puella Madoka fanfic. UNRESOLVED FRIEND TENSION! Oh btw we all actually suck at our jobs. Then this dark moon faggot shows up.
Review: I really hate how Puella is now affecting modern anime – because I fucken hate Puella for being shit. It's the transformers of anime and now everyone is Michael Bay.
Date Added: 04/09/15
+++++++++++++++++++++++++++++++++++++++++++++++
Name: Kaitou Joker S2 (TBD)
Subtitle: The "Not sure if I want a shitty ninja sidekick." anime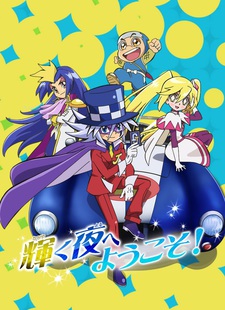 Initial Thoughts: show
Summary: Oh no his brilliant plan is to get locked up. 300th Degree black belt – that's not a thing. Seriously a boat – oh Alcatraz. He has a mace? Lots of slipping. Wait seriously there is a part where they literally phone in a dude to serve as exposition – I. Could not. Be Angrier. No I am done here I don't care if this is meant for kids – that's insulting.
Review: I just wished there was a movie or thing where the bad guy went to do this, but instead of his brilliant 'I-wanted-to-be-caught plan' some trigger happy cop hopped on coffee just accidentally shoots him in the face. Not sure why I want to apparently exist in the Pulp-Fiction Tarantino-verse, but hey that'd be a fun change for once. Oh yes I almost forget. This is a kids anime but that does not excuse THAT THERE IS LITERALLY A PART WHERE
Date Added: 04/07/15
+++++++++++++++++++++++++++++++++++++++++++++++
Name: Kekkai Sensen (Bones)
Subtitle: The "Anyone for Shawarma? " anime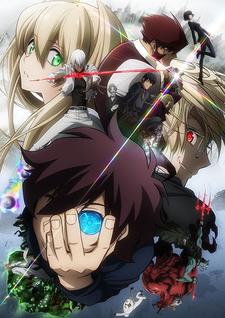 Initial Thoughts: show
Summary: Is he gay for explosions? Oh this is the one where they say New York was invaded, but they will still somehow get New York wrong. SHIT IT'S 9/11 ALL OVER AGAIN. He can see SPEED. Shit mole people. How did this become a jewish thing? He's got the eyes. FUCK. Nah he's probably a coward. Dishes – OH FUCK. Fucken ticks.
Review: This isn't a great show. I doubt I would even say it's good. It's not awful though. So at the end of the day we get a show that has elements of other animes in its DNA, but the final product is just not really something you'd be enthused to watch.
Date Added: 04/09/15
+++++++++++++++++++++++++++++++++++++++++++++++
Name: Kyoukai no Rinne (Brains Base)
Subtitle: The "This is broke-Bleach" anime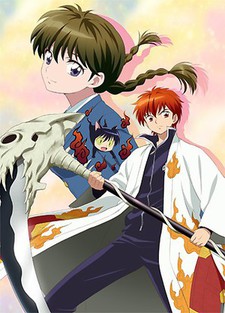 Initial Thoughts: show
Summary: Came back from the dead just to correct you. CATS SHOULD NOT JUST HAVE HUMAN FACES. I AM NOT OKAY WITH THIS. GHOST STUDENT. He just got here.. Lol he just wants money and food. He'd totally sell that phone – or not because morales. That is convenient. BLOOD. Uhh what – wow he turned evil real quick. His sense of money is just too silly.
Review: I just don't care enough about another spirit show to review it.
Date Added: 04/09/15
+++++++++++++++++++++++++++++++++++++++++++++++
Name: Mahou Shoujo Lyrical Nanoha ViVid (A-1 Steaksauce)
Subtitle: The "You either die a hero, or you live long enough to become a lesbian mom." anime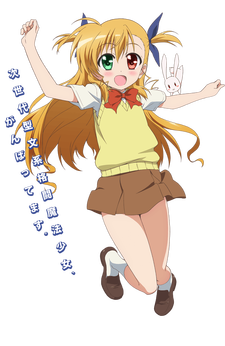 Initial Thoughts: show
Summary: Wait isn't this about magical singing girls, what's this war nonsense? Listen the only reason anyone cares about two color eyes is because we wish Yuna from FFX would give us blowjobs – meanwhile you as you just claimed are 10 years old. Proof I am not a typical anime fag? I find your mom way more attractive. Uhh why are you older? That is not how kids feel about growing up. Bored.
Review: I have to admit I have seen this Nanoha bullshit for years – and I find it oddly satisfying that the characters have finally grown up and entered a lesbian marriage. However I get a sneaking suspicion the anime will focus on the 10 year old main character with massive mismatched eyes who will revert to adult/child forms adhoc and I just don't think I can watch that. If you need a detailed explanation as to why because you don't understand – then please have a seat.
Date Added: 04/06/15
+++++++++++++++++++++++++++++++++++++++++++++++
Name: Mikagura Gakuen Kumikyoku (Dogakobo)
Subtitle: The "I want to be in a club because lesbians, oh and also basic living conditions." anime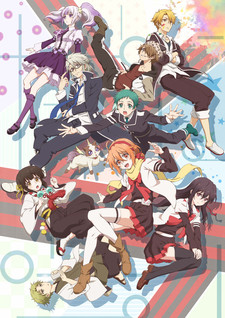 Initial Thoughts: show
Summary: THE LIGHT! IT BURNS! The other L word. You are stuck in middle school, everything is awful. Then you died. Spoiler she dies. She is real, yo – way to deny your cousin's lesbian lifestyle. Just at least don't get them wrong. POKE! I'm Kyubey. Could this school be more obvious it's a plot-sham? Lesbian powers! And you failed. This club thing is bullshit. Run gurl. Really because I already forgot this story.
Review: Is it weird that I imagine the main character as the same heroine from Maria Holic and that's why I would want to continue watching this show? I guess not, but still – this is another random club battle anime that doesn't have Bancho Mako.
Date Added: 04/09/15
+++++++++++++++++++++++++++++++++++++++++++++++
Name: Ninja Slayer (Trigger)
Subtitle: The "Aha a ninja! Stab." anime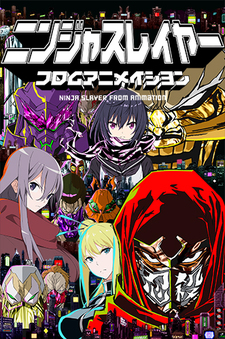 Initial Thoughts: show
Summary: I don't think I can handle whatever this is. Oh it's Trigger – let me show you my surprised face. Ahh I see. It's an Inferno Cop style show so they can make another anime like Kill la Kill – I AM OKAY WITH THIS. You are a shitty ninja. JUST. KEEP. PUNCHING HIM. That makes no sense. BLOOD! POLICE BRUTALITY! MY CABBAGES! I think that's Gamagori and Dr. Robotnik's kid.
Review: I'm kinda sad how Inferno Cop this is – I mean I get that it's Trigger, but this is just not a thing you want to watch. Of course if this is what they need to fund another Kill la Kill – I will watch the fuck out of this, and hope everyone does the same.
Date Added: 04/22/15
+++++++++++++++++++++++++++++++++++++++++++++++
Name: Nisekoi S2 (Shaft)
Subtitle: The "Text" anime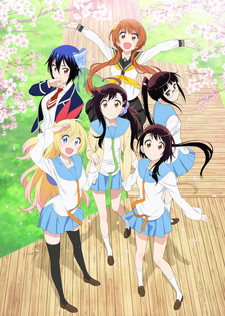 Initial Thoughts: show
Summary: Meanwhile Shaft could have been doing something interesting. Did this randomly become a biking anime (i can only hope). Or you just live in a castle. What are you lain. This bitch, and she has a gun. Random locket appearance, now for the key game. Because if we did we couldn't keep using it as a plot device. Eventually? Holyfucktitbutts this is dumb. Yeah he is dumb. I CAN SHOW YOU THE WORLD. Why is your hair- well fuck it all. Spoiler Alert Girls: We don't notice when you change shit because no matter what we think you're cute/beautiful. Get mad, dump him. Murder. I DON'T CARE.
Review: https://www.youtube.com/watch?v=pAOHXSpE-v0
Date Added: 04/21/15
+++++++++++++++++++++++++++++++++++++++++++++++
Name: Ore Monogatari!! (Madhouse)
Subtitle: The "https://www.youtube.com/watch?v=TIsxkiWE1M8" anime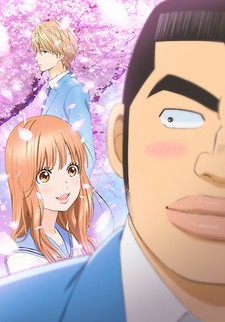 Initial Thoughts: show
Summary: GET OUT OF MY SWAMP! DONKEY! For the duration of this love anime – I will instead imagine the characters as Gamagori and Mako. DON'T JUDGE ME I NEED THIS FOR REASONS. Spoiler he's just a dick. Yo clearly he should not be your friend. Oh you have no choice really. Fuck lights out man. RIGHT IN THE FUCKEN FACE. His parents are right to not feed him desserts. Ahh I see how this will work.
Review: When you can see the conclusion of a show – is it worth watching? Because you know it's gonna be a bunch of bullshit where he thinks he loves the other dude, other dude falls for her, and jesus christ I already give up on writing this. This is a shoujo anime not meant for shoujos – because spoiler alert no chick likes a big strong dude who isn't rich.
Date Added: 04/09/15
+++++++++++++++++++++++++++++++++++++++++++++++
Name: Plastic Memories (Dogakobo)
Subtitle: The "Well in reality it'd be silicon… because computer chips." anime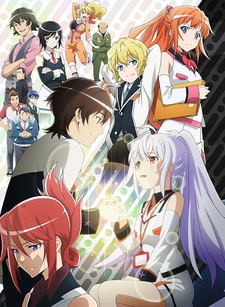 Initial Thoughts: show
Summary: Soft lighting! Because girls crying gets me off. And I'm kinda angry already. Great androids. How esoteric. Robot. Robot rock. So they just shoot them? EMOTION. That – actually makes sense. They ran away. SAIL! So tsundere, much orange hair, wow. Herbs? Smoke weed every day. I WILL MAKE YOU HAVE TEA! And there's the shower scene. Like everyone knows about this right? I got you that damn tea. Sadness. You are an android…
Review: Honestly all I want is a video of Awolnation's Sail with the gif of her jumping into the trash. That's really the only thing that I can see coming from this anime that is actually worth my time – everything else seems like a boring snooze fest where he falls in love with the robot and some bullshit plot makes it happen because – oh god I don't care.
Date Added: 04/05/15
+++++++++++++++++++++++++++++++++++++++++++++++
Name: Punch Line (MAPPA)
Subtitle: The "I'm glad my boner doesn't kill everyone." anime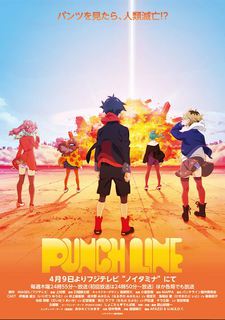 Initial Thoughts: show
Summary: Jacked. WUB WUB. Dynamic entry! Strange juice? That just slows things down or makes it – and it crashed. ARE YOU READY FOR THE PUNCH LINE! Sin for the wordless speaking. Sigh… BARBARA ANN! Fucken cat proN? You got possessed son. Why isn't it in fucken India? Well at least the anime has committed to panty shots. UHH WHAT. I AM CONFUSE. CG! HAHHA Actual footage for joke of the year. IF YOU WANT TO DESTROY MY SWEATER. And here comes the asteroid to kill mankind.
Review: I want to hate this. I mean it's just another panty-shot anime without a real plot. However there is a sense of quality here that I can't ignore that makes this actually worth watching. To be fair if you asked me this 3 episodes in – I might change my answer.
Date Added: 04/09/15
+++++++++++++++++++++++++++++++++++++++++++++++
Name: Re-Kan! (Studio Pierrot)
Subtitle: The "I kind of want an automatic door ghost." anime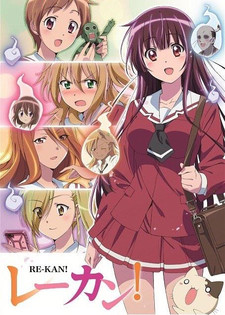 Initial Thoughts: show
Summary: I can see them – dammit this is one of the ghost ones isn't it? Why is the car like that? Are you having a stroke? YO. Not cool. Yuri ghost bullshit – well at least there's no ghost rape like that other anime. This asshole. Pervert cat. WHERE'S MY FACE! Doubt that. And she's gonna die. Playing with ghost kids. Bonds, Friend bonds.
Review: I don't believe in ghosts. >spends an afternoon playing with ghost kids >well at least these don't look like they came from the Grudge. Anyway it's another I see dead people show and I help them out instead of going insane like an actual person would.
Date Added: 04/05/15
+++++++++++++++++++++++++++++++++++++++++++++++
Name: Seraph of the End (Wit Studio)
Subtitle: The "I think anime is the reason I hate children." anime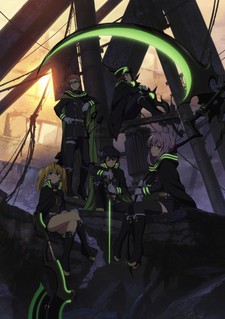 Initial Thoughts: show
Summary: HEART ATTACK! These fucks. We survived the apocalypse. See it's silly because viruses would target the young and old because they are weaker, they don't attack adults because 'that makes for a more anime-like story' YO? NO They are fucken assholes who stepped on a kids hand. What even is this? Yo he rapes that kid. Oh this is the vampire bullshit, I vaguely recall this. Wow fucken dark. He went to get diddled by a vampire. HERE'S A GUN. THEN HE JUST KILLED EVERYONE. DODGE THIS! NO ARMIN! – Wait. Then he died of hypothermia. HAHA nice hat.
Review: First 4 year skip – okay. Second 4 year skip – wait aren't you supposed to be virus dead? Oh well time to kill some vampires, because if we didn't have vmapires we wouldn't have Vampire Holmes. Honestly though this looks kind of boring
Date Added: 04/05/15
+++++++++++++++++++++++++++++++++++++++++++++++
Name: Shokugeki no Souma (J.C. Staff)
Subtitle: The "Why are you leaving dad? Because son you must school for we are anime." anime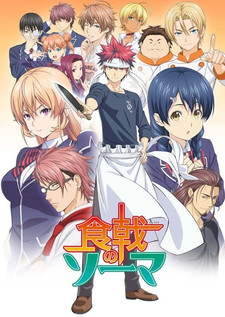 Initial Thoughts: show
Summary: So disgusting. Cooking battles! What.. Yo what is happening to these people? Food rape – WHOA uhh it actually turned into rape. I like me chefs better when the help fight demons in Disgaea. I don't even like this guy, but he's right take your apartments and fuck right off. YOUR DAD IS TOTES SELLING OUT. THIS FUCKEN BITCH. PUNCH THIS CUNT. EAT IT. Orgasm food. Gotcha. What the literal hell is happening right now. The school of hard knocks.
Review: I mean, okay let me get to my problem. See I actually have no issue whatsover with what happened – if anything it was entertaining. My problem comes toward the end where it's like WELL THIS NONSENSE HAS GONE ON LONG ENOUGH LET'S GET THIS FUCK TO SCHOOL BECAUSE THIS IS ANIME AND WE ARE LITERALLY INCAPABLE OF DOING ANYTHING ELSE.
Date Added: 04/05/15
+++++++++++++++++++++++++++++++++++++++++++++++
Name: Show by Rock!! (Bones)
Subtitle: The "Because Japan needed to kill the concept of rock and roll." anime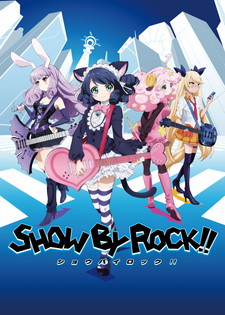 Initial Thoughts: show
Summary: If you lack confidence to join, how did you plan to stand on stage? And I'm angry. Yeah see when Watamote did that thing into the OP it was cool and not girly pop music annoying. DEMONS. Why do those things there exist hatred. You turned into awful chibi cg – and I got exponentially angrier. Please cancer jesus this show. Nope I am rooting for the skull demon. OW. List of things that are possible when you have fat cg fingers – this. Egg stupid things brain cells fading. 7 years later. Listen you may think eyepatch tits will get me, but she is also a mouse or squirrel so fuck off. Just when I thought I couldn't get angrier.
Review: See I know that awful mobile game cg will return – and even if the other shit was watchable (and oh boy is it fucken not) I could not stand to watch this show. This was physically painful to watch, and in fact the only reason I kept on is because I wanted to dismiss the show as a whole instead of just the cg dismissal.
Date Added: 04/06/15
+++++++++++++++++++++++++++++++++++++++++++++++
Name: Tesagure! Bukatsumono Spin-off Purupurun Sharumu to Asobou (TBA)
Subtitle: The "IT BURNS" anime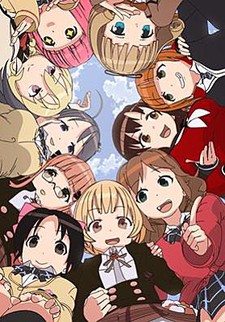 Initial Thoughts: show
Summary: OH THAT'S why I forgot the original anime. Because it's cg so bad I never watched it. And guess what's gonna happen now.
Review: AHHHHH IT BURNS IT'S SO BAD. KILL ME.
Date Added: 04/05/15
+++++++++++++++++++++++++++++++++++++++++++++++
Name: The Disappearance of Nagato Yuki-chan (Satelight)
Subtitle: The "Plot Twist: This anime becomes Gone Girl." anime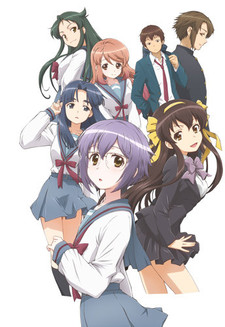 Initial Thoughts: show
Summary: Something something fool me thrice. I am somehow offended with how this treats the original anime in so many ways… Yeah just a god. A shy girl – uhh she's a robot-thing. Just the stomach – it's uhh a good stomach not that I have a sex thing about it. TURKEY. No just that anime is about Kyon and Nagato and somehow people are supposed to find that interesting, when it totally isn't. Breasts and eyesight are evenly matched. Like seriously this is pretty much as anti-canon as you can get.
Review: I suppose the internet would prefer I get angrier about destroyed canon, and that anger would somehow be even worse than my endless eight hate. Well Endless Eight is still my most hated thing in anime aside from Akikan and Erik Ferris – so sorry. Like I said at the end of the day I couldn't give 0.1 fucks about Yuki.
Date Added: 04/07/15
+++++++++++++++++++++++++++++++++++++++++++++++
Name: Triage X (Xebec)
Subtitle: The "Highschool of the Dying?" anime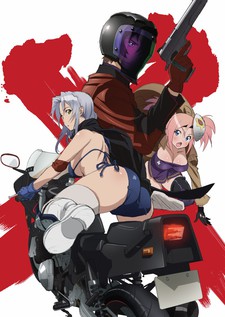 Initial Thoughts: show
Summary: That bra is a failure waiting to happen. If you are sunbathing at a sniper location – why bother with an umbrella? I'm getting the suspicion someone picked nurse/doctor and assassins out of a hat and made this show. Someone watched Highschool of the Dead here… Shower memories, because bathing – okay the censorship is just stupid. Yeah HR would have a field day. Sort of hungry but supa-thirsty. This cop is so badass. SHOOT HER! He doesn't seem that bad.
Review: I just do not care for this show. I see what it's doing, but this show is just not good. Simple point of fact – this is a subpar show, and if you like it you are a subpar person.
Date Added: 04/09/15
+++++++++++++++++++++++++++++++++++++++++++++++
Name: Urawa no Usagi-chan (TBD)
Subtitle: The "I forget they were trains because I died of boredom." anime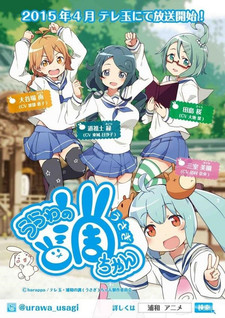 Initial Thoughts: show
Summary: Bored. Omg it did a bunch of stuff before the intro but I'm so bored. WAIT THIS IS A SHORT? FUCK NOTHING HAPPENED.
Review: When I think your show is a boring almost commentless start to a show, and it turns out to be the whole episode? YOU NEED TO CONSIDER WHETHER THE SHOW IS WORTH EXISTING. Honestly this bored the fuck out of me, and it was a short. A good short should leave me wanting more, not wanting less.
Date Added: 04/09/15
+++++++++++++++++++++++++++++++++++++++++++++++
Name: Uta no Prince-sama S3 (A-1 Steaksauce)
Subtitle: The "I've been making that steaksauce joke for yours but here it sounds oddly disgusting." anime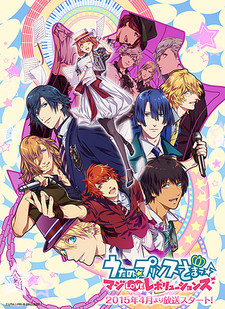 Initial Thoughts: show
Summary: Yes the dice is cast (it should be die – like what I wish I could do right now instead of watching this) I just want to make it clear that harem shows like this sicken me not because of the boys, but at it's core of what the show is. Sure there is an added element of being straight – but honestly anime is shit no matter which gender you are. Keep walking lady he loves the guitar not you. LET'S RANDOMLY ALL HUG THE TOKEN FEMALE. This is kind of insulting. Nope I am done. Not dealing with this after male tsundere horse silver haired fucktard when it's still introducing fucks 12 minutes in.
Review: Fun fact: If you are a dick riding a horse, you are still a dick.
Date Added: 04/05/15
+++++++++++++++++++++++++++++++++++++++++++++++
Name: Vampire Holmes (TBD)
Subtitle: The "I made comments here drunk that I find increasingly hard to not agree with." anime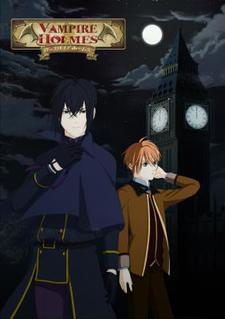 Initial Thoughts: show
Summary: Holmes – where doesn't solve mysterious of use deductive reasoning. BECAUSE FUCK YOU SOURCE MATERIAL I HOPE YOUR AUTHOR ROLLS SO MUCH IN HIS GRAVE THAT IT ACTS LIKE A PARTICLE ACCELERATOR AND BLOWS UP EUROPE. And it's bad cg. OH god this is literally painful. 462? UUUUUUUUUUUGH. Fuck anime, fuck japan. We shouldn't have stopped with 2 bombs.
Review: You can say I am going to hell for comments like the above, but I am already there. I am in hell. Anime is hell.
Date Added: 04/05/15
+++++++++++++++++++++++++++++++++++++++++++++++
Name: Yahari Ore no Seishun Love Comedy wa Machigatteiru Zoku (Feel)
Subtitle: The "It took me a season, but at least I figured out this show is actually progressive." anime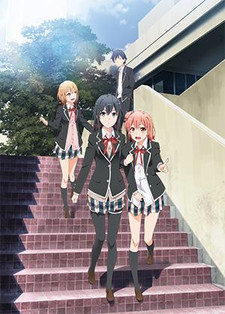 Initial Thoughts: show
Summary: No comment on cold opening and intro song. Yahello? Like what if the snafu in this romantic comedy is that he is actually just gay for that gray haired dude/chick? Whoa – Bathing, I think I may actually have figured out this anime. So he's gay but he hates fake people like this fuckhead. Denied. I want him to fuck dudes.. YO THIS CHICK KNOWS HE'S GAY. Most guys, except him. Bad teacher. Bored.
Review: I mean again this is an okay anime to watch, but in reality – nothing really fucken happens.
Date Added: 04/05/15
+++++++++++++++++++++++++++++++++++++++++++++++
Name: Yamada-kun and The Seven Witches (Liden Films)
Subtitle: The "I kissed a girl and now here I am ~ Katy Perry" anime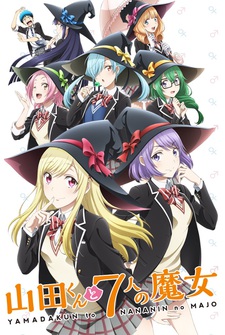 Initial Thoughts: show
Summary: I. Don't. Care. Sigh, it's a fucken body swap anime. God did you spend time on this intro or was white fade background and character shots your plan? No I don't care. Cue what any guy would do. You been played. FLASHBACK TO REMIND YOU BECAUSE IT MATTERS TO PLOT NOW. Wacky misunderstandings! Then they died. Kissing and solving problems. Yo these guys are weird. Ded. GAY. Sigh.
Review: I honestly thought body-swap as a plot was over with. Yet here we stand. The other thing to consider is how fucked up this stupid anime is – because it's clearly setting up some weird club thing, but apparently one of the main characters can swap bodies just by kissing.
Date Added: 04/22/15
===============================================
Final Thoughts: Most of this season I ignored shows outright due to life, and you know what I think I'm better off – there might be something too that.