I have an excel spreadsheet that is an everyday reminder of why I am a failure of a human being. Anyway I have a section for the new season, and I have column called "Keeping" which even before the season starts, before I watch a single episode I often put a yes/no for things. There isn't a yes this season. Not even 1. Oh sure I still have some fall lefotvers, but as for something this season that I know I will want to watch – there's nothing on the plate.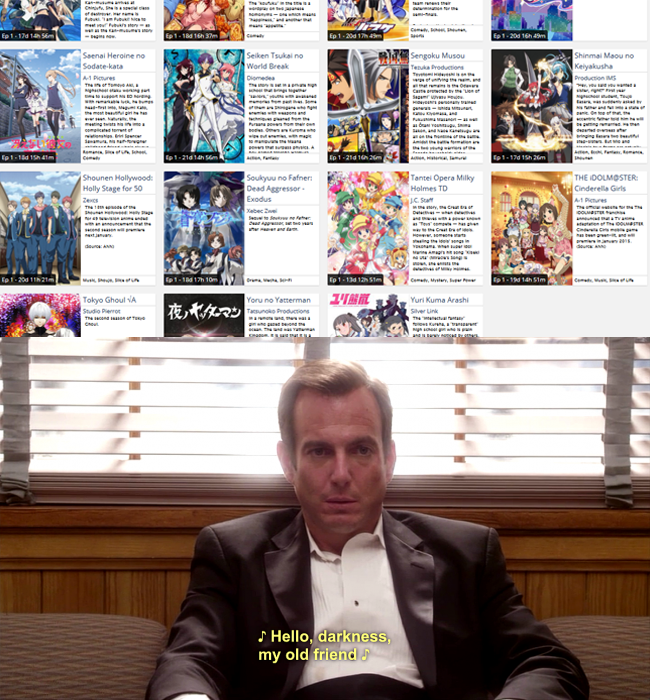 In fact most things here make me wonder whether I should quit anime, but then things like Kill la Kill, or slow burns like Gekkan Shoujo keep me clinging to this life. And I've begun to wonder if they are truly the worst shows by keeping me in this pile of shit that calls itself a review schedule of a medium of entertainment.
No real changes to the format this season. So like I'll be updating daily filling in new shows. I'll have a list at the bottom of shows not aired, and check back every couple of days to see what my opinion/ADHD summary is. (Note: Once again all images from AniList.co) Updates in Bold.

If you want more timely updates, and other shit on anime go to ifuckenhate.moe for more.
+++++++++++++++++++++++++++++++++++++++++++++++
Name: Absolute Duo (8bit)
Subtitle: The "Honestly I'm surprised the anime had bunkbeds" anime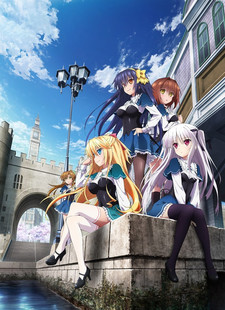 Initial Thoughts: show
Summary: Oh no a loli and a bland protag – who do I root for? YOU DO NOT DESERVE THE NAME THOR. Wait fuck you have fire power – fuck anime man. Dear goth loil – oh course your the president of the school – stop. Uhh people would know about this bullshit you can't just pull a battle royale like this… Omg. fuck all of this. BACKSTORY. CAPTAIN AMER-WEEB. HOW THE FUCK DO YOU KNOW THAT DESPITE THE EARLIER BEING A SURPRISE. BUT DOES SHE HAVE A GIANT TOWER AND LIGHT AND GAMAGOORI – NO SO FUCK THIS. KILL ME. No wait. PLEASE KILL ME. Siiiiiiiiiiiiiiiiiiiiiiiiiiiiiiiiiiiiiiiiiiiiiiiiiiiiiiiiiiggggggggggggghhhhhhhhhhhhhhhhhhhh.
Review: Nope already out of fucks to give.
Date Added: 01/06/15
+++++++++++++++++++++++++++++++++++++++++++++++
Name: Aldnoah.Zero 2 (A-1 Steaksauce)
Subtitle: The "Why can't people shot through the eye just stay dead." anime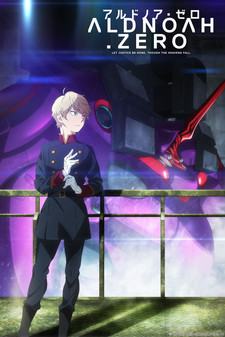 Initial Thoughts: show
Summary: GET SHOT! OO what you say. BOOM HEADSHOT! So glad I quit this. Wind. In space. UHH. Phrasing! Caviar? Titles butlers lords and I DO NOT CARE. Yes that is why. Whelp so much for that, now you do have time to die. Bitch. ICE! Frozen solid. Uhh nope super cooled air. ASPERGERS! Nah he got the power of autism. WTF BOOM! Actually for an autistic person, small talk is important. So begins the crying, and I have no IDEA what the timeline is for this show because it's jumping back and forth and I don't know past from future. Heh.
Review: This is an incohesive mess. I'm sorry yes you may be the first episode, but if you are going to cut between two timelines you need to do so in a way that doesn't make it so ambiguous. You can counter with (well if you watched the whole show up to this), but that's bullshit, that's just bad story telling. When your problem can be solved by a subtitle that's onscreen for 2 seconds you clearly have many other problems with what you're making. Also this is still kind of boring except maybe for watching an autistic person mech fight.
Date Added: 01/14/15
+++++++++++++++++++++++++++++++++++++++++++++++
Name: Assassination Classroom (Brains Base)
Subtitle: The "Honestly the grenade scared him that much, clearly his weakness is bombs." anime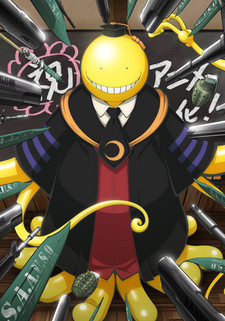 Initial Thoughts: show
Summary: MONOCHROME. SHOOT HER!. Whoa. STOP. DANCING. Fuck your moon, also this would mess up tides like a lot and seriously make the moon fall faster into earth's orbit. Wait you wouldn't always see a crescent moon – more often you'd see a sliver instead, and I just realized this is anime so actual thought is out of the equation.  Those eyebrows… Uhh sorry you'd a-bomb that fucker. If you have weapons that work on him… it's like this anime ignores that bombs exist. TENTACLES! SNAKE! Wut. Just got named.
Review: Honestly if there is a material known to hurt him, this anime is over because he could totally be killed. I'm sorry aside from the fact that bombs exist, and that we would totally bomb this dude, ignoring possible casualties because he's going to blow up the Earth, let's talk through some other points. First why would he blow up the Earth if he's NOT an alien, I mean – he lives there. Second yes Mach 20 speed is impressive, but uhh let's talk about what happens when you break the sound barrier at Mach 1, and why none of that is happening… Ugh whatever, let's just watch a stupid anime where the joke is he Dead Poet Societies these kids, emphasis on the dead.
Date Added: 01/11/15
+++++++++++++++++++++++++++++++++++++++++++++++
Name: Binan Koukou Chikyuu Bouei-bu Love! (Diomedea)
Subtitle: The "Well I guess there's finally a gay wombat anime" anime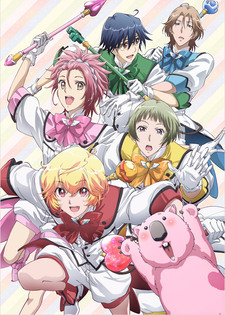 Initial Thoughts: show
Summary: TL note Chikuwabu please… Thank god something happened. It's clearly a pink koala. Oh wombat. WAIT I just remembered this is the bishounen in mahou shoujo outfit anime. FUCK. And that's a thing. Wait he's got that much, in highschool who care about girls if your that rich. Oh great. This anime just said loveless – i think that's a trigger word to run. WHAT. NOPE sorry not doing 5 guy cheesecake scenes – I'm bailing out.
Review: Man three shows in and I already quit one without finishing. I mean granted it's because while a single transformation scene of a dude is acceptable – 5 is outright too much. Honestly though I just don't even see who this appeals too. I mean the guys normally seem like kinda dicks – and then they cross dress.
Date Added: 01/06/15
+++++++++++++++++++++++++++++++++++++++++++++++
Name: Death Parade (Madhouse)
Subtitle: The "When I was a young boy, my father killed me with a game of chess" anime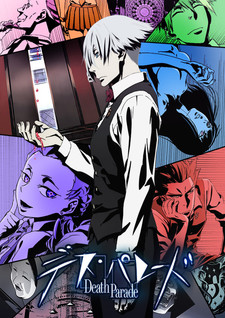 Initial Thoughts: show
Summary: Well honey it appears we ended up at a bar. Games. Man Ginko found a weird part time job. Uhh you told them the name already? WHOA FUCK. Man the Holodeck on  this bar sure likes showing off. Gross. Oh wow, And here begins the real game. Oh shit. RIGHT IN THE BABY MAKER. Some straight up cheating. Or not. And where does the dart land? Right in his heart. Oh they died, and yes in the heart. WE ARE THE WALKING DEAD. Man he was a dick. Shutup boy you're going to hell. Okay now the anime is trying to confuse me with layers of lies so I can basically just choose what I want to believe. Happy montage!
Review: Well yes I will watch this and for the most part I see myself enjoying it I do have an issue. I feel like too much of the show will start to shift focus to the 'crazy' characters at the bar instead of the death and games and personal stories – and just from the opening – I'm not sure I want that.
Date Added: 01/11/15
+++++++++++++++++++++++++++++++++++++++++++++++
Name: Dog Days" (Seven Arcs)
Subtitle: The "FUCK YOU AND YOUR TITLE QUOTE BULLSHIT" anime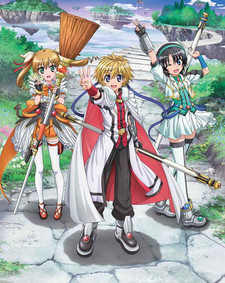 Initial Thoughts: show
Summary: FUCK YOU AND YOUR DOG EARS. Your two exclamations means S3 – hey anime. FUCK YOU. Ninja warrior in Engrish? FUCK it is ninja warrior. All these character I don't care about and wish would just die. Aww you dragged poor London into this bad anime? Nope those were their burned corpses. Dammit they lived. Eaten. UHH there are no stars… Man they agreed to stripping w/o incident. Then stuff happened and I cared not. DEMON! Was that closeup necessary? God so bored.
Review: I need this anime in my life like a need a gunshot wound to the chest. Actually that's not true, I'd so much rather have the chest wound.
Date Added: 01/11/15
+++++++++++++++++++++++++++++++++++++++++++++++
Name: Durarara!!x2 Shou (Studio Shuka)
Subtitle: The "rararararararararararararararararararararararararararara x2 multiplier!" anime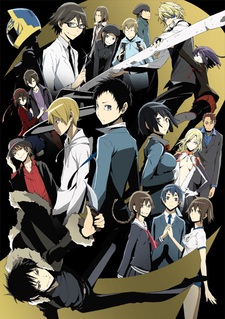 Initial Thoughts: show
Summary: These chucklefucks again. Then the two fucks the fandom cares about. MOTHERFUCKAS WEREN'T EXPECTING A HORSE? SHOULD HAVE READ UP ON CELTIC HISTORY! DEMON cloud. Is that a stingray? Wow peppar spray? Wait anime calling out why no engrish – not clever sorry. MURDER. HAHAHHAHAA. MANGA. FUCK YOUR ANIMES. Pretty sure that newscaster is evil. Just not phased with your shit. Massage. Seduction. Fucken parents. Lol news. Lupin?
Review: I mean it spent a fair amount of time with Celty, which is like the only character I like – so kudos for that. But I feel like it's going to get back into more of the 3 main characters who I literally couldn't spare an once of caring for because I hate them all. Anyway – I miss Baccano guys.
Date Added: 01/11/15
+++++++++++++++++++++++++++++++++++++++++++++++
Name: Isuca (Arms)
Subtitle: The "I don't hate censorship because the anime doesn't want to show tits/gore, but because it feels it needs too." anime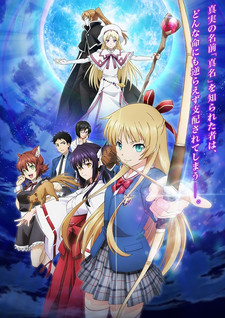 Initial Thoughts: show
Summary: FLASH! OH OH! Ahh I see, this is gonna be one of those animes. I mean at least it's not fucken brother eating Pupa. Katniss that bitch. Anime that has evil naked bug girls shouldn't also have harem trappings… T AND A. I mean literally the first shot post OP is boobs and ass. Of course. MURDER! IT'S A TRAP! This is stupid. Sneaky. Many cats! THOR WOLF. Honestly this isn't real. Sigh. DO SOMETHING. Fuck all this. What is this Daimidaler nonsense. Betrayal!
Review: Hey would you like some random ecchi moments, but also sometimes gross bug stuff? Does the term bugdick make you want to watch an anime instead of a hentai? Well then I have no fucken clue what you or your weird ass boner is doing, but hey maybe this harem/spirit bullshit is for you. This is my last review of the season and it only serves to capstone how awful this season is for me, and anime in general.
Date Added: 01/25/15
+++++++++++++++++++++++++++++++++++++++++++++++
Name: JoJo no Kimyou na Bouken: Stardust Crusaders 2 (David Production)
Subtitle: The "God there is a certain type of person who likes this, and it's so not me." anime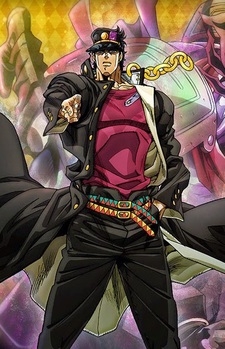 Initial Thoughts: show
Summary: So much… sand. ORA! ORA! ORA! ORA! ORA! ORA! ORA! ORA! ZA FOOL! Nope it's a dog. That is the ugliest thing. Coffee gum, gross. Supplies. DIO! I'm Daredevil. Lol he drowned. It seems Aquaman is the clear culprit. FUCK just ripped his head off. FUCK! Attacking by sound, clever. FUCK. THAT DOG… JK nevermind.
Review: Listen I'm glad Dio as a concept exists, and by extension Jojo, but I'm not a fan of Jojo. However to ignore it would be more disrespectful. So my review is: More Jojo for those who wanted that.
Date Added: 01/14/15
+++++++++++++++++++++++++++++++++++++++++++++++
Name: Kamisama Kiss S2 (TMS Entertainment)
Subtitle: The "I'd like the monkey will be a pervert for 10,000 Alex" anime
Initial Thoughts: show
Summary: DEMONS. That was an opening. SYMBOLISM. God test. Nah guy-lady-guy seems to work. Monkey. IT'S MY PRETEND BABY WITH YOU CMON. Called lurve. FUCK SPIDER! OH GOD. JESUS ITS BACK. But protecting you makes my manliness boner. Then rape happened. Man just all the fail. SUPER MONKEY! GOOOOOOOOOOOOOOOOOOAAAAAAAAAAAAAAALLLLLLLLLLLLLLLLL!!!!!!!!!
Review: I recall my review of the first season of this was that while I enjoy my shoujos, this is shit. I then proceeded to go on and say shit in many ways – and I feel that's still an accurate statement. I mean this wasn't actually too terrible this time around, but no it's still shit.
Date Added: 01/05/15
+++++++++++++++++++++++++++++++++++++++++++++++
Name: Kantai Collection: KanColle (Diomedea)
Subtitle: The "Let me guess we never see the admiral because it's meant to be us" anime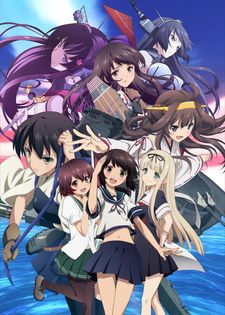 Initial Thoughts: show
Summary: No anime all I feel ashamed about is watching this. Possess the soul of warships. UUUUUUUUUUUUUUUUUUUUUUUUUUUGGGGGGGGGGGGGGGGGGGGGGGGGGGGGGHGHHHHHHHHHHHHHHHHHHHHH. If you're wondering what's going on, ask me in comments and I'll provide a file of me sighing and groaning that you can loop for 20 minutes. HOW DO YOU STILL FIND ROOM FOR IDOLS AND SINGING – JAPAN YOU HAVE A PROBLEM. The arrow becomes a plane…….. Did you just say smile? That's only half? I just want you to know that I am angry. JESUS!
Review: Honestly I think the narration/exposition is the worst part of this. I kind of wish that they just didn't even explain or go into things at all – they were just like – hey muthafuckers you signed up for battleship girls anime we don't need to midochlorion this shit – you're already jizzing.
Honestly though fuck this anime, and if anyone wants a reason as to why I am not a good person – they can claim that even though I review everything – I still watched an episode of this.
Date Added: 01/08/15
+++++++++++++++++++++++++++++++++++++++++++++++
Name: Koufuku Graffiti (Shaft)
Subtitle: The "Sadly despite Graffiti in the title this is not JetSetRadio" anime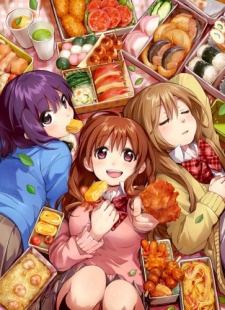 Initial Thoughts: show
Summary: Is this the Shaft one (after 10 secs, pauses, looks up) okay yeah it is. Man they do iconic transitions. Alice in Wonderland where wonderland is food? Hidamari apartments? CG!!!!!! That makes no sense, the more I've lived alone the better at cooking I get, I can try more with more chances to make mistakes… DID YOUR GRANDMA JUST CALL ME A GOOD WIFE? Art prep – fuck it is Hidamari. SHORT JOKES! Gonna kill your dreams of being successful? Hunger is best spice not sauce. In case you forgot this was Shaft. Actually yes fresh ingredients do that. MOAR SHORT JOKES. Okay yeah this is food porn., which is a problem for me as I like making all kinds of cuisine including japanese… Your mom is proof that vegans are going to kill us. MY PARENTS ARE DEA- oh just working overseas. My child. Fucken batmanned!
Review: I mean I read Game of Thrones for the food porn, so guess I'm watching my new Hidamari Sketch with food anime.
Date Added: 01/11/15
+++++++++++++++++++++++++++++++++++++++++++++++
Name: Kuroko no Basket 3 (Production I.G.)
Subtitle: The "This isn't America street fights aren't a thing." anime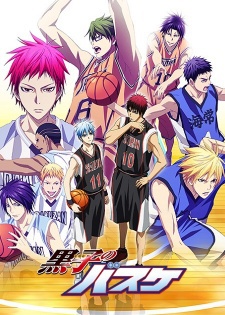 Initial Thoughts: show
Summary: God they keep mentioning this generation of miracles, like we need to let that one year go guys. I kinda like the intro? Oh it's called punky funky love, that's adorable. Already flashbacks. What if someone was there to lose? Fucken Uruguay. LIGHT streaks on eyes – not just fro driftu anymore. IGNORE ME! Uhh why is elbowing the fucken ball? When did Prince of Tennis get here? ANIKI! Do you have fucken cornrows? He has cornrows he's a crazy moron! STAND DOWN FOR WHAT? HE IS THE CRAZY FUCKER PUNCHING PEOPLE! Why would he just leave? And now the fight is on the court.
Review: So Japan you want me to believe that a silver haired Japanese man was kicked off a basketball team, shows up to play mere moments beforehand, except now he's in cornrows, and that just before he needs to go play, he decided to punch and kick some random dude, a girl he was talking too, and then another player who shows up. This man is as you stated not here for basketball – he is also not real because this type of person with this type of mindset IS THE FUCK IN JAIL. Honestly this isn't some thing to make him edgy and villiany – his thought process shows no reason to do this, meaning it's a personality thing – one that gets him in jail. Because he makes no sense and is in fact an idiot.
Date Added: 01/14/15
+++++++++++++++++++++++++++++++++++++++++++++++
Name: Maria The Virgin Witch (Production I.G.)
Subtitle: The "Why does mouth hurt? IT IS MYSTERY TO EVERYONE" anime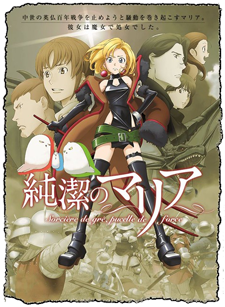 Initial Thoughts: show
Summary: To the rhythm of the war drums. I wanna be a witch too. Huh? Fucken owls. Handjobs all aro- nope blow jobs apparently. I go to war. Don't sell me out- actually no totally say it was me. Hand rape. All the biting. NOW YOU'RE JUST SOMEBODY THAT I USED TO KNOW. RIGHT IN THE BACK! Fucken saxons. FUCKEN CALVARY! SHIT She just went dragon on your asses. Lol wtf is going on with this virginity thing.
Review: It might be the weird talking about virginity aspect, but for some reason this show feels a bit different than what it could have (or could later) become. I mean it's got a certain aspect of fun and pop that makes it not suck so hard. (Pun majorly intended) Like I said though, I don't exactly have high hopes and I see many different ways this could go drivel real quick – but I'll give it a few episodes and hope for the best.
Date Added: 01/13/15
+++++++++++++++++++++++++++++++++++++++++++++++
Name: Military (DAX Production)
Subtitle: The "Nobody expects the Japanase loli war army – ahaha no we totally do. Fuck you japan" anime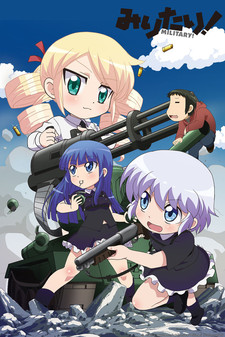 Initial Thoughts: show
Summary: Fucken tank. UP AGAINST THE WALL!. It's my dick. ASSASSIN! Russians again? Is it Golgo – oh it's his dad. YO I want to follow the dad's story way more. This doesn't seem as avant-garde random for a short as it should be.
Review: Honestly an anime about a dad aged character who's a salesperson getting dragged into a war, and being a badass mercenary sounds like a way better anime. Wait. I just basically described Black Lagoon. Fuck.
Date Added: 01/08/15
+++++++++++++++++++++++++++++++++++++++++++++++
Name: Saenai Heroine no Sodate-kata [Or Saekano] (A-1 Steaksauce)
Subtitle: The "Honestly why he won the lotto with girls is somehow still baffling to me in this day and age of anime" anime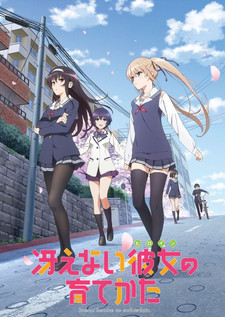 Initial Thoughts: show
Summary: Spurt spurt. Hit the hat for 10 points. TRAIN please. No? Harem instead? Well fuck me. Oh right this is another thing where they make doujin because the anime industry is masturbatory. I agree with this guy about being serious for blogging – oh wait these are my reviews so let me say at this point – WHO CARES ABOUT A FLAT TIT AMERICAN? Glasses guy is pro. FUCK YOU AND YOUR FORMULAS. Text appeared – dude you have way issues. Are you attacking with? That's kind of adorable. Yo this glasses guy is apparently all on it. ITS YOU! WHEN WORLDS COLLIDE! Yo at least he fucken went for it.
Review: Honestly imagine if every season Hollywood had 3 films about making films, and tv shows had a small percentage devoted into what goes into making television. It's honestly ridiculous – I mean the rare project yes – but if you keep showing us what's behind the curtain we start not giving a fuck about you. Let there be some magic, and most of all try to give us a story that isn't your life, because we all kinda know the life of a mangaka is often boring and torturous, but that the end goal is hopefully a work of art. As a society we barely respect the artist, but we truly care for the art.
Date Added: 01/20/15
+++++++++++++++++++++++++++++++++++++++++++++++
Name: Seiken Tsukai no World Break (Diomedea)
Subtitle: The "World Break? More like spirit break" anime
Initial Thoughts: show
Summary: Saviors eh NO NOT A FUCKEN SCHOOL. DUDE WE GET IT. WTF BOOM. Metaphsyicals – fucken really. DAMMIT FUCKEN SCHOOLS. BLOOD! Just all the collapsing. Dear god it's begun. Nope I am quitting, I can feel my soul be torn apart bit by bit.
Review: I wish I was stronger dear reader. I wish that despite having seen over 500 animes that I could somehow manage to stomach another minute of this drivel for your amusement at my reaction. I wish that I could say I only quit partway through if I fall asleep or feel like butt stuff is gonna happen. That's not true though, because I don't think I even made it halfway through this. I'm sorry but I truly mean it when I say that anime like this truly was tearing apart my soul bit by bit by bit with every second it went on. There is a special level of hell for any who feel this is a top choice for this season – and that hell is watching this anime.
Date Added: 01/12/15
+++++++++++++++++++++++++++++++++++++++++++++++
Name: Sengoku Musou (Tezuka Productions)
Subtitle: The "History is actually exciting when you don't tell them same story over and over again." anime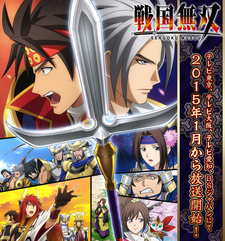 Initial Thoughts: show
Summary: This story again… YUKIMURA! Uhh that's how seiges work. Armies are powered by their stomachs. Oh my god he just ran in. YUKIMURA! Stormtrooper acadamey. YUKIMURA. Honestly though not much is going on, it's just dumb fights. His sword sheathe is an axe? That's fucken badass. Wait you're dead? Except for when I betray the fuck out of you. Happy japan rule INB4 it gets fucked.
Review: Hey did you like Sengoku Basara? Did you think it needed to be more weirdly not-campy but not full on historical? Did you think Handlebar horse was a bad idea? Did you want more vaguely homoerotic fighting brothers? Are you as bland as wallpaper paste served as ice cream? Then HEY I found an anime for you, just walk right off this cliff and we can get started.
Date Added: 01/12/15
+++++++++++++++++++++++++++++++++++++++++++++++
Name: Shinmai Maou no Keiyajusha (Production IMS)
Subtitle: The "Around the World" anime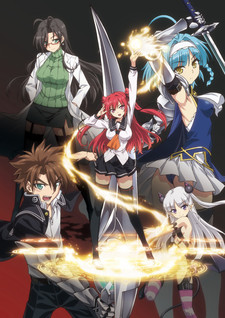 Initial Thoughts: show
Summary: You're japanese you always want imoutos – oh wait NO. Why all the scars? I am face palming so hard my hand is going through the back of my skull. AND SOMEHOW THE FACEPALM WENT FARTHER. Holw on which direction am I facing? Okay my facepalm has no penetrated my skull and is making way west to Springfield, Mass. Now seeing frigid Buffalo New York. Onto Chicago. Hello to South Dakota. Getting toked in Colorado. Hello to Sunny California! And finally we end (plot twist) in fucken Japan. Wait the OP isn't the end. Lolwut. EXPOSITION. Oh wait it appears I've found the Production IMS building. Wait yes I think my facepalm has just now formed into a fist to punch the person responsible for this.
Review: I honestly tried to find out where the Production IMS building is, and aside from more info on Date A Live – I couldn't find the residence. I feel this is done on purpose as they understand what they've done, and they don't want their location to be public knowledge. This is admittedly the smartest thing they've done on their part as asked for a location to fire bomb I'd be hard pressed to choose between Rie Kugamiya's house and their offices.
Date Added: 01/08/15
+++++++++++++++++++++++++++++++++++++++++++++++
Name: Shounen Hollywood Stage for 50 (Zexcs)
Subtitle: The "Does stage for 50 mean 50 dudes, or they 50 year old dude?" anime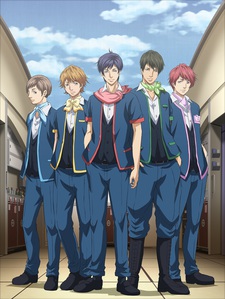 Initial Thoughts: show
Summary: DO YOU REMEMBER. NOBODY LIKES AUTOGRAPHING. I was about to rage quit if those sailor uniforms had skirts. I already reviewed Binan. MONTAGE! Pretty sure ding dong dang is the gay bell of Nerdfit fame. That's, that's not a cat. That man is correct about posing. Buddha? NERDDDDDDD ABOUT FUCKEN OWLS. President dbag over here. Egosurfing is googling? Mom city bitch mom city. Dammit i wanted it to end pre-doing an actual show… Not sure if past or future blending – don't care. No please stop, please stop this. Help. Please help me.
Review: There's one problem I have with this, and it's the idol bullshit. But ignoring that there is one other problem I have, and it's whatever that ending introductions thing was. Okay ignore that too, but the real one problem is the owl (sorry horned owl) that is called cat. I'm sorry but that's neither funny or adorable, or even sane – it's fucken stupid and it shows how stupid this show is.
Date Added: 01/11/15
+++++++++++++++++++++++++++++++++++++++++++++++
Name: Soukyuu no Fafner: Dead Aggressor – Exodus (Xebec Zwei)
Subtitle: The "You have 3 titles, PICK ONE" anime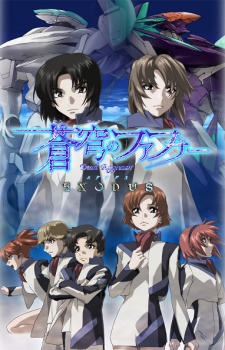 Initial Thoughts: show
Summary: Golden dick mechs you mean. Wait are you attacking Hawaii vicariously? BILLY. BILLY GET THE LEVIT. Fafners, only piloted by the chosen, some kinda newtype? Shit they learned we eat food. That's a big rock in your shoe. RETURN OF NO-FACE. FUCK. WTF BOOM. Well not when you bomb yourself… Surrogate Japan town. FUCKEN ERRYBODY GO TO KAZUKI. She's talking to dead people clearly. Apparently everyone goes there so yeah. Oh man here come the humans. And triggered death flags. TENSION!  War is HELL.
Review: Like I keep seeing the golden mechs and thinking – why aren't they Zaku's? Now I am not fan of Gundam (quite the opposite really) and I am not one to judge an anime as not worth my time like some folks who are turned off by things like Casshern Sins and Panty & Stocking. BUT I will admit that the art style here has irrevocably tainted this show for me, and despite everything it does differently I can't get past it. Also the show just kinda blandsauces anyway.
Date Added: 01/13/15
+++++++++++++++++++++++++++++++++++++++++++++++
Name: THE iDOLM@STER: Cinderella Girls (A-1 Steaksauce)
Subtitle: The "I am the big black woman in a horror movie telling girls to not be idols" anime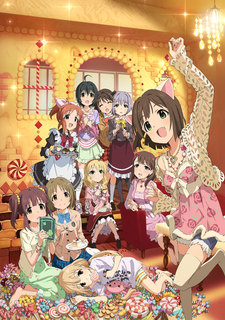 Initial Thoughts: show
Summary: Another day, another idolmaster anime. Uggggggggggggghhhhhhhhhhhhhhh. No I am the rapist. Yes all that princess idol bullshit. Yeah mom I'm not a total failure. (Would rather see anime about flower shop girl) PLANNING STAGE. Smile is all it is. Lol.  Fucken flower girl, goddammit. I knew once they showed her face earlier. Super about business. Good – please keep that determination to not be an idol, and hence the downfall of society. Dude is all about the smiles – wait she hasn't yeah she hasn't smiled. Even I knew that. NO. RESIST! DAMMIT.
Review: I think this was the point I just started drinking tequila soaked in just limes. Honestly though as the show went on I just spent more time talking to the television pleading for flower shop girl to not throw her life away, and to resist becoming an idol. She had so many chances, and she could have even gotten the producer sent to jail thus saving other poor souls. Alas it did not come to pass, and I drank in sorrows and lament.
Date Added: 01/11/15
+++++++++++++++++++++++++++++++++++++++++++++++
Name: The Rolling Girls (Wit Studio)
Subtitle: The "KEEP ROLLIN'ROLLIN'ROLLIN'ROLLIN'" anime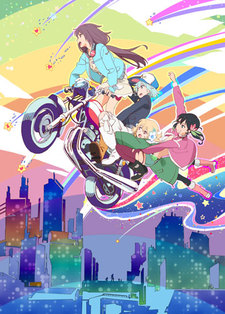 Initial Thoughts: show
Summary: The great tokyo war – OF COURSE MECHS WERE INVOLVED. Wait are you just trying to get prefectures as warring nations for free? GREEN MAN! DA BEST AROUND. Face punching I approve of. Lol food around the fights of the faggots – I like it. ROBOT. LOLWUT! JOBS! Can someone please discuss the alligator in the room? Ramen fights – this I can also approve of. AMERICA FUCK YEAH! That's fucken brutal – like straight up murder.
Review: Okay so it's not K-On! with vespas. It's instead kiddie gang wars with a bit of Dynasty Warriors style where the main people have super powers. That said I approve of anime where battles are fought with eating ramen and actually punching people in the face. I can't guarantee this will be a good anime; however so far Wit has done Attack on Titan and Hozuki, and so far that's it – giving them a good pedigree. Let's see if they blow it.
Date Added: 01/13/15
+++++++++++++++++++++++++++++++++++++++++++++++
Name: Tokyo Ghoul √A (Studio Pierrot)
Subtitle: The "Even the Fansubbers just spell out root" anime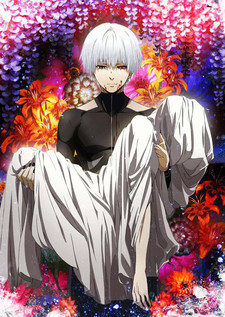 Initial Thoughts: show
Summary: That mask makes you look like a fuckwit. And you're court martialed. Brutal. Everybody heals! God their outfits are just an orgy of evidence that the artist draws stuff because he can. French fuck. Previously on Tokyo Magnitude 8.0. A clown? Owl? Gonna go join the dark side. I mean look at that fuck, he clearly fits in with the bad dudes.
Review: I had heard that despite my misgivings on the first seasons premiere that this would ultimately be a useless show devoid of anything like enjoyment – that this was actually okay/good. It appears that either the anime has forgotten that or I've been lied too. Either way – recall that while things like KanColle make me rage – it's these anime I hate the most because they are completely fluff in the ever expanding genre that is mediocre anime.
Date Added: 01/08/15
+++++++++++++++++++++++++++++++++++++++++++++++
Name: Unlimited Fafnir (Diomedea)
Subtitle: The "~Little D is dancing across the floor~" anime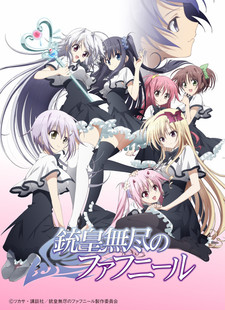 Initial Thoughts: show
Summary: WAIT you cant have two mysterious creatures emerging killing earth animes both with fafner – that's too confusing. This plot should be about ducks. D! Big D for DOUBLE D. Oh so this is the harem fafnir – good to know. You're on a beach dipshit. SIGH. An island of girls JUST FOR YOU. Honestly what did I do in a past life to deserve this? MALE D! UHM NO. Like uhh how would he know your secret info. Seems like a lot of bullshit. D becomes a dragon. Whatever.
Review: Alright let's start with the positives. Okay moving on – this is basically trying to combo Freezing with Infinite Stratos in a way that I'm just going to stop talking now. Is that okay? See the problem is every season has this shit which is just a collective spiral of shit that's been built ontop of the already massive pile of shit. The problem is that by trying to discuss it in any manner (usually frothing at the mouth) I myself start to continue this trend of saying the same thing about the same kind of shit – and I can't in good conscience do that.
Date Added: 01/13/15
+++++++++++++++++++++++++++++++++++++++++++++++
Name: Yoru no Yatterman (Tatsunoko Productions)
Subtitle: The "I feel like there was a series between the Michael Bay film and the dystopia" anime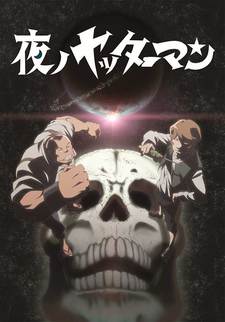 Initial Thoughts: show
Summary: DEATH FROM ABOVE. Fucken aliens and shit. THAT'S NO MOON. Babby. Uhh how? Baddies are bad. Lolwut, no I hope we never understand schoolgirl again. That pig is OP. Your descendents were dicks. I was wondering when the mom was gonna die. THE PIG CAN TALK! Powered by havok physics. GOTTA GO FAST. FUCKEN WALL! Dude they are already fleeing. And dead parents. Super villain origin story. THE D.
Review: You know – you didn't need her to be 9 when you decided to have her try and fight people who can LITERALLY CONJURE WALLS FROM THE SEA AND FIRE LASERS (although fairly inaccurately). Honestly though this anime lacks any real oomph. Sure it's vaguely emotional and dramatic, you do feel and like the characters, but then you don't really feel the need to continue their story. It's like sometimes there's often a hook that makes you want to keep reading, get to the next episode, and this just doesn't have that. It's not bland or generic in that way – some worse shows can still have that hook, but it is what it is.
Date Added: 01/12/15
+++++++++++++++++++++++++++++++++++++++++++++++
Name: Yuri Kuma Arashi (Silver Link)
Subtitle: The "Bears eating beavers slathered in honey." anime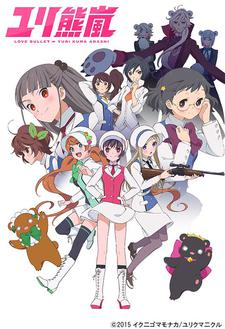 Initial Thoughts: show
Summary: Wow that got into lesbians real quick. It's a bear.. No please. Moar lesbian. I hate being alive. WTF is this cylon bullshit. BUDDY BUDDY. THAT BENCH WAS NOT THERE BEFORE. These lesbians are making me hungry for tacos. It's a trap. BRICK! Uhh you wouldn't not go to school after that. GTE MY GUN. SHOOT HER. Did this shit just go full Penguindrum? NO, just kill me. Shabadabu??? Wait is eat sexual? Oh course it is.
Review: I mean I'll give you that it's different, and that's about all I'll give because otherwise I'm fairly certain that it causes brain aneurysms the longer you watch. If the rest of the season shapes up like I think I may watch weekly if only to discuss it and to hopefully die of a brain hemmorage in my sleep.
Date Added: 01/06/15
===============================================
Final Thoughts: I picked up 6 animes this season, and 2 of those are arguably on thin ice. In truth I think this might be the end of an era. It was my intention to review weekly the anime that had come out, but if I'm reviewing so little of what's actually released – what's the point? I mean we all know Death Parade will be okay, Classroom will ultimately suck. Durarara and Rolling will faff about for too long, and despite hopes – Maria  and Graffiti will stick too close to formula to actually be fun.
tl;dr everything sucks, and you should feel bad.