Well fuck, here we go again. By which I mean I get more Mushishi to chill me out, and more Yowamushi to amp me up, and everything else can likely fuck off.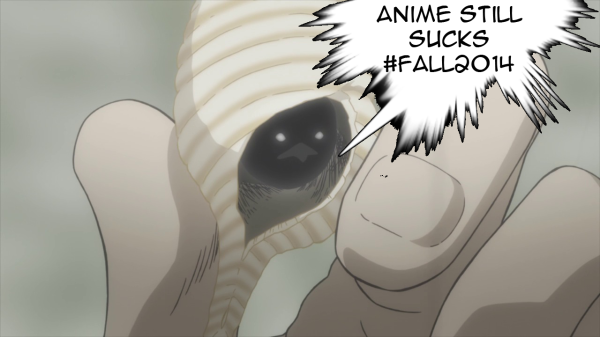 No real changes to the format this season. So like I'll be updating daily filling in new shows. I'll have a list at the bottom of shows not aired, and check back every couple of days to see what my opinion/ADHD summary is. (Note: Once again all images from AniList.co) Updates in Bold.

If you want more timely updates, and other shit on anime go to ifuckenhate.moe for more.
+++++++++++++++++++++++++++++++++++++++++++++++
Name: Ai Tenchi Muyo! (AIC)
Subtitle: The "I don't much care for Tenchi Muyo – this still offends me" anime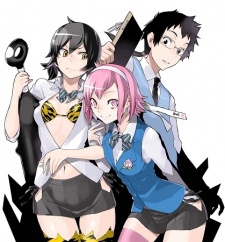 Initial Thoughts: show
Summary: Welcome to Jurassic Park. Starting strong there. You went way too far with that. Wow Tenchi is now so old he's teaching. Wait that's it?
Review: It was stupid, it was pandering, it was aimless, it was .. short? I loved it!. (No no I didn't)
Date Added: 10/08/14
+++++++++++++++++++++++++++++++++++++++++++++++
Name: Akatsuki no Yona (Studio Pierrot)
Subtitle: The "If you just 'stabbed' the princess you wouldn't have even needed to stab the king" anime
Initial Thoughts: show
Summary: Yes let us escape with our blackface. Oh great more bishi period anime. Are you basically telling us the whole story in the OP? King 2 Electric Boogaloo? Pet. pet. I'll be your mom, jk she loves you. Yeah but you can't marry you're fucken cousin. INB4 coup – who like is in on it. Romance bullshit. Screw you dad. Well then. Well then, called that. She has the weirdest boner right now. Brutal. And he blames it on her.
Review: Let me explain that initial thought – see the point is to get across that while yes it's not another high school club about nothing, at the end of the day this will be as sad and disappointing as a terrible handjob, and that's really what I have to do now to explain anime. This is predictable, filled with characters you don't care for, a setting and world explained in 2 seconds at best, but were expected to understand the emotions of coup, and you know what fuck it. This anime is clearly doing shit because it fucken feels like, not because any of it makes a lick of sense.
Date Added: 10/08/14
+++++++++++++++++++++++++++++++++++++++++++++++
Name: Amagi Brilliant Park (KyoAni)
Subtitle: The "Anime: Gives you the impression you will be asked out on dates – at gunpoint!" anime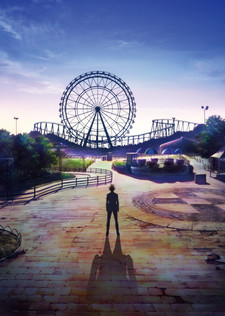 Initial Thoughts: show
Summary: Well since you have me at gunpoint I guess yeah. Fumoffu? Standard equip. UHH seriously why the gun? Exposition. HAHAHA. Sousuke get out of the suit. Uhh but he is. Uhh what. Okay I call bullshit, this park would be doing very well based on this and Japan idolism shit. This is why you suck. I agree you're hired. Well no wonder the park is shit. … What. Magic is kisses, because of course. Uhh. That explains the magic guns at least.
Review: Wait did they take my What Women Want idea, and add a theme park? Honestly though if this wasn't KyoAni nobody would give a shit, and I don't see why. Listen I will admit that restoring a theme park is something fresh in this stale anime environment, but I just have a niggling feeling this will be ruined. Stay tuned to ifuckenhate.moe though – as I could be wrong.
Date Added: 10/08/14
+++++++++++++++++++++++++++++++++++++++++++++++
Name: Cross Ange: Tenshi to Ryuu no Rondo (Sunrise)
Subtitle: The "Apparently condemning a baby to death is worth getting violated to check for weapons in my mind" anime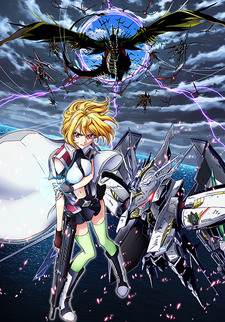 Initial Thoughts: show
Summary: Oh great another tits mech show with singing. Not Geass Kallen enough. Yo are they just murdering dragons? I gathered as much. Like the normal gun seems pointless here. Your clothes seem to have a problem being on in this OP. Speeder bike polo? Whoa it's a fucken baby you heartless bitch. Whoa fuck you cunt. I hope you die, don't give me this you are the MC thing, because legit fuck off – no redemption here. How about we destroy princessbitches? SHOOT HER. Okay wait I thought Norma's couldn't control shit – this seems rather arbitrary.  That barrier seems weak to everything. By incest you mean? Well this isn't kinda rapey at all. Well that got dark, but honestly you condemned a toddler to death so fuck you.
Review: Honestly Norma makes no sense – it's like they wanted the racism, but failed to explain even why it started. I know racism is wrong, but it's not like the awful misconception didn't have a reason at the onset. No instead we get another Sunrise mech show that thinks things like rape will make it edgy and cool. Listen it didn't work in Valvrave and it's not going to work here.
Date Added: 10/07/14
+++++++++++++++++++++++++++++++++++++++++++++++
Name: Daitoshokan no Hitsujikai (Hoods Milk)
Subtitle: The "SHEPARD!" anime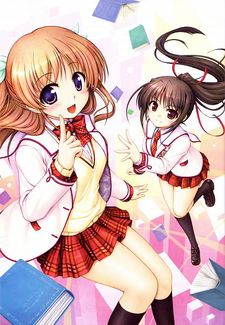 Initial Thoughts: show
Summary: Well I've never seen someone drawn in an old movie style. BOOKS! Throw it. SHEPHARD! And standard boob grab.m Meanwhile chibi of shit I don't care for. Embarrassed as fuck. Fuck you bitch. Kill him for his lies. DEATH. Nothing ever works out. Huh. That is the fattest cat. Happy project!  Sigh… Stupid bullshit driving plot. Shepard test bullshit.
Review: Another do nothing useless club, no thanks.
Date Added: 10/10/14
+++++++++++++++++++++++++++++++++++++++++++++++
Name: Danna ga Nani wo Itteru ka Wakaranai Ken (Se7en)
Subtitle: The "I assume the 'they has lots of sex after that' will be a running joke." anime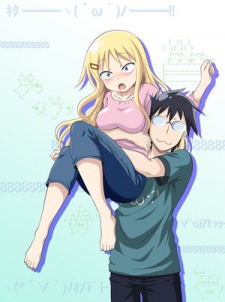 Initial Thoughts: show
Summary: Whoa that is not okay to say at your wedding. They had a lot of sex after that. Fucken otaku. Waifu, meet wife. Screw that guy. Nailed it. Huh?
Review: Honestly is the point of this anime to subscribe that you can be a jobless chantard, and still bang a hot real wife while telling her that she won't be happy, and that your waifu is more important. I realize yes she's very accepting of this fact, but spoiler-alert that's complete fantasy.
Date Added: 10/05/14
+++++++++++++++++++++++++++++++++++++++++++++++
Name: Denki-Gai no Honya-san (Shin-Ei Animation)
Subtitle: The "Okay you get a pass on Ero-Book sales, but fail because CHILD LABOR" anime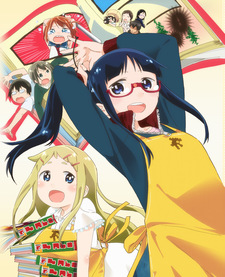 Initial Thoughts: show
Summary: What the shit. And that is literally the show in less than 1 minute, it will not change from what we've jus- YOU MOTHERFUCKERS just stole Working!! didn't you? Murder. Shouldn't you send someone who isn't 12. Is that a literal pedo book? Wine tasting? Are they trying to tell me these people are like in their 20's. Pretty sure that's sexual harassment. That is not what – oh fuck you. And another about making manga shit. What a dick.
Review: If you were to combine Hen Zemi and Working, and make it about 15% rounder and fluffier, this would be the result. Listen all I'm saying is that when the anime industry coined the phrase moe-blob, the blob part wasn't neceesairly referring to the notion that that characters are about as interesting as a glue spill, but that if the trend were to continue in their drawing they would have to literally be animated as blobs in order to get more round.
Date Added: 10/04/14
+++++++++++++++++++++++++++++++++++++++++++++++
Name: Donten ni Warau (Dogakobo)
Subtitle: The "We get it your brother sucks the big dicks and you get seconds." anime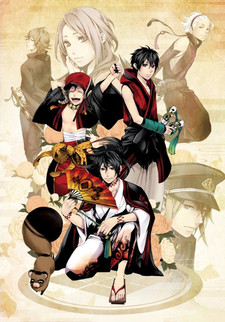 Initial Thoughts: show
Summary: DEMONS! What are you wearing kid? WESTERN INFLUENCE! You just insulted them personally, and you think they;'d let you go? Raccoon? Whut. GRIT THOSE TEETH! SECRETS! This is a trap… Bury it, lolwut. Sand attack! Wood swords? Damn he's a persistent baddie. Yeah you suck.
Review: I have nothing to add here – this anime is about as interesting as staring at a Windows 98 screensaver.
Date Added: 10/07/14
+++++++++++++++++++++++++++++++++++++++++++++++
Name: Fate/Stay Night: Unlimited Blade Works (ufotable)
Subtitle: The "I'm fairly certain beating a dead horse this much is worth death row." anime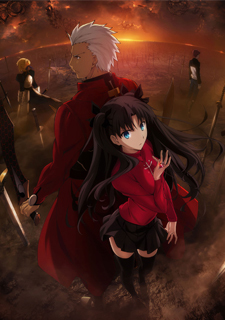 Initial Thoughts: show
Summary: I'm sitting here. I have the anime queued up on my device. I stare endlessly hoping that I could jump forwards in time and be finished. I make myself another drink. It doesn't help. I then notice that the time says 45 minutes and that it's another two parter like Fate Zero. And I resign myself that no. No I will not watch this. I've often wondered if this dance I do is to hurt myself to remind myself that despite everything I am a flawed human being and that having seen as much anime as I have, and for participating in various ways to discuss and break anime down, that I am masochistic. But I am not. I feel pain. And I'll not let Fate Stay Night darken my pain further when I know that there is no possibility of an escape.
Review: 0/10 Stars
Date Added: 10/20/14
+++++++++++++++++++++++++++++++++++++++++++++++
Name: Garo: Honoo no Koukuin (MAPPA)
Subtitle: The "All style, no substance. Dammit blood is not a substance either." anime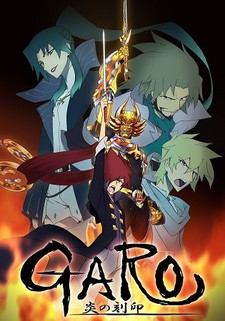 Initial Thoughts: show
Summary: BURN THE WITCH! Well that's bullshit. Childbirth during that? SHIT. Saving babies, horse of badass. Meanwhile an art style you wish the show was in. Brutal. Fucken kill all the witches and warlocks. Oh and rape them too because we are the bad guys. Sexposition. SHADOW VAGINA! And you got eaten by tentacles.  You had sex with that. Magic armor!
Review: It's like Terra Formers decided to branch out into witch burning instead of mars. Honestly the series seems to be some super armor with witches, demons, sex, blood, murder, and rape just at any opportunity it thinks it can get away with. In terms of an actual story or characters you give a damn about: none to be found.
Date Added: 10/10/14
+++++++++++++++++++++++++++++++++++++++++++++++
Name: Girlfriend (Beta) (Silver Link)
Subtitle: The "What was alpha? An actual 2d Drawing?" anime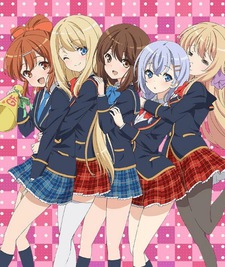 Initial Thoughts: show
Summary: So I can see into the future, and I predict in 20 minutes I will be bored and yet glad to be rid of this. Rhythmic gymnastics – holy crap I just got even more disinterested. I've decided to just say bored for the rest of this summary every time I'm bored. Bored. Bored. Bored. Bored. Bored. Bored. Bored. Bored. Bored. Bored. Bored. Bored. Bored. Bored. Bored. Bored. Bored. Bored. Bored. Bored. Bored. Bored. Bored. Bored. OH god that was half, nope my prediction is wrong I am quitting.
Review:
Date Added: 10/20/14
+++++++++++++++++++++++++++++++++++++++++++++++
Name: Grisaia no Kajitsu (8bit)
Subtitle: The "This 'perfect MC school' shit has gotten out of hand." anime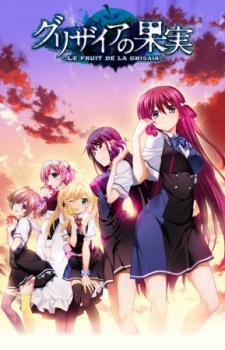 Initial Thoughts: show
Summary: Harsh. DAY XXXXXXXXXXXXXXXXXXXXXXXXXXXXXX. Whoa going to terrorist is a leap. L2Drive. Six students… that seems fucken dumb. There are 6 students – no way is this normal. You could have just said because anime. Time for 5am naked stuff. NOPE.avi. Wait is this shaft? Okay it's not. No, there's no need to be tsundere or have blonde pigtails. Whoa knife to the neck? Masturbate-HAHAHAHA He had the same conclusion. Way too casual about this. Uhh wtf? Meanwhile literal pipe bombs.
Review: He is an assassin in a school of 6 people and is claiming normality – if anything this is less a joke and satire, and more a truthful reflection of what anime writers and producers consider common in anime these days – I mean why even both with other students – they aren't needed for the plot – no all we need is some haremettes and a school to put them in, because we are what's wrong with humanity.
Date Added: 10/07/14
+++++++++++++++++++++++++++++++++++++++++++++++
Name: Gundam Build Fighters Try (Sunrise)
Subtitle: The "Yes why would you battle with these- oh because they want more money from you." anime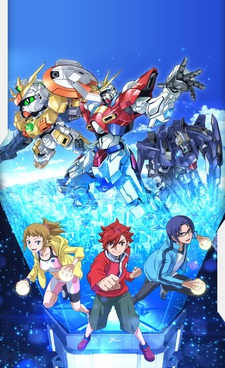 Initial Thoughts: show
Summary: ENGRISH. Not sure why you do. So dead. No air bender. Jail. Hey I have an idea – let's make some valid claims as to why this anime's plot is stupid, and pretend that her 'spirit' is good enough to explain it. Join me, and he has no clue. So cool, damn he didn't say no. And they both dived. What do you care? So are you just a complete dick? SPIN KICK HIM< okay a punch is fine. Can he do that? Lol red and blue oni. Uhh now you lost. Uhh these things are physical so how?
Review: Okay I get that the toys can be broken due to battle damage – that's fine. But UHH his mech transformed – and it clearly shows the toy having done so as well – after it'd been turned off. Excuse me what? Sorry but I've seen the sizes and that is physically not possible. Also this magic is blowing it's wad never to be used again in episode 1?
Date Added: 10/11/14
+++++++++++++++++++++++++++++++++++++++++++++++
Name: Gugure! Kokkuri-san (TMS Entertainment)
Subtitle: The "Why are fox gods stalkers or indifferent – why no murdering fox gods?" anime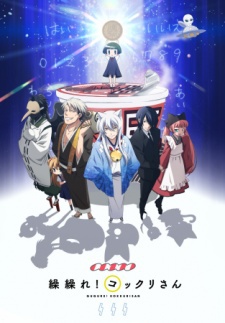 Initial Thoughts: show
Summary: Ouija brand necromancy! Well that's a pedophile. RIGHT INB4 THE EYES. DOLL no wait android. Well that's creepy. Holy shit that's a lot of ramen. THREE MEALS A DAY AND 50 DIFFERENT INGREDIENTS. This is the police, wtf. Lol google's better. Google so OP. Quick – suicide! SHIT IT'S THE MC FROM PERSONA! And he's become the gay butler from Kuroshitsuji. BEEP. Recharge it. Fucken junkie. Wait what Star Wars? Then it got fucken sad.
Review: If I had to choose between a closet of cup ramen and an annoying fox god, I'd still take the ramen – and I mostly hate that stuff. I'd also rather go buy a 12 pack of ramen for a dollar than waste my time on this anime.
Date Added: 10/07/14
+++++++++++++++++++++++++++++++++++++++++++++++
Name: Gundam: G no Reconguista (Sunrise)
Subtitle: The "Today's letter is G! G is for gynotikolobomassophile" anime
Initial Thoughts: show
Summary: Wait did they do Gundam mechs but instead ripoff the character designs from Eureka? Uhh yeah you dead. Oh great – church. Space elevator. Why are their cheerleaders? Oh, oh I see because this is a gundam anime and the girls can't pilot mechs because gundam thinks doing new character art is progressive. Bored. Heh nuts. Space pirates – sweet. Then he gets his ass kicked. Or he wins because leg grab. GGGGGGGGGGGGGGGGGGGGGGGGGGGGGGGGGGGGGGGGGGGGGGGGGGGGGGGGGGGGGGGGGGGGGGGGGGGGGGGGGGGG. What is this. And there's your gundam. My guess it's called G.
Review: Hey what did everyone like about Eureka Seven, that even others like failed to capture? It was the mech and character designs right and nothing to do with the complex moral decisions, character growth, and overall drama right? Okay well let's just steal those char/mech designs for our new gundam. "Uhh sir this is gundam we can't change mechs." Hmm right – okay through in some cheerleaders, and a mysterious girl who says G a lot. "Why sir?" BECAUSE G IS FOR GUNDAM!
Date Added: 10/04/14
+++++++++++++++++++++++++++++++++++++++++++++++
Name: Hitsugi no Chaika: Avenging Battle (Bones)
Subtitle: The "Anime terrible bad" anime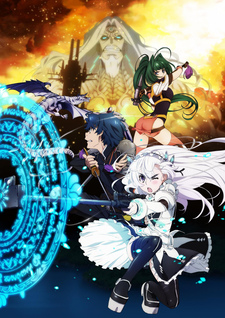 Initial Thoughts: show
Summary: GETTING STABBED TWENTY TWELVE! My plan may seem wrong, but totes not. Shit he dead. Get a real gun. You suck. Hey people I don't care for. Rematch, uhh what. Whoa a hero who actually helps the country she left in shambles. Oh god please no drunk speak. My name is Guy. And you still suck.
Review: Well she didn't have too many lines so the obnoxious speak was at a low, but honestly I don't care for Chaika even without that little knife to the ear, so I can't really say I'll be watching it's S2 (having not seen S1)
Date Added: 10/11/14
+++++++++++++++++++++++++++++++++++++++++++++++
Name: Hi☆sCoool! SeHa Girls (Sega)
Subtitle: The "Some would say Sega is dead, I wish they were right." anime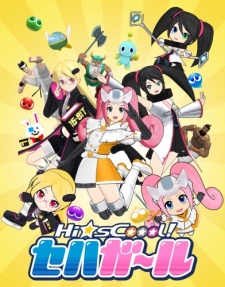 Initial Thoughts: show
Summary: SEGA. Okay I'm thinking no. Well it's a half episode so I guess for your sake I'll finish it. FUCKEN DIALUP. Old technology, because Sega. THAT IS NOT A SONG. The amount of fuck this anime is very high. You just have Sega arcades. God fuck everything. This anime is fired. Stop this, you are destroying the very fabric of your existence. OH FUCK THAT'S JUST HALF. STOP THIS. HOW ABOUT NO. CCCCCCCCCGGGGGGGGGGGGGGGGGGGGG!
Review: I know this is unfair to say, and in truth I think you are fine to disregard this as nothing but the whim of a broken man. But I blame you for this. Yes you the person reading. Because I felt that for your sakes I should keep watching. You should be ashamed.
Date Added: 10/10/14
+++++++++++++++++++++++++++++++++++++++++++++++
Name: Inou-Battle wa Nichijou-kei no Naka de (Trigger)
Subtitle: The "You can't out Chuuni, chuuni guys…" anime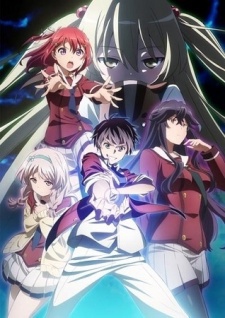 Initial Thoughts: show
Summary: Trigger don't fail me now. Does not give a fuck. Trigger has failed me. More chunni bullshit, even HorribleSubs doesn't explain it assuming you've see Chuunibyou. I'M A MAGE. So it's Chuunibyou with Highschool DxD. Can't really call it delusions when you can all do magic. That's way OP. Exposition. YOU CAN'T HAVE THOSE. Called it? ARMBAR. This asshole.
Review: You just had to do it. You had to make Trigger do this nonsense. You couldn't let me have just one company who was above your bullshit. Fuck you Japan – you've made this personal and you've gone too far. YOU MOTHERFUCKERS!
Date Added: 10/07/14
+++++++++++++++++++++++++++++++++++++++++++++++
Name: Kaitou Joker (Shin-Ei Animation)
Subtitle: The "To protect the world from devastation?" anime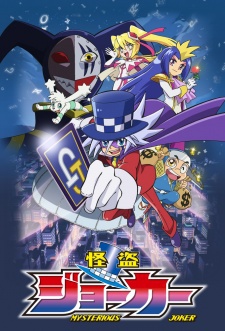 Initial Thoughts: show
Summary: Wait this is the kiddie Phantom thief anime, damn and I thought the other one was childish… James? Lame. Wut. Letters? That's just downright creepy. Help should be appreciated… Shitty ninja. Rock paper scissors, the real job killer. Bored. MASTER OF DISGUISE. Non need to explain… Oh wait kids. He took a bite of gumgum? What a dick. LAZER. Smart. That chick is going places – into my heart. Useful.
Review: Okay yes it's actually a kid's show – not that the other phantom thief show (this season) is any better.
Date Added: 10/07/14
+++++++++++++++++++++++++++++++++++++++++++++++
Name: Karen Senki (Next Media Animation)
Subtitle: The "CGGGGGGGGGGGGGG" anime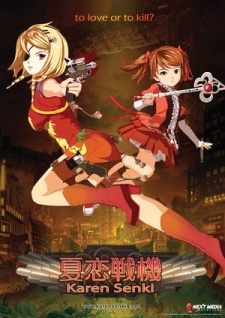 Initial Thoughts: show
Summary: Wait is this why it wasn't added, is it all bad cg? Well it's half episodes so why not. WELL THAT ESCALATED QUICKLY. I guess yeah, shit cg all day. Cool fights though so not complaining too much. ROBOT. ROBOT ROCK. These robots are just dicks.
Review: Listen see, when Monty Oum does a thing it involves things I care about and then it's at best 5 minutes of straight fight scenes. This is partly that, but then there's robot prostitution and it's not even sexy, so I can't give this a pass.
Date Added: 09/28/14
+++++++++++++++++++++++++++++++++++++++++++++++
Name: Log Horizon 2nd Series (Studio Deen)
Subtitle: The "They kept the intro, because they know it's what we always wanted" anime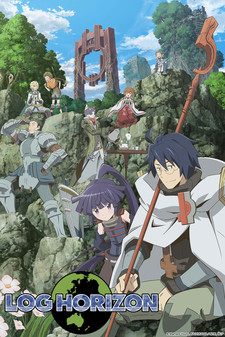 Initial Thoughts: show
Summary: Everyone was kung fu fightin. My gawd – it's back. I AM THE HAPPIEST HUMAN BEING ALIVE. That's WAY too many characters. DEDEDEDEE. Fucken air glasses. WHITE GIRL PUMPKIN FEST. WHOA Banks, guards, and barriers – WAY TOO OP. WAR. Counterfeit money! – Oh leave Akihabara – boring. No this is stupid, this is his guild you should not have to worry about spies or people talking. When, but not now? QUEST. Huh, oh. WILLIAM MASSACHUSETTS.
Review: Prepare for Raid Bosses, in which detail is not spent on the fight, but the masterful planning of an entire city to defeat it.
Long live database.
Date Added: 10/20/14
+++++++++++++++++++++++++++++++++++++++++++++++
Name: Madan no Ou to Vanadis (Satelight)
Subtitle: The "I want you, specifically your marksmanship skills, and to be more exact I want it in my pussy" anime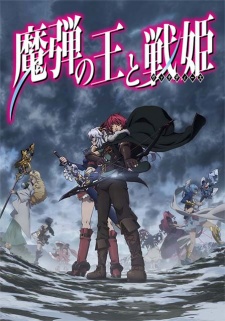 Initial Thoughts: show
Summary: Like I give a fuck, this is my bow. Boom headshot. Smart to aim for the horse. Pretty sure bow and arrow warfare changed everything in medieval warfare… Basically she just wants that d, and is charging a kings ransom. Ha you suck. Right in the foot. PLOT. And random love. Fuck you bitch I got a town back home. Well yeah I expected that. Besides I want your- holy shit she said it. Bitch I'll fight you.
Review: All this reminds me of is the bullshit in Akame ga Kill. Listen Japan – a strong woman in a fantasy/battle anime like this doesn't mean she can choose who's dick she wants – it means she doesn't need to fall in love at the turn of a whisper of a hat. Maybe a strong female is just a female character I dunno – doing stuff and not having every thought or scene devoted to a shit main character?
Date Added: 10/07/14
+++++++++++++++++++++++++++++++++++++++++++++++
Name: Magic Kaito 1412 (A-1 Steaksauce)
Subtitle: The "Despite what you would think this does not take place in the year 1412" anime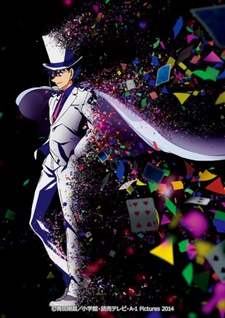 Initial Thoughts: show
Summary: INB4 he's just a midget. WHAT THE SHIT, what is this robot owl crap. SUPER MATH FIGHT. Bitch, that's me. What even? Pa-Pa-POKER FACE. Batdad. Oh it's the intro. Uhh not really, that's pretty hard to pull off. Death by roller coaster. Yup your dad was a thief. DARK VERSION. Weakness to Fish +1
Review: WAS MY DAD A THIEF – oh he was, well okay then time to follow in his footsteps. Honestly though if I had a kid like that in my class, I'd hit him – and if that failed – I'd fail him. Sorry but you can't be like he knows that answer so it's okay – this is high school PARTICIPATION IS HALF YOUR GRADE SHITBITLORD.
Date Added: 10/07/14
+++++++++++++++++++++++++++++++++++++++++++++++
Name: Mushishi Zoku Shou S2 (Artland)
Subtitle: The "Not sure how I'd feel if the whole second half was younger Ginko. Probably peaceful" anime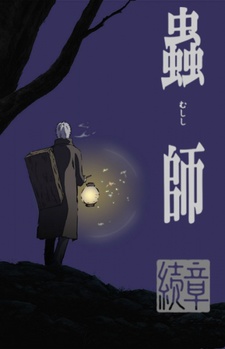 Initial Thoughts: show
Summary: I am the calmest human being. All the Mushi. OH no Ginko. Watching, waiting. Oh the whole thing I much earlier. What a nice mushi-person. Apprentice eh? Well Princess Mononoke… Nah that dude is just gonna go be the new lord. Or there's eggs. Whoa. SHIT!!!!!!!! Lifestream? Pattycake? Understandable I suppose.
Review: I am very content that I will be able to enjoy this more. Because I don't need to get amped for anime, I just want to enjoy it.
Date Added: 10/20/14
+++++++++++++++++++++++++++++++++++++++++++++++
Name: Nanatsu no Taizai (A-1 Steaksauce)
Subtitle: The "Worst escaping princess ever." anime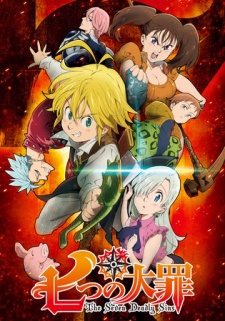 Initial Thoughts: show
Summary: You look weak. Slaughter!. Fucken 10 years. Talkin pig – like a dog, okay maybe potential meat. And he just keeps going. Lol not even a real sword. Adorable pig. Why did she run, that was fucken dumb. Oh they staged a fucken coup. Whoa. Again why wear the earring – like chick you are seriously kinda dumb. Yeah he does seem really kill happy. Well that was obvious. And so was that outcome. JOIN MY BAR. Ahh a giant pig with grass on it.
Review: LONG RUNNING SHOUNEN GO! Oh wait it's only 24 episodes – well hopefully the second ep gets things started, because based on the preview – it did not seem to be doing that. This could be good though.
Date Added: 10/11/14
+++++++++++++++++++++++++++++++++++++++++++++++
Name: Ookami Shoujo to Kuro Ouji (TYO Animations)
Subtitle: The "Despite Twilight hate, I'd watch this if she was an actual wolf" anime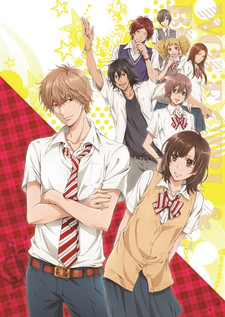 Initial Thoughts: show
Summary: And there's the bdsm collar. Smile C- Idiot. Lolwut. Pyramid of lies. I see. Committing crimes all day. Lies, he's totes a dick. FUCKEN BARK! Hahahahahaha. Kung fu. Stockholm Syndrome? BDSM! It was probably a bad idea.
Review: See here's the problem I have with this. It's a shoujo. Now normally that's fine by me, except the issue here is that both of the main characters are about as likable as a chest wound. One is a vain lying bitch, the other a sadistic two faced jackass. And I'm supposed to root for their romance? I mean yeah sure the anime is like to have hints that they are not shitbags, but at the end of the day who cares? I know things like Kimi ni Todoke hit that right balance, but if two beautiful fuckheads stop being jackasses long enough to get lovey dovey – how is that good shoujo?
Date Added: 10/07/14
+++++++++++++++++++++++++++++++++++++++++++++++
Name: Ore, Twintails ni Narimasu (Production IMS)
Subtitle: The "Suddenly I'm rooting for the aliens" anime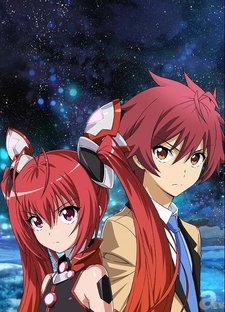 Initial Thoughts: show
Summary: He just wants to bone all the twintails girls – well then. Like they wouldn't find out? I will become – OH FUCK ME THIS IS GONNA GENDER BEND ISN'T IT? And that's how he powers the mech – fuck me there it is. Anime you're fired – pack up your things but you cant work with the rest of the – oh jesus no. Aka, please do the sex with my son. Master of disguise. God this is dumb. And it just got infinitely stupider. Nope I'm quitting.
Review: Ahh they found something this season to make me quit. And holy shit did I have to. This anime should be brought up on war crimes for killing brain cells of healthy people.
Date Added: 10/11/14
+++++++++++++++++++++++++++++++++++++++++++++++
Name: Orenchi no Furo Jijou (Asahi Production)
Subtitle: The "Why is the a half-naked man in your bath! Would you expect him to be clothed? Good point!" anime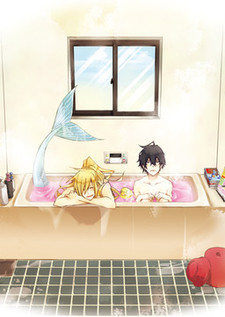 Initial Thoughts: show
Summary: I would not be okay with a merman in my bath… It's not a bath if you live there. You were carried there… Gross. 80%
Review: I am not a terribly observant person, but I would not carry a man if he was half fish. In fact I would just throw him back into the river he beached himself on. Why would I do this? Because my options at that point is either that or ET that noise – not take him into my bathtub.
Date Added: 10/07/14
+++++++++++++++++++++++++++++++++++++++++++++++
Name: Parasyte The Maxim (Madhouse) [Was called Kiseijuu] 
Subtitle: The "I feel like I've mentioned another anime where dogs had Tremors mouth – nah just Borderlands" anime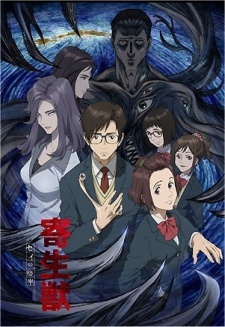 Initial Thoughts: show
Summary: Well that's majestic. J-autotuned metal? WHO DOES THAT. O-K. Don't sleep and text. NO YOU'RE ON DRUGS. Saving small children. Well that's new. WHOA. WHAT THE SHIT. Google has failed me. WHAT. THE AMOUNT OF WHAT. Get that shit cut off. I WANT BACON AND EGGS. Lol MS Surface. One of us. UHH FUCK. GROSS. Batdog, and batdog is down.
Review: This actually intrigues me a bit, and I think until some jackass posts in image thats basically when the logic doujin for this would be, I think I can actually watch this and maybe even recommend it at least based on the first episode.
Date Added: 10/10/14
+++++++++++++++++++++++++++++++++++++++++++++++
Name: Psycho-Pass 2 (Tatsunoko Productions)
Subtitle: The "Honestly if they kill the lesbian enforcer I'm out." anime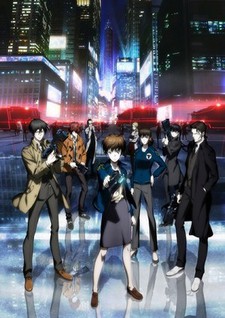 Initial Thoughts: show
Summary: DRUGS. Admin? really. BOMB BUNNY. WTF BOOM! Wow already a terrorist. Okay stop that repeating thing, you can do it like 2 or 3 times not fucken 10. LEEROY JENKINS. IT'S A TRAP! Fucken google cars. Now make out. Just bombs everywhere. Well she's calm. 299! Bitch she knows thing that would turn your tiny head so back the fuck off. Oh shit the chick is evil.
Review: Reasons I liked this anime: Kogami and the Old man being badasses. Things no longer in the anime: That. I mean maybe it will do better than the last season and really get into some good stuff, but I doubt it.
Date Added: 10/11/14
+++++++++++++++++++++++++++++++++++++++++++++++
Name: Sanzoku no Musume Ronja (Ghibli)
Subtitle: The "Well at least Princess Kaguya" anime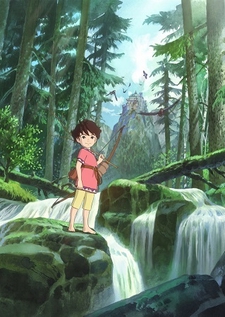 Initial Thoughts: show
Summary: Oh no, the CG – no no no why? Well I was wondering how they would do a series, and the answer is not with beautiful art, but painful cg. Death from above. Such a waste of pretty backgrounds. That's kinda cold. Man fuck those birds. Like if it was just no cg. All these people. Okay? Don't be scared, here have a tit. Fucken mazes. Rice porridge can't be that important. Wow you got big lady. Baby feeding. Uhh okay? Uhh get the bird feather away from the child. THAT's worse. Suddenly no longer baby. Like are you just sending her out there – you could like train her how to hike, hunt, like fucken all that shit you know…
Review: This is a potentially great anime ruined by jarring cg. I'm just very sad right now.
Date Added: 10/20/14
+++++++++++++++++++++++++++++++++++++++++++++++
Name: Selector Spread WIXOSS (J.C. Staff)
Subtitle: The "I liked this better when it was 5 minutes of mostly silence" anime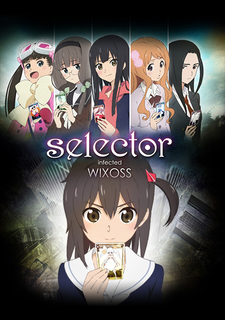 Initial Thoughts: show
Summary: I think this is new? A friend I guess this is new, I recall her being useless. (First season was infected not spread – aka fuck anime names). Lol transparent. Wow so something happened but this is like the first series not with an insta-flashback, like anyone cared about this show. Oh right dumb card things. And loli. Oh there's the shit flashback. So you either get a shit wish, or you become a card – man fuck all of this.Wait you wanted to be card, that's really stupid.
Review: Top Gear Top Tip: If you change the middle part of your name that is in fact mostly ignorable, please add an S2 to the end so that normal people who clearly don't like your show can properly ignore it.
Edit: I originally had the short because I thought that was it, apparently S1 was Infected, and S2 was Spread – the show sucked though so I couldn't really tell beforehand.
Date Added: 10/04/14
+++++++++++++++++++++++++++++++++++++++++++++++
Name: Shigatsu wa Kimi no Uso (A-1 Steaksauce)
Subtitle: The "What is your favorite eye color? Brown, no yellow – wait blu-aaaaahhh" anime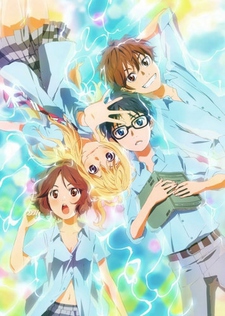 Initial Thoughts: show
Summary: Stop chasing the cat and go to school kid. Mad kid piano skills. DEAD. Wait this is the 2nd floor? Love is color. Uhh brown is a color, and your eyes are fucken blue son. DAD. GOD kid you're in middle school not 20's. Aww he had a breakdown. Uhh fuck you mom. Weird job for a kid. ROMANCE. And you got the upskirt. DEATH. Lolololol.
Review: This anime hits a certain bone that's not been tickled since Kids on the Slope and Nodame, but I don't see it being very good – then again it's a full 26 episodes – and they've already started with serious emotional trauma from an abusive mom, so let's see where it goes.
Date Added: 10/11/14
+++++++++++++++++++++++++++++++++++++++++++++++
Name: Shingeki no Bahamut Genesis (MAPPA)
Subtitle: The "Pretty sure bandits would not question nudity." anime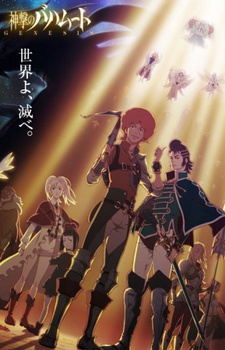 Initial Thoughts: show
Summary: Geneon is still alive? I have no idea who is being summoned in terms of people, seems pure random. Meanwhile on awful CG of Shadow of the Colossus thieves. What is this Mexican attack on titan? Meanwhile rape bandits. Right in the butt. You know I was beginning to wonder when the random naked girl from nowhere would show up. Maybe your hideout shouldn't be so dark. GASOLINA! And he's drunk. Quiet. Worst summon ever. DEMON. BUTT TAIL!
Review: This is nearly exactly like Samurai Champloo, except with shittier characters, animation, story, music, and everything else.
Date Added: 10/07/14
+++++++++++++++++++++++++++++++++++++++++++++++
Name: Shirobako (P.A. Works)
Subtitle: The "Hey idea, make the anime before it airs shitheads." anime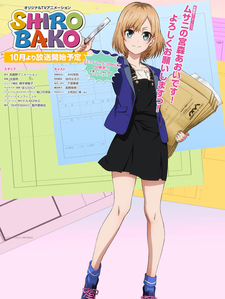 Initial Thoughts: show
Summary: Oh great animation club – no your donuts shall not sway me. It is the least perfect food, I love them, but still. Lol we don't even see the thing. Whoa, okay it's a red light. INITIAL D. DRIFTU ANIME. NOW YOU FUCKED UP. NOW YOU FUCKED UP. Complaining – or wanting more? Varner Bros? MORE DRIFTU. Aww donuts are for her, and she's dead.
Review: Part of me wants to comment on how secular anime is with it's ideas that a show about their lives would either intrigue or endear us to them. I will however instead wonder if there's a connection between donuts the snack, and donuts the driving technique which makes sense with all the driftu.
Date Added: 10/11/14
+++++++++++++++++++++++++++++++++++++++++++++++
Name: Sora no Method (Studio 3Hz)
Subtitle: The "You can't steal District-19 and not have prawns" anime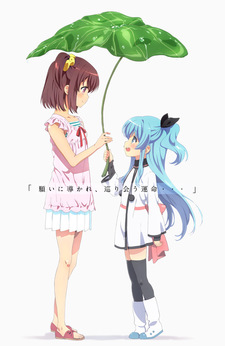 Initial Thoughts: show
Summary: Eat box. That fox should bite your head. Astronomy power rangers? Nice cans. Alarm. I EXIST, NOTICE ME! Wife problems. Duh. Dafuk? Yo he has work. You were a dick in the past. They summoned an alien? See bitch she didn't even do it. Because you are a dick. Btw I'm an alien, probably.
Review: I said at the onset that while this will be okay, at the end of the day it's another forgettable anime, and I stick by that entirely. The only thing this anime does remotely worth of interest is the notion of dealing with an alien craft like District 19, but since you know it will just be this blue haired bitch, there's no point.
Date Added: 10/07/14
+++++++++++++++++++++++++++++++++++++++++++++++
Name: Terra Formars (Linden Films)
Subtitle: The "They made the planet possible for humans to live there – but only if we kick their asses." anime
Initial Thoughts: show
Summary: MONEY, it's a thing. I've not seen underground fights a 100 times in manga, this is bullshit. TURN DOWN THE BACKGROUND NOISE. IT'S A FUCKEN BEAR! FINALLY! God has answered my prayers. My god the bear is winning by dick eating. OH FUCK. HE'S A DEMON! Fucken all the censoring. Literally the screen is black and white fade. I can't believe it either, mostly because I can't see it. Let's go to mars? Dicktubes. Bored. OH SHIT. HA-SHINNNNNNNNNNN! AHH I get it.
Review: Listen I want to say that this will be shit, but I got to see a man fight a bear in a cage match, and despite the going to Mars to fight advanced cockroaches means that's likely not to be a trend – I still can't say anything bad about this based on the first episode.
Date Added: 09/28/14
+++++++++++++++++++++++++++++++++++++++++++++++
Name: Tribe Cool Crew (Sunrise)
Subtitle: The "No it's not Jet Set Radio the anime, yes I am sorry it's not." anime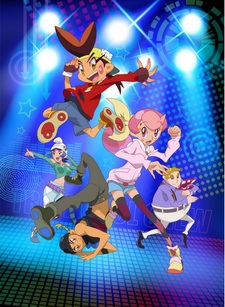 Initial Thoughts: show
Summary: Listen boy, that's either a giant bow or bunny ears, wait it's his hair. ACTION CITY MAN. Fucken parkour the anime here. OH NO. THE CG J-DUBSTEP is here. Please no. Creep. With a name like poppin I was not expecting a burger joint. Ugh kid, Jey's gay. GROOVIN TO THE BEAT. Bitch fuck off. DANCE DANCE DANCE. Gotcha! No he's got you emotionally.
Review: Man you know what I want now? I just want sweet parkour and fights the anime. I mean that was clearly the best part of this show, and I doubt it will be the main focus. Listen I know Assassin's Creed made parkour not as cool by having a story so far up it's ass – but imagine an anime with fighting and sweet parkour instead of oh we can just superman this shit.
Date Added: 09/30/14
+++++++++++++++++++++++++++++++++++++++++++++++
Name: Trinity Seven: 7-nin no Mahoutsukai (Seven Arcs)
Subtitle: The "Trinity's a cool word – yeah but we need 7 haremettes." anime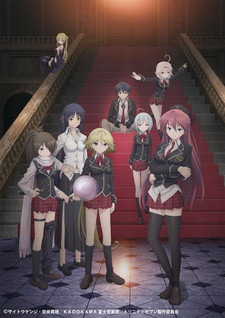 Initial Thoughts: show
Summary: You already did the character shots… AWAKEN. If it was black then uhh how is it giving off light – okay this just got kinda creepy. Did you just call her a cracker. That is in no way obvious. WELCOME TO THE REAL WORLD. Dark. Erase his memories, you said the wrong thing. Huh? Demon lord? LET ME DEFINE WHAT TRINITY MEANS. Bullshit explanations. That's a lie.
Review: I think the best part of this is when he shows up at the principals office, and despite 1 of these '7' being in the room and a fucken teacher, he basically says to outright make this his pawns (pawns sexually was implied). Because anime doesn't care anymore. It wanted a vague thing to propel plot – okay random space time rift and super mage powers, wants some harem butts – fine he is a badass with magic despite totally not being one, want a tsundere – here have a teacher. Want a harem – well good show son getting this 7 on your dick is sure to get you knowledge of your lost cousin/love interest, hey even one of them looks like her and she's naked. Honestly this is a crippling insight into how much anime has just given up on trying anymore.
Date Added: 10/08/14
+++++++++++++++++++++++++++++++++++++++++++++++
Name: Ushinawareta Mirai wo Motomete (Feel)
Subtitle: The "Maybe I shouldn't trust animes with Death by Bus." anime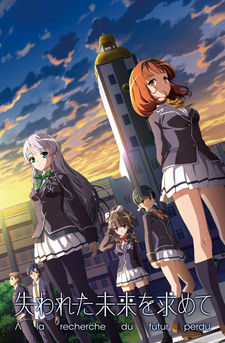 Initial Thoughts: show
Summary: French genetic engineering. Shit don't tell me he has ALS. Cake whore. SOMETHING'S HAPPENING. Blackmail. Astronomy club maintaining order, because it's not like they have shit to do during school hours…. IT'S THE TESSERACT! Ow you can tell the cg now. WHOA! Dude you can't fucken do that. Quick sucky sucky? Pout monster. Happy, and back to pouting. Wait do they straight kill her? Huh? And another random naked girl.
Review: Honestly this is pure anachronism stew. This anime has no idea what it wants to be, and is hoping it can be Haruhi enough while also throwing in random what the fuck ever just hoping that one of the ideas will catch on with a viewer. I mean Astronomy club, but also disiplinary with leader who blows teachers and has a tesseract, a love triangle that – wait wasn't she hit by a bus, oh yeah but we reset and this time added a naked loli. Honestly the only thing I'd like to hear back from (because I will not be watching) is that the clone opening part indicates that the anime is actually going all Dr. Venture with it's characters, and the whole anime is a series of testing.
Date Added: 10/05/14
+++++++++++++++++++++++++++++++++++++++++++++++
Name: World Trigger (Toei Animation)
Subtitle: The "Maybe they should have built the wall – around where the things appear" anime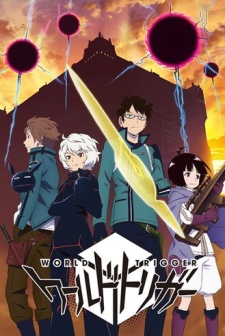 Initial Thoughts: show
Summary: CHANGE THE NEW WORLD. They might not be neighbors and could be lizards. Fucken Wall Maria. Whoa harsh. Well I quit. You are super paranoid about this. DEATH STARE. Eat shit. TAKE IT. Oh so he's Border, so you get a suit. % of surprised he's an alien: 0.
Review: Listen the reason we liked Attack of Titan was because it was dark as hell, and the enemies were these goofy looking mother-eaters (yeah I made that joke) that conversely just fucken ate people. You give us a lizard thing and a kid who's an alien but also fighting aliens and expect us to not get bored because that story's been done so many times – well ya thought wrong.
Date Added: 10/05/14
+++++++++++++++++++++++++++++++++++++++++++++++
Name: Yowamushi Pedal: Grande Road (Toho Company)
Subtitle: The "Fucken biking animes" anime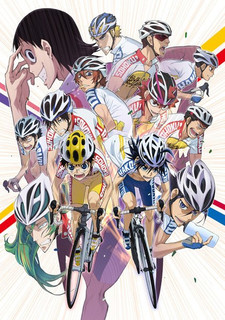 Initial Thoughts: show
Summary: ABS! All the pulling. Way too many phases. He does not care. RISE! FUCKEN ALL THE ZOMBIES. What a dick. Way too much time to think. Cancel all plans, time for brute force. Pray/play? Exploding body. SHIT. Whoa. Yeah you still won't win.
Review: Listen I realize all of like 3 people agree on this, but where normal sports shows bore me, things like this and Baby Steps get me amped, so I'm glad this is back.
Date Added: 10/07/14
+++++++++++++++++++++++++++++++++++++++++++++++
Name: Yuuki Yuuna wa Yuusha de Aru (Studio Gokumi)
Subtitle: The "Admittedly she Touma's the problem instead of Legolas'ing it." anime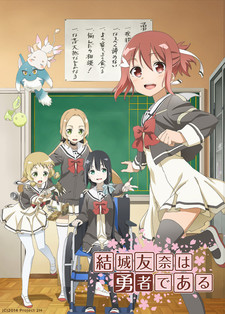 Initial Thoughts: show
Summary: You suck at puppets. God the single thing that's distinguishing her is wheelchair chick. Well it is actually html, so at least you didn't mess that up. Didn't this involve like gods and stuff? There it is. You are being attacked by a rainbow. Previously on Puella Magi Madoka. IT! SIGH.
Review: The premise gave me reason to be angry, then the anime happened and I was angry for an entirely different reason. Because if there is anything that I dislike more than Puella, it's Puella knock offs.
Date Added: 10/20/14
===============================================
FINAL THOUGHTS:
I am truly sad that I won't be getting a sweet Ghibli anime, but I've got Log Horizon and Yowamushi Pedal to get amped about. Psycho Pass might be okay. Mushishi is back, and that's always a great thing. Cross Ange and Terra seem dumb but enjoyable in that dumbness. Ookami and Shigatsu will likely not be favorites, but it'll be sappy, and I suppose Amagi may fall there too. I'll be watching other things Nanatsu so stick to IFuckenHate.moe as there's about another 4 or so that I'll be watching to see if they get good (Really hoping Parasyte)