Guys it's a good time to be in anime, because we now have Kill la Kill and Space Dandy.
Guys it's an awful time to be in anime reviewing, because there's a lot of shit that's not Kill la Kill and Space Dandy.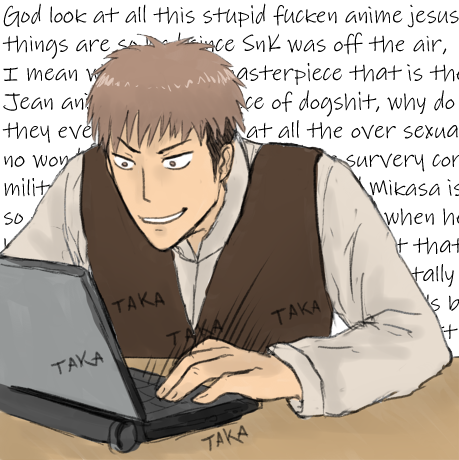 So before we get started let's clear the air. 527. Yes as time goes on that number continues to grow. Don't worry though it'll never reach 1000, because I'll kill myself long before than. And by kill myself I mean I'll be murdered, by Japan, with alcohol – that I drank.
If you're wondering what the hell I really have to complain about since I am currently between two titans of shows allow me to explain. See I most often watch more than of let's be nice to me and say 5 anime at a time (it's often 20) now some of that is sequels, or continuing series, but I invariably pick up about 5-15 new shows every season. This is done mostly to have a bank of things to watch – the variety tends to lessen the suck of a series. See I get 4 random pieces of shit, an occasional pretty good show, and then something I really really want to watch on Thursday (you fucken know weebs)
Yet looking around the bank of bullshit I've managed to pull up this season, and god is there nothing there. It might just be because of the aforementioned (I did mention them right?) shows that I feel nothing but it's likely blind apathy to the rest of the bunch. With that in mind let's commence the reviewing and alcoholism.
No real changes to the format this season. So like I'll be updating daily filling in new shows. I'll have a list at the bottom of shows not aired, and check back every couple of days to see what my opinion/ADHD summary is. (Note: Once again all images from MyAnimeList.net) Updates in Bold.
+++++++++++++++++++++++++++++++++++++++++++++++
Name: Buddy Complex (Sunrise)
Subtitle: The "http://www.youtube.com/watch?v=NXYMhClL4lU" anime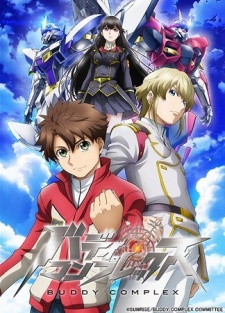 Initial Thoughts: show
Summary: Oh it's the Sunrise show, and oh boy it looks like they stopped trying to be original and just stole from Gundam some more. Like that is clearly a mech, why even have a cover. Oh no aliens, how will they disrupt school life by merely showing up and school still continues because somehow the entire medium is stuck in high-school. Wingman of the year over here. Wait it's Gargantia, expect he went backwords. Jesus. Man in that kids lifetime we get time traveling mechs. Well he is destroying the place, but he's not an old man having a seizure. Okay…? And the mech changed colors, and is repaired.
Review: Gundam with time travel. Seriously this is such a textbook generic anime that I wonder if someone went up to Sunrise and scolded them for the shit that was going on in Valvrape, and was like bullshit – and they went back to original recipe. Which I mean if you wanted dated shit that you've already seen and need mechs – go ahead. Go crazy, Go revel in the mockery that is your genre where just a bit below this post some guy tries to fuck his sister. Oh sure it's fine, you're in the mech series, it's just a generic anime, it's not at all contributing to the cancerous tumor that grows in my brain everytime I watch this drivel.
Fuck you.
Date Added: 01/05/14
+++++++++++++++++++++++++++++++++++++++++++++++
Name: Chuunibyou demo Koi ga Shitai! Ren (KyoAni)
Subtitle: The "MAKI MAKI MAKI MAKI (More jokes that like 2 people will get)" anime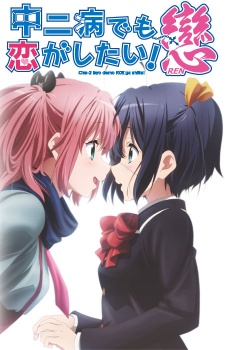 Initial Thoughts: show
Summary: Wait was that the same OP – okay it's not. Sith Eggs. AWAKEN AWAKEN. Then the plot intervenes. Are you now? AND I'M BLACK Y'ALL, I'M BLACK Y'ALL. Kill the antenna. DEATH! HAHAHA SUCK IT. HUH? Sharpie dick time. Well you can fix it as the older sister. Vanishment, wasn't it banishment? Shacking up. Vatican and Sixth sense are not the same. Okay.
Review: It's more Chuuni meaning that it's just another romcomdram from KyoAni that will never be as great as the memes it makes. Honestly the show isn't bad, and I did enjoy the last season, but it just lacks the something to make it better. Maybe it's the fact that though these people are going through serious issues it all feels fake, maybe it's a lack of fight scenes in pseudo-reality. Maybe and maybe the show is just not good enough.
Date Added: 01/10/14
+++++++++++++++++++++++++++++++++++++++++++++++
Name: D-Frag! (Brain's Base)
Subtitle: The Next season: The Animation'); DROP TABLE Anime;– anime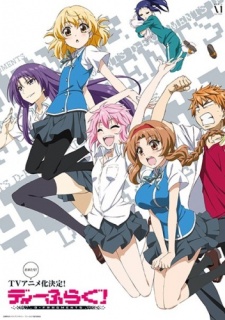 Initial Thoughts: show
Summary: I want this to be so bad so Lee doesn't keep saying DFrag. Tell me about the midget… How'd you get out of School Rumble? Wait game creation club, with 4 members, and all girls? How'd that happen – oh anime. FIRE! Delinquents – stopping fires. Waterboarded. SHIT THEY'RE EEVEE EVOLUTIONS. EARTH PUNCH. Shit totem pole. WHOA. NOPE. Then legit torture. Fake name do it. AHAHHA. MOE SUCKS! SHIT. Then it got kinda dark. Ehh she's no Kill la Kill. TOTEM POLE. GROSS. Suspension.
Review: DEFRAG. This is much like how I feel about Noukome. As a whole, as a series, as a piece of comedy anime it is flawed. It's simply not a good show, and in truth I could never recommend it to anyone. However aside from 'that pie' I laughed at a certain part of Noukome more than anything else combined. Noukome had those rare moments, and this has it as well. I suppose the point is – if you are like me and are willing to suffer through the generic awfulness, you'll be rewarded with some good comedy, but one that ultimately will not outweigh the generic awfulness.
Date Added: 01/10/14
+++++++++++++++++++++++++++++++++++++++++++++++
Name: Double Circle (Toshiba)
Subtitle: The "John Andrews – reviews French subtitled anime, because he cares." anime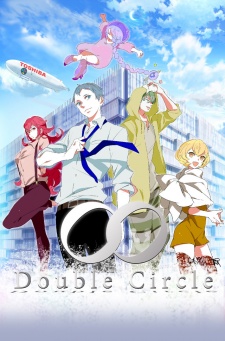 Initial Thoughts: show
Summary: Okay that's not English, but it's a short and who cares. So French. They say Ce' a lot. Why am  watching a short fron Japan in French? What. Leet hacking skills. AHHHHHHH I HATE THAT THERE ARE PARTS WHERE I KNOW WHAT'S GOING ON BASED ON THE JAPANESE SPOKEN. Gatchaman? Holy shit this is some bad sentai.
Review: So I watched an anime made by an Electronics company in a language I don't understand, with subtitles in a language I understand even less.
What am I doing with my life?
Date Added: 01/06/14
+++++++++++++++++++++++++++++++++++++++++++++++
Name: Gin no Saji 2nd Season (A-1 Steaksauce)
Subtitle: The "That time, the one where you realized cows had bras" anime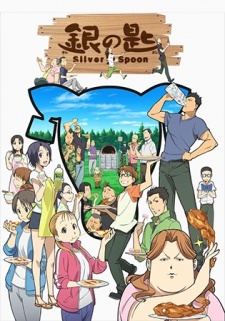 Initial Thoughts: show
Summary: Farmin' Brassiere. Nope they're getting weird about cows. Oh cow bra. Fucken french horse. Not me. DId they break up? Bitch. Dead relatives? Being weird. Mhmm profit. SHIT. You have fucked up now. Defeated.
Review: If you're looking for something which doesn't really go anywhere, doesn't really offend in any way, and provides a brief respite from the chaotic bullshit that is anime – then go with this. You can pick up the first rather easy, it's not like watching this is an ordeal. It's like angel food cake. There's a bit of taste, you feel a little better, but it's like eating air.
Date Added: 01/10/14
+++++++++++++++++++++++++++++++++++++++++++++++
Name: Go!Go!575 (C2C)
Subtitle: The "I hate anime. It really fucken sucks. I hate haiku too." anime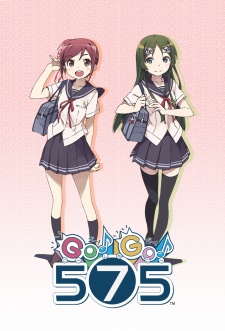 Initial Thoughts: show
Summary: Another lesbian show? Well at least this a short. Wild in your pants. It's a fucken bird. Yo that pancake banner changed my life. Oh it's a haiku. Time for some Gilbert Gottfried tsunami jokes. Yeah you're clothes are still soaked… And done.
Review: The original desc. mentioned Sega but I don't see it here, because if it is, why the fuck did they throw they're name onto the yuri show of the season that isn't even full blown yuri like the other one? Honestly if your purpose to watching anime is little anime girls kissing each other, even if this is a short you got better options.
Date Added: 01/14/14
+++++++++++++++++++++++++++++++++++++++++++++++
Name: Hamatora the Animation (Naz)
Subtitle: The "It's Time" anime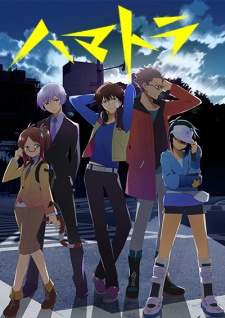 Initial Thoughts: show
Summary: Yeah, coins from  an atm, not really, isn't there a minimum balance? Did you just arrest America? Glove department, storing your KFC. Is that a real tail? Cafe Nowhere? Perfect. Aka your dad was a dick. Gross CG. KNOWLEDGE! Car-jitsu. MININUMUNUMNUMN UMNUMNUM Fucken Heroes. Then the 60's I make it rain burgers on those hos. NO. GEASS. PSYCHEDELIC. HAHAHAHAHAHA.
Review: Honestly all this does is remind me of K and Durarara sort of mashed together, and to be honest I really don't care for the collab. The problem with these sort of procedural detective oddjob animes is that – well they're never any good. I mean the only real one I can think of is Black Cat and Black Lagoon, and those certainly deviated from the formula.
Date Added: 01/10/14
+++++++++++++++++++++++++++++++++++++++++++++++
Name: Hoozuki no Reitetsu (Wit Studio)
Subtitle: The "Of course Hell-people like Australia, it provides them the best ideas." anime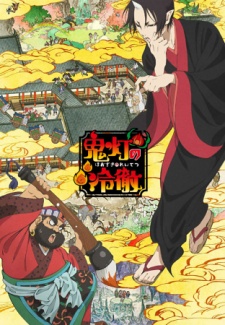 Initial Thoughts: show
Summary: POKEMON. Welcome to, welcome to, welcome to the hell. Peach boy. Lol animal torture hell. That bird. FIGHT ME. SPIKE BAT.Pheasants do suck. Drunken ogres lol. Goldeen plants? They're really going with the belly button thing. LOL Koala. Yo watch out that platypus is gonna kill you. Fucken all those fat pigeons. Look at that fat fuck. DAFUK. He won?
Review: While it does basically feel like it's ripped from an arc of DBZ or Yu Yu Hakusho, the anime itself is fairly interesting, but I feel like it's main fault is that it will wallow in the formula of the first episode, which is fine I guess. It isn't like you expected it to do something novel, but you still feel like it's just something to pass the time rather than enjoy. Things like Mushishi and Haibane are slow too, but there's an interest there that stays with you.
Date Added: 01/10/14
+++++++++++++++++++++++++++++++++++++++++++++++
Name: Inari, Konkon, Koi Iroha (Production IMS)
Subtitle: The "Form of water bucket!" anime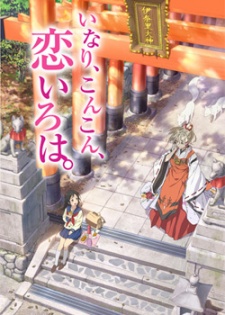 Initial Thoughts: show
Summary: Great another spirits shrine maiden anime. I DON'T CARE. Still don't care. Head rub. SHIT GHOST FOXES. That's a dog… Wait you changed bodies – that's not cool lady. SKETCHY. You're still you dipshit. Foxstation2 EAT IT. No extra wishes, just some super powers, because that doesn't break laws. I SEE U THERE BITCH.
Review: Really I just can't see the point of another spirit fox anime. I mean the only thing from this show that was intriguing was the pissed off brother being able to see the fox chick. The main characters are boring, the plotline and lol magic powers is just annoying, and it's not like the art or music are close to astounding. Move along.
Date Added: 01/17/14
+++++++++++++++++++++++++++++++++++++++++++++++
Name: Mahou Sensou (Madhouse)
Subtitle: The "I will admit there was a lot of magic, just not enough war." anime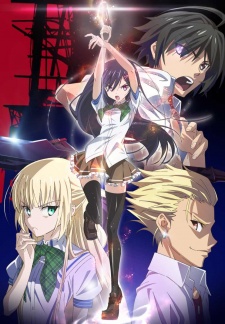 Initial Thoughts: show
Summary: Starting off strong, and ruined. Well the house is pretty mopey. MAGIC WAR, nope. SHOOT HIM! You missed, you suck at war. Too many Final Fantasy characters. Sharpen that sword. The power of MAGIC AIDS. Wait magic aids. Well yeah you're clearly crying. Ghost Trailers. That is a word. BEES. THE BEES. They're coming out his mouth, aww he lost is magic. Convenient white mage, wait what? Apparently magic is an easy disease to catch. OW. So that's not an attack I guess? Meanwhile in Tokyo-3. Or Dead Tokyo.
Review: They had a character who's magic power was a suitcase of Bees. He lost that power. Therefore there is not even an inkling of a reason to watch this show.
Date Added: 01/11/14
+++++++++++++++++++++++++++++++++++++++++++++++
Name: Maken-Ki! Two (Xebec)
Subtitle: The "PLOT" anime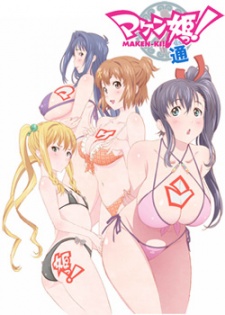 Initial Thoughts: show
Summary: And the auto-gen screenshot already makes me not want to watch this. Mhmm this anime has a lot of plot. Keep hitting him with doors. That's not fine, they destroyed school property, and are still late. So black slime stealing bras – that's how you begin your second entry to a story. DEDUCTIONS. Yeah what's the pattern. You can alphabet. Words fail. Lee's assumption is that every character is retarded – it's a sentiment I share. Dafuk. Then what. Helicopter dick hypnosis. He's just jerkin it in the woods. And he hadokened the school.
Review: PLOT!
Date Added: 01/17/14
+++++++++++++++++++++++++++++++++++++++++++++++
Name: Mikakunin de Shinkoukei aka Engaged to the Unidentified (Dogakobo)
Subtitle: The "BLUUUUUUUUUHHHHHH" anime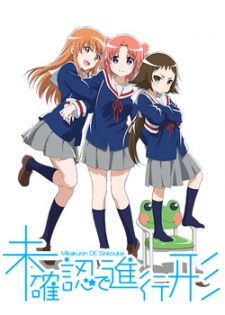 Initial Thoughts: show
Summary: Snow day! BLOOD! Then a Persona character emerged. Yhup. You can make cake in the mountains… And he saved you, cue beginning of BLEH. Seemed like a good idea at the time. Curry. Wuss, and water is not the best for you. Run little kid. And he'll say fiance, nailed it. EGGS. Just lay back and accept it.
Review: Honestly I'd be more inclined to recommend this if every time the guy speaks (which is admittedly rare) the girls reaction wasn't to be 'sploosh' It otherwise feels like just another romcomdram, and the loli is the cherry on the cake. As Lee described it – oh man what sort of crazy whacky adventures are they going to BLLUUUUUUHHHH,
Date Added: 01/10/14
+++++++++++++++++++++++++++++++++++++++++++++++
Name: Minna Atsumare! Falcom Gakuen (Dax Production)
Subtitle: The "Fairy Tail: Abridged" anime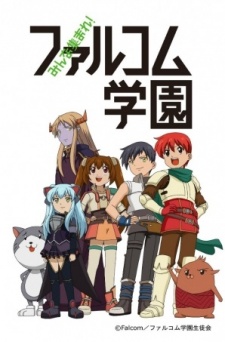 Initial Thoughts: show
Summary: You have like 2 minutes, stop the intro. That's true. Dafuk? So you stole from video games? And over.
Review: Well it was short.
Date Added: 01/18/14
+++++++++++++++++++++++++++++++++++++++++++++++
Name: Nisekoi (Shaft)
Subtitle: The "Shaft is dead to me, long live Trigger" anime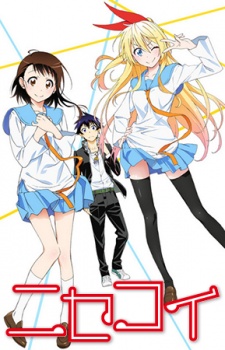 Initial Thoughts: show
Summary: How about we don't get married. CRAZY CHEF SHIT. Nice jump. Aww yeah. Why such a late intro? BITCH! Or monkey. Okay… Bored. Murdered. And I don't care. MEMORIES. Dafuk… HAHAHA well than took long enough. SHIT. Ulterior motives… Let me guess, ha like I actually had to guess. Smello if bullets.
Review: Seriously? What happened Shaft did you lose a bet? Honestly this is the final nail in the coffin of whether or not all Shaft shows can be good – Vampire Bund providing much of said coffin. This honestly is just another stupid romcom with pretty art. It has nothing else going for it, and it's also suffering from the 2 girls choice thing. It's certainly not the most offensively bad thing this season by a longshot, but god is this going to be boring and trite.
Date Added: 01/12/14
+++++++++++++++++++++++++++++++++++++++++++++++
Name: Nobunaga the Fool (Satelight)
Subtitle: The "The real fool is you, for watching" anime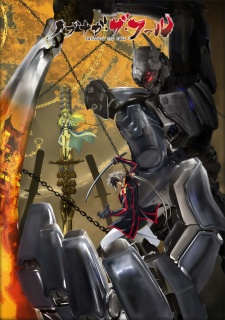 Initial Thoughts: show
Summary: How quaint I just watched Witch Craft Works and said burn the witch, and then the next anime burns a witch. Man I wish my god was a dragon. Actual monkey, because if so – nice. Dammit. Wait they got steampunk mechs. Man now I'm gonna feel more disappointed when this continues to suck. Eat cannons. I can't. Da Vinci and King Arthur were like cen- you know what fuck it. Japan stop. just stop. look at what you are doing and stop. War, what is it good for? Really? War never changes. Omg who cares about you guys.
Review: Anachronism stew doesn't even begin to scratch the surface of the bullshit iceberg that this is fucken pushing. This is literally history fanwank for retards who don't actually like history. Honestly if your anime isn't about Da Vinci – don't call a character Da Vinci, and then don't throw him with a bunch of other history's greatest hits and expect a coherent and high quality anime story to somehow spring forth. I do have to marvel at what I assume must be the mountain of cocaine or self delusion the writers for this show have to have.
Date Added: 01/06/14
+++++++++++++++++++++++++++++++++++++++++++++++
Name: Nobunagun (Bridge)
Subtitle: The "I bet the man who made the Portmanteau of Nobunaga and gun thought he was clever" anime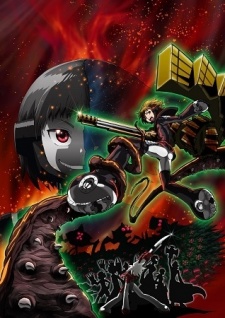 Initial Thoughts: show
Summary: He is not having this shit. Good idea the gun, aww he got stabbed. Get dat booty, Starts off with Nobunaga, and then high school.BLOOD! Release the Kraken, oh great a secret society. Really. Yo what's wrong with eating local food when traveling? Okay she is a nerd – shit it's fighting an angel, get the evas. It's a giant crab. Oh so you're the reincarnation of Nobunaga, and there's a guy who's Jack the Ripper – just fucken great. Jets would not be that low, there's no need. Gandhi and Newton? FUCK ANIME. Gross. Well at least it's the right amount of ammo.
Review: Honestly Nobunaga must be rolling in his grave fast enough to drill under the Pacific this season. Again as I mention there is really no need whatsoever for this anime to have to drag important historical figures through their shit show, and yet they persist. Look forward to a much longer rant about this show and others in a future Nippon-sempai article on Nerdfit, because goddamn am I fed up with this shit.
Date Added: 01/07/14
+++++++++++++++++++++++++++++++++++++++++++++++
Name: Noragami (Bones)
Subtitle: The "Yeah high school and fighting spirits – woo" anime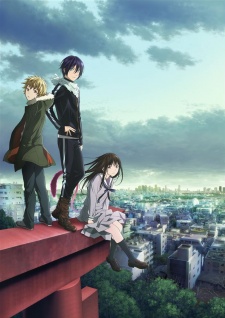 Initial Thoughts: show
Summary: STUDY STUDY STUDY. Whoa. BLOOD! MAGIC! Facebook followers do not make you a god.You downloaded god? She dead. Man there's a lot bug hitting in anime. WHAT. So wannabee gods eh?  Btw I can see your soul. Bored.
Review: I forgot this anime. So I read my summary, nothing. I read the description from MAL, nothing. I went to go add the image, and I couldn't remember which one it was. I finally found it and looked at the image, couldn't remember anything. So I went back and rewatched it. I then sat down to right the summary, nothing. Seriously I mean things are going on, and it's doing stuff – but god is it forgettably dull. I mean this might have some potential, but it was so disinteresting I could hardly recommend it.
Date Added: 01/06/14
+++++++++++++++++++++++++++++++++++++++++++++++
Name: Nourin (Silver Link)
Subtitle: The "Farm Animes w/o Idols: 1, Farm Anime w/ Idols: Kill me." anime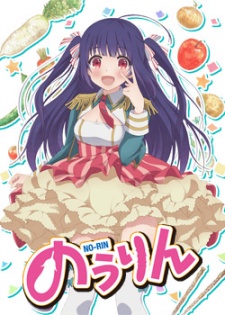 Initial Thoughts: show
Summary: Then out of nowhere, armbar from Sekai Ichiban. GROSS. Then geometry. Gross boyfriend. Then he gets murdered. URBAN FARMING. That cow is causing some shit. Super saiyan bull fighter – then he turned into pixels. You choose to get naked really easily. Literally nothing is good about her. Here comes the boobs. Dancing teacher, you need to be fired. GOTT IS DEAD. Creepy as shit. Your veggies are dicks. FATALITY – TESTICLES. THEN SPLOOSH. Wow. Bi-polar.
Review: Seriously there are two farming animes this season, and this is the one with idols. You know what we don't fucken need? IDOLS. Seriously stop it. Please stop it. For the love of all that is holy, and good, and pure in the world – just stop it. FUCKEN STOP IT.
Date Added: 01/11/14
+++++++++++++++++++++++++++++++++++++++++++++++
Name: Onee-chan ga Kita (C2C)
Subtitle: The "Seriously this country needs a therapist" anime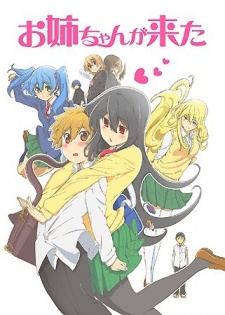 Initial Thoughts: show
Summary: Of course. CAME! Huh… Research? OF COURSE. THEN IT GOT CREEPY.
Review: [Another scathing post about sister fucking animes]
Date Added: 01/10/14
+++++++++++++++++++++++++++++++++++++++++++++++
Name: Pupa (Studio DEEN)
Subtitle: The "She didn't really stay in the pupa stage long to be honest." anime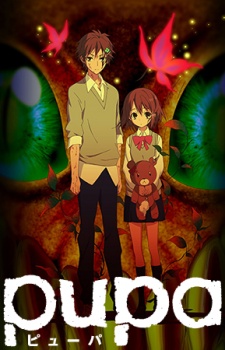 Initial Thoughts: show
Summary: That guy has a badass scar, and then a hair clip. GO HOME. JESUS. BLOOD! Then aliens. NOPE. BLOOD. AND THE BLACK CENSORS. Well you're a demon.
Review: Well this and Strange+ can join the list of animes that are shorts that shouldn't be. Honestly why are there like 5 idol animes and not full episodes of this? Is it because Japan wants to fuck little girls – that's it isn't it. Goddammit.
Date Added: 01/11/14
+++++++++++++++++++++++++++++++++++++++++++++++
Name: Pupipo! (AIC Plus+)
Subtitle: The "The real question is which ver is he? Brawl, Melee, or Original?" anime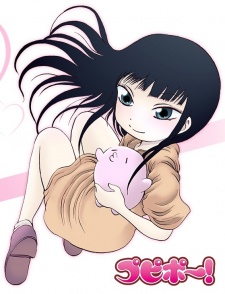 Initial Thoughts: show
Summary: End of Oblivion, nice album title. Yo what's with the gray dbags? BURN THE WITCH! I ALSO CAN'T SEE GHOSTS, I CAN'T SEE ANYTHING. Don't lose your head. Kirby? Is that fucken Kirby?
Review: Like I was kind of okay with this series until Kirby showed up. Admittedly I can see why something like Tamako Market where the bird made it better. I just feel like rather than a story about friendship and ghosts this is going to be about a stupid puff ball I don't care about.
Date Added: 01/05/14
+++++++++++++++++++++++++++++++++++++++++++++++
Name: Robot Girls Z (Toei Animation)
Subtitle: The "And thus anime began to moe anime other animes, and the lord said – peace out." anime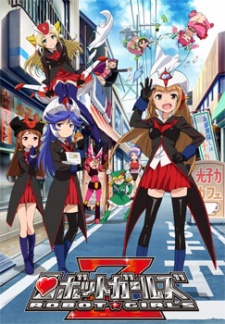 Initial Thoughts: show
Summary: Then shitty Powerpuff Girls. YO THAT KID'S A DICK. I don't care. You can't do that.. that's like super racist. SOMEONE MENTION THAT THERE'S SOMETHING WRONG THERE. h it's a man and a woman half – so it's just bigotry. Is that meant to be a mech spirit…….. Mazinger Z…. Yo you have heat beam eye blast. Then she killed a lot of people. DR. HELL. Then they all get defeated. Shitty magneto. Then it threw in a suicide joke. GREAT FISHING. Whut. Then another new anime with lesbian rape…
Review: Mazinger Z didn't deserve this. It just didn't. If rape was actually a crime in Japan I would accuse the writers and producers of this show for egregiously committing it. That's what this is. Not a stupid lol-megaman villain parody. Not a combo mech-mahou shoujo anime. Not just another moe-blob piece of shit. This anime is a crime.
Date Added: 01/15/14
+++++++++++++++++++++++++++++++++++++++++++++++
Name: Saikin, Imouto no Yousu ga Chotto Okashiinda ga – aka ImoCho – aka Another Shitty Sister LN Adaptation (Project No.9)
Subtitle: The "If Space Dandy and Kill la Kill were not things – this may have made me stop watching anime altogether." anime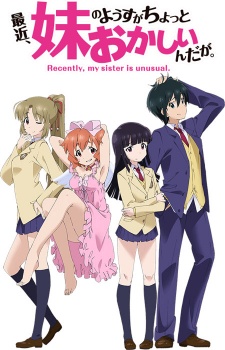 Initial Thoughts: show
Summary: Even HorribleSubs knows this is shit. You don't just wake up and have a sister. Holy shit he's the silver dollar flapjacks guy. This fucken guy. WHY Would you want a stepsister? OMG Japan – stop trying to fuck your sister. THAT IS NOT SOMETHING YOU LEARN IN SCHOOL. You really can't faint like that, you'll fricken die. Okay. This is the ghost dere one. Anime is the worst. Is that it a chastity belt? Why are you naked. Death by angel. No please. To all of this. Ghost rape. WHAT THE FUCK. And lesbian rape. Nope we're done. Not even finishing it.
Review: It's been almost a year since the last time where I gave up on the episode past the 5 minute mark – but holy fuck no. This is literally awful in every sense, because it says it's an anime – then it does shit like it did, with massive censors because it wants Japanese dickless idiots to buy it because they want to fuck their sister. Like why is this okay? Why are they're stories about this – we don't let rednecks write plots to tv shows about sister fucking, so why does Japan let that happen? Like if someone sees you watching this they're not going to think that your a good person, hell even porn or hentai they'll just think your whacking it – you watch this and they think you're a fucken pedophile, because spoiler alert if you start watching this series – you fucken are.
Date Added: 01/05/14
+++++++++++++++++++++++++++++++++++++++++++++++
Name: Saki: Zenhoku-hen – aka The Nationals (Studio Gokumi)
Subtitle: The "Thanks for ruining a board game anime" anime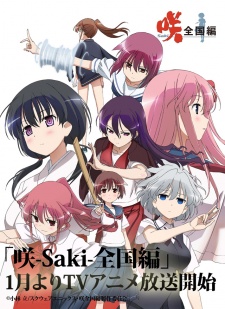 Initial Thoughts: show
Summary: Man I don't even know these people, then again I gave up on this show hard. I don't care. RACISM! HOLY SHIT A CHARACTER FROM THE ORIGINAL SHOW. Wait your over 40, oh she lied. PPPPPPHHHHHHHHHHHHHHHHHBBBBBBBBBBBBBBBTTTTTTTTTTTTTT. Like I wish I could root for this character who likes tacos – but she's a loli. And steam censors because perverts. OMG JUST OPEN YOUR EYE, THIS SHIT IS DUMB. OMG WHO CARES. NO THAT WAS MEANT TO BE THE END. KILL ME, Oh thank god it's over.
Review: When your anime spend 18 of it's 23 minute runtime introducing more and more loli characters, you might want to reconsider your life choices. Maybe get away from the anime industry – perhaps take up ice-fishing? Let the peace and quiet change your outlook on life. Maybe you'll realize you made some large mistakes, maybe you find yourself and fill the empty hole in your life that you were previously filling with made up little girls. Maybe you get disgusted with yourself and decide to crash your Nissan into the lake and drown in freezing cold water.
Date Added: 01/06/14
+++++++++++++++++++++++++++++++++++++++++++++++
Name: Sakura Trick (Studio DEEN)
Subtitle: The "Hey should we establish a caring relationship fir- NO STRAIGHT TO KISSING" anime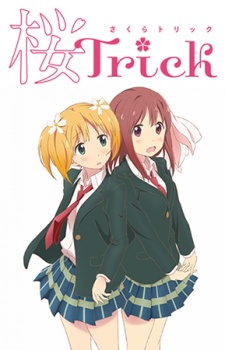 Initial Thoughts: show
Summary: Bored. Then we get erased. Well they went straight to making out. SHI- I'm actually a dude. Beauty is not drill curls. Uhh did you fire the coloring guy? At least they noticed. Time for a sabbatical. Then excuse to make out. I really don't care. Then they just made it weird. Like damn. Yo, what the fuck. Then kiss. Then marriage is proposed. Please fall. DEFYING PHYSICS. Face buster.
Review: The purpose of this anime is to provide Sankaku Complex with girls making out gifs. There is no content, plot, or story to watch here – and SanCom will honor it's god-given duty to just give you all those gifs for free.
Date Added: 01/11/14
+++++++++++++++++++++++++++++++++++++++++++++++
Name: Seitokai Yakuindomo * – Where the * means Butthole (GoHands)
Subtitle: The "Honestly this series would be a lot darker if we saw these people 5 years out doing this shit." anime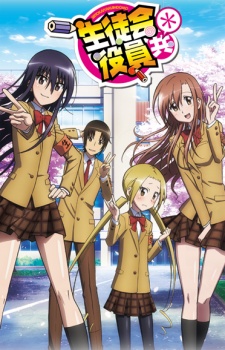 Initial Thoughts: show
Summary: FUCKEN Engrish, Nabeshin. What? Is this season just porn? CGGGGGGGGGGG! And fourth wall bullshit. Was that a dildo? What. And horrible cg from a dog. Hahaha. Stop with the joke countdowns….And this shit. lol. Time to cock block. WHAT IN THE FUCK. WHAT. Stop it. Hurricane raw man to cross arm breaker.
Review: And then the series about dirty jokes continues. I mean again this isn't something good. I wouldn't recommend it. If you need a series surrounded with dirty jokes, then yes this is your best option. But fuck it. Hehe – butt fuck it.
Date Added: 01/05/14
+++++++++++++++++++++++++++++++++++++++++++++++
Name: Sekai Seifuku: Bouryaku no Zvezda (A-1 Steaksauce)
Subtitle: The "Lord Il Palazzo would kill all of you" anime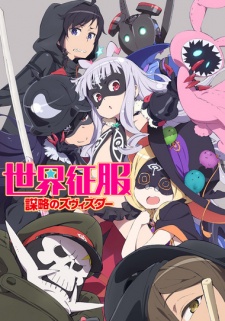 Initial Thoughts: show
Summary: Well yeah if we had world conquest this anime wouldn't exist.  MARTIAL LAW. And I don't care because it's a loli. Kill that bitch. OMG I DON'T CARE. JUST DIE. JUST DIE. I DON'T CARE. PLEASE JUST EXPLODE. OMG I DON'T CARE. Yeah you won't succeed there. Spoiler alert. I DON'T CARE..DEAD. Yo that guy is pretty cool. Tanks are powerless to cute things. I JUST DON'T CARE. Ha because Lincoln got shot.
Review: I. Just. Don't. Care.
Date Added: 01/12/14
+++++++++++++++++++++++++++++++++++++++++++++++
Name: SoniAni: Super Sonico the Animation (White Fox)
Subtitle: The "I liked the band name before the subs changed it" anime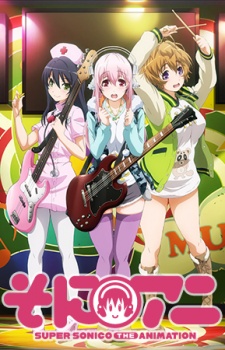 Initial Thoughts: show
Summary: Oh great, here it goes. You can't sleep in cans that big. That's a lot of cats lady. Jesus kid. Well at least college is better than high school. It's college – they don't track lateness. Her jacket has a tail… Then stupid model with no idea how to hold a DS. Dirty man.. Nope it's a string bikini. Murdered. Dafuk? It's glistening. Band? Jeez girl you got way too much going on. Then cg.
Review: Like I didn't hate it as much as I thought I would so that's good? I guess? I mean it's pretty much the most vanilla of vanilla in terms of a show, and you can tell it's not really going to go – pretty much anywhere. So as an anime it's basically a failure, yet from what I've been told and by SanCom she's basically near Miku levels of fandom, so it'll be a commercial success. So yeah. Stuff.
Date Added: 01/07/14
+++++++++++++++++++++++++++++++++++++++++++++++
Name: Space Dandy (Bones)
Subtitle: The "SPAAAAAAAAAAAAAAAAAAAAACE" anime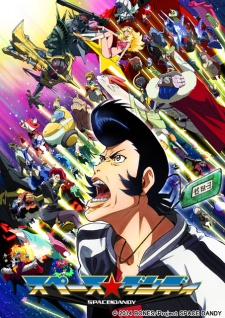 Initial Thoughts: show
Summary: YES. He's a dandy guy in space – well at least it's what it says on the tin. Sadly the intro did not meet expectations. BOOBIES. So he's an ass man. Yeah gotta stop breaking the 4th wall to get to the plot. BOOBS! Gilgamesh Tequila? Lolwut. OKAY. YOU MANIAC. YOU BLEW IT ALL UP. MNUNINUMNIMNM. 7Deep. Then warp dubstep. Autotuned lol. AHAHAHHA. Wait how are you alive? Nice. Good point, my bad. SHIT YOU CAN'T END THERE.
Review: I will admit, for a first episode – this didn't tickle all the right buttons. I mean yes the show is good, and I certainly will enjoy it, but it didn't get me as hype as I thought it would. To be fair the hype train was going pretty fast. I can say with certainty though that this is the best show of this season (without even watching the rest)
Date Added: 01/06/14
+++++++++++++++++++++++++++++++++++++++++++++++
Name: Strange+ (Seven)
Subtitle: The "Please continue to be an anime about butts" anime
Initial Thoughts: show
Summary: Butt slingshot is the preview image. What was that – oh the 90's Nice. BUTTS. And stuck. And there's the butt slingshot – HAHAHA HE PUT GUNPOWDER IN IT. Dammit it's just a short.
Review: This anime has a butt slingshot. It's singular fault is that it was a short, and I wanted it to go on for a full 22 minutes.
Date Added: 01/10/14
+++++++++++++++++++++++++++++++++++++++++++++++
Name: Sugar Soldier (TBD)
Subtitle: The "Please continue to be an anime about butts" anime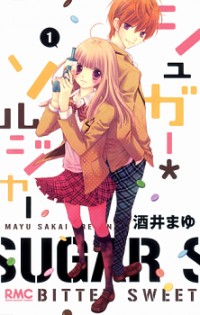 Initial Thoughts: show
Summary: KAWAII. Especially inside.. God it's like a shitty romance – condensed. Bitch what up.
Review: It was contrived, it was derivative, it was generic, it was – short. I LOVED IT.
Date Added: 01/26/14
+++++++++++++++++++++++++++++++++++++++++++++++
Name: Toaru Hikuushi e no Koiuta – aka The Pilot's Love Story (TMS Entertainment)
Subtitle: The "Apparently floating islands is where your steampunk airships breaks my sense of reality." anime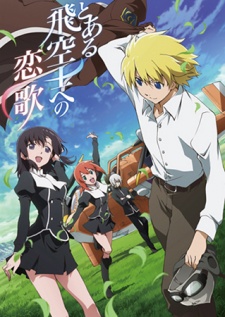 Initial Thoughts: show
Summary: Okay your plane tech is all over the goddamn place. I was okay with this until they tried to make me believe that the landmass has a propeller. Oh it's like right there. Yeah if that fell…. LIKE I GIVE A FUCK. What are you looking at dbag? That's not a normal reaction you know… Yeah you'd get wet from the clouds. I'll come back, and then he never did.
Review: Nailed it on the poor man's Last Exile – sorry but they had better ship designs. The problem here is that this seems like it's going to be a romance thing, and have some sweat dogfights, but much like Last Exile I suspect a rather thin forgettable plot, and an anime that while good is lacking that certain omph to make it great.
Date Added: 01/07/14
+++++++++++++++++++++++++++++++++++++++++++++++
Name: Tonari no Seki-kun (Shin-Ei Animation)
Subtitle: The "I wish to buy all the erasers, for reasons" anime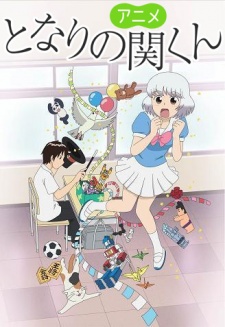 Initial Thoughts: show
Summary: You're doing quite a lot of shit during class. DOMINO! Shit he's getting creative. Lolwut. Shit son. YES, this music is perfect. BITCH. Chemistry drums.
Review: I mean it's at least an amusing short, but then you could better spend your time by going on Youtube and looking up Rube Goldberg things.
Date Added: 01/06/14
+++++++++++++++++++++++++++++++++++++++++++++++
Name: Wake Up, Girls! (Ordet/Tatsunoko Productions)
Subtitle: The "Wake Up" anime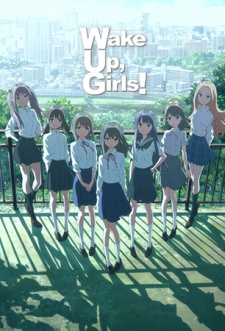 Initial Thoughts: show
Summary: Which one of these lovely ladies will – oh fuck it you know the rest. TALKING FACE PIXELS. Then Citizen Kane. God nothing has even happened to comment on. Well at least we know her gender. Bored, Shit she got out of DMC. Hey I'm trying to have some dinner, tell them to shut it. And then my Ouya/Plex said it couldn't play the video.
Review: This anime brought me the happiest moment all season, when the Ouya realized that the file I had was incomplete and quit playing. It gave me the reason, it gave me the excuse, it gave me freedom.
Date Added: 01/11/14
+++++++++++++++++++++++++++++++++++++++++++++++
Name: Witch Craft Works (J.C. Staff)
Subtitle: The "Parody Microsoft Works Joke – Circa 1995" anime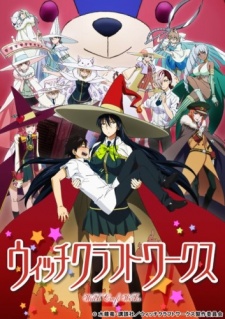 Initial Thoughts: show
Summary: Of course she's a classmate, because stories are in capable of having someone deal with our main character not from the same class/club. Crushed by lesbian butts. Holy shit that's rough. THANKS OBAMA. End of line lol. Yeah he dead. Mecha rabbits – nope still bored. Goddamit. Princess bitch. A long hair fetish is fine. THAT WAS THE MOST PREGNANT PAUSE EVER. MASTER PRINCESS! Phoenix hotdog? SHIT SHE MADE A CONTRACT WITH KYUBEY. BLOOD. She's just getting warmed up. Dafuk. Burn the witches.
Review: I was mildly okay with this – by which I do not recommend or say it was good or that I liked it – but it didn't anger me. Than they lined up 5 witches at the end and I got angry, not because I felt like they were ruining the anime – I long gave up a chance about caring for the anime. Not I got angry because they weren't ruining an anime, they were ruining a medium, a genre of art – wasted.
Date Added: 01/06/14
+++++++++++++++++++++++++++++++++++++++++++++++
Name: Wizard Barristers: Benmashi Cecil (ARMS)
Subtitle: The "I find the defendant to weigh as much as a duck, burn them!" anime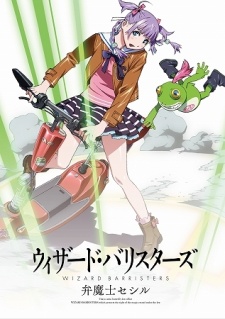 Initial Thoughts: show
Summary: She's a cop, cops would not like wizards. Seriously choppers and planes DO NOT need to be that low. Well that's just a fuckton of collateral damage. Okay? Lol magic court. Well at least there's no death row… Enter protagonists not as cool as the other people. Nope I don't care for you. Late and a ticket, yeah good first day. Suddenly dragons. NOPE. Well that's pretty much probable cause. Uhh yeah? Duh. Well that's just cynical.. I do hope he's in on it. SOCIAL JUSTICE. HI MOM. SPLOSION. YO THAT WAS FAST TO KNIFE A CHICK'S FACE. Then it became a mech anime…. Then she gets arrested and shows over.
Review: Between the art (which I have to believe is Mezzo Forte character design) and the story – this feels like a 90's anime that's somehow coming out in the year 2014. Now while that does do a lot of nice things such as feeling fresh and non-genricopied, it suffers the same drawbacks as 90's anime in that while it might be good, it's just overall something you can watch, and not something you SHOULD watch. The problem I have here is that I felt just the same from Psycho-Pass a few seasons past, and while that was by no stretch a bad anime – it's wasn't Witch Hunter Robin, or Ghost in the Shell, or other animes of that that type and time that stand the test of time.
Maybe Wizbar can do that, honestly I hope it does. But I'm too far gone to ignore the cynic in me.
Date Added: 01/13/14
+++++++++++++++++++++++++++++++++++++++++++++++
Name: Youkai Watch (Oriental Light and Magic)
Subtitle: The "GHOST POKEMON ~BOO" anime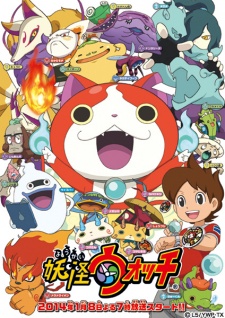 Initial Thoughts: show
Summary: Cheap pokeballs. Well that's terrifying. The guy singing OP is way too into this. Oh look a Pokedex. Then a ghost raped a kid. So you're evil. Kid run faster. This thing is coming on way too strong. Not having your shit. DOMESTIC ABUSE. GOT YOU SOUL. No it's Muk. Ghosts are dicks. FUCK NOT THE SPOOKY DIMENSION. Spookypedia. Dead. That is a lot of trucks. Heaven coin for ghosts. THEN TRUCK.
Review: It's just another kids anime, featuring things that are downright creepy to be in a kids anime.
Date Added: 01/17/14
+++++++++++++++++++++++++++++++++++++++++++++++
Name: Z/X IGNITION (Pony Canyon)
Subtitle: The "Zillions of Enemies, foiled by making them into a card-game" anime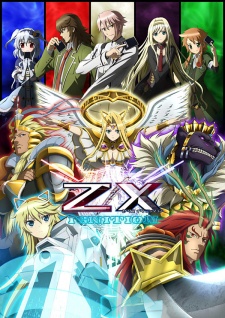 Initial Thoughts: show
Summary: The DARKNESS. And Rahxephon. Or it's Shin Megami Tensei. Zillions or enemy X. Nope it's SMT with lolis on dragons. UUUUUUUUUUUUUUUUUUUUUUUUUUUUUUUH. Like what happened to the zillions of enemies. Red World? Well they have an army.Well we don't know. So is that America, nope China, or Sparta. WHY WEREN'T THE IDOLS DESTROYED BY THE ZILLIONS OF ENEMIES. Resist, you guys seem to have it pretty much solved. BLOOD.
Review: Honestly take SMT, add some Fate/Stay Night, throw in some lolis – and proceed to have a confusing, out-of-place, bullshit storyline, and you too can make this anime. You can't have a flash back to several days ago halfway through the first episode, and also you can't just say that earth was destroyed by Zillions of Enemies, and the move on as if life never stopped. I'm not saying this is confusing because it's difficult, it's just bad. Add that to the above elements and if I wanted an SMT anime I already have a choice of 2, and a movie soon to be subbed.
Date Added: 01/11/14
===============================================
Final Thoughts: Go watch Space Dandy, Kill la Kill, and Wizard Barristers
If you are jonesing for some comedy outside that pick up Strange+ or D-Frag.
SYD, Gin no Saji, and Chuuni if you're doing the sequel thing.
And ImoCho if you are a rapist.
Everything else is mid-tier or shit-tier.
Carry on.
See you next season where the lack of Kill la Kill and prospect of Date a Live S2 makes me throw myself into a toaster bathtub wearing a FUCK ANIME shirt.