500 Animes. With the ending of the last season I have completed over 500 anime series – not specials, not movies, just regular 13-200 episodes series – an over 5 months of time watching anime, and all I have to show for it is a ball of hate, a terribly complex excel spreadsheet and a drinking problem.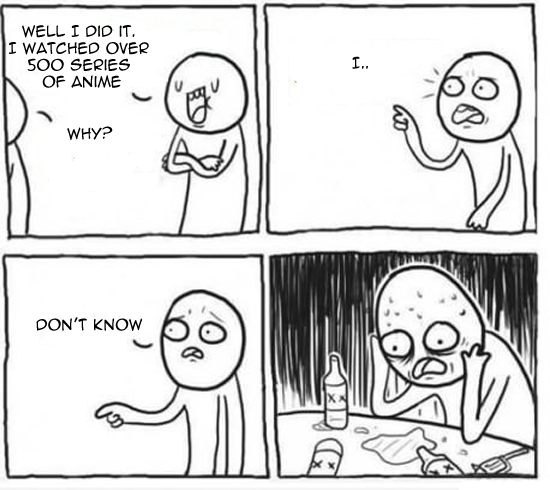 I just want you to realize why this is such a problem, see a couple years ago if someone asked if I watched anime I could be all nonchalant and be like yeah I've seen like 500 series. Sure it wasn't true, but considering the amount I'd seen it was in 200-400 range and that was enough to prove the point that I am in fact a 12m titan level faggot. However now I can't do that, because it will be real. I am in fact the douchebag who's spent all that time and watched over 500 series. I mean sure if that's all I did it'd make sense, but I still go out with friends, I read books, watch a lot of American tv, and yet here I stand.
Well fuck, here it goes again.
A couple changes to format this season. I'll of course be updating daily with whatever I manage to watch and write down in drunken stupors caused by anime. Before I always simply removed the initial thoughts after the anime was reviewed, but I've decided to keep them from now on, just behind a spoiler tag. I also have added the animation company after the title just for easy ref. As always I'll have a list at the bottom of shows not aired, and check back every couple of days to see what my opinion/ADHD summary is. (Note: Once again all images from MyAnimeList.net) Updates in Bold.
+++++++++++++++++++++++++++++++++++++++++++++++
Name: Blood Lab (Brains Base)
Subtitle: The "So begins our hero's quest for the snatch" anime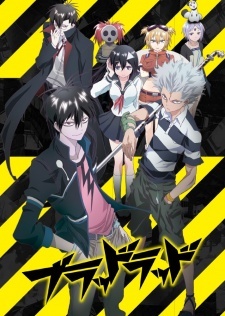 Initial Thoughts: show
Summary: I thought it sparkled. Lol demon world. We got dem titties for ya. KA-ME-HA-ME. Nailed it. Yeah he's not suspicious or after the girl at all. HA FF Jokes. I fight for my friends. Damn lol. And there's the plot. LIKE A BOSS. BYAH. What. SHIT DOG HE GOT THE FORCE. FUCKEN POP! BLOOD. AHAHAHAHAHAHAHA. And she's dead, brutal. And she's a ghost now. Air – up there. Research, research. WELL DUH. YES. Abuse. So bright. He said he was a mimic. CHUG CHUG CHUG.
Review: Okay this will not be better than some other shounen's currently airing (Mushibugyo, Titan) because this looks to be on par with Beelzebub in terms of comedy and action, meaning this will at least be refreshing to watch. I mean it won't be mind blowingly, but it won't be bland paste either.
Date Added: 07/10/13
+++++++++++++++++++++++++++++++++++++++++++++++
Name: Brothers Conflict (Brains Base)
Subtitle: The "BOYS. BOYS. BOYS. BOYS. BOYS. BOYS. BOYS. " anime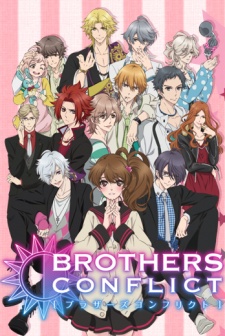 Initial Thoughts: show
Summary: Gay brocest. Lol visual novel storylines. WTF Why is there a talking animal.  Squirrel rage. Lol dat hug. PUNCH! Miroku, nope faggot. I'm more suprised at how a family can have that many sons… Just fainted at all the boys. Bored. Aka many dicks. And he's getting off on that. She's so hot for you. Twincest? Oh course it was a play.
Review: Told you she was gonna fuck those dudes. Seriously though they start of this step sister living with 13 dudes anime with the notion that there WILL be a love triangle. Meaning this anime knows exactly what it's doing and that is making this girl have her head spin so fast from all the dudes hitting on her that are by marriage related to her. My biggest gripe though, the squirrel and how she apparently is the only one who can hear it. I mean I guess 11 brothers all at that age defies logic already, so why not add a magical pet, but seriously anime why not make something and if it works in the plot add it wrather than adding fuckall because you.
Date Added: 07/08/13
+++++++++++++++++++++++++++++++++++++++++++++++
Name: Choujigen Game Neptune the Animation (David Production)
Subtitle: The "Who watches anime? NERDS, who should we offend? NERDS!" anime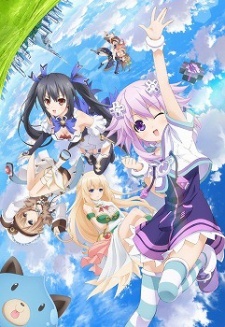 Initial Thoughts: show
Summary: You, me, and this neckline that just won't quit. What a collection of tits and bullshit. WUT. WHY. GIVE ME A FUCKEN REASON WHY THEY WOULD NEED TO TRANSFORM BACK TO LOLIS. ANIME I HATE YOU. NOPE. NOPE. NOPE. NOPE. NOPE. NOPE. NOPE. NOPE. NOPE. NOPE. NOPE. NOPE. NOPE. NOPE. NOPE. NOPE. NOPE. NOPE. NOPE. NOPE. FUCKEN QUITTING. Not even 10 seconds into the intro.
Review: Over the past 4 years of doing this reviews I've actually grown more tolerable to finish the first episode simply for the sake of reviewing. (Note: tolerable is spelled D-R-U-N-K in this situation) However anime once again found a way to attack me personally. See I come from an electronics/computer programming background – and simply the first 5 verses of the intro sent me into an aneurysm of rage, that was already running high when they took the well-endowed cast, and made them lolis for no real reason. So fuck you Japan, fuck you.
Date Added: 07/14/13
+++++++++++++++++++++++++++++++++++++++++++++++
Name: Danganronpa – The Animation (Lerche)
Subtitle: The "At least when Btooom stole this they made it better with splosions." anime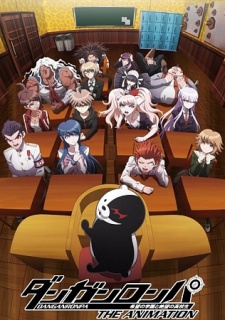 Initial Thoughts: show
Summary: Ok…….. Everybody confused? Nope disagree with your points about school, all lies. Welcome to Deadman Wonderland, what dammit wrong again.  Man I've seen Battle Royale, and I don't care. We're literally just playing the game of dead and when with this shit already. Shi- fight em, or get punched out like a wuss. Man I'd be cool if this bitch was evil too bad this anime has no stones. How about you super duper suck my dick. Bitch I own the cops. Shit. Lol totally fake, I can see the pixels. Ahhahaha. Bored.
Review: Man it's quite sad that I know this will be one of the better things this season, because it's just not good. First off if your anime is about murdering kids murdering to get out – HOW in the shit, do you not have the end of the show be a single scene of one of the jackassess murdering someone, or even a dead body. I mean honestly show some stones and get on with it. Seriously though the only, and only way this anime is interesting is to play the game of who's gonna die in this episode. Hell actually you should have a drinking game where you pick the 5 chars you think will live the longest and take a drink every time a death flag comes up, and finish a beer if he dies early.
Date Added: 07/06/13
+++++++++++++++++++++++++++++++++++++++++++++++
Name: Fantasista Doll (Hoods Entertainment)
Subtitle: The "Get over the doll fetish Japan" anime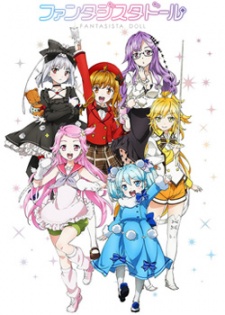 Initial Thoughts: show
Summary: Dammit why can't the show be horror rather than an inworld movie… I already know that you won't be nearly as good as Gen-ei so just stop. MTG-4-ever. Squished, nope dat Japanese molester. LIKE THAT WOULD WORK. HELP WE'RE STUCK IN THE WRONG Z-POSTION OF THE FRAME. SHIT IT ACTUALLY WAS MTG. FUCK THAT'S A LOT OF INFO. Gay. Wait don't you get her soul now? How convenient. GUILT TRIP. Lolwut. They're not slaves… Pretty contemptuous despite never being thanked… Who the fuck are you tuxedo mask? Why is that funny?
Review: The best part of this anime was the MTG references, so no. Anime you in fact do not get any points for bringing up that to offset the sheer amount of negatives in this series. Honestly this fails even in the category of "If you want to watch this kind of thing this season for whatever reason, and do not care for older anime for whatever reason." Because the Gen-ei anime is actually better, and something I could recommend (as a potential let's not fucken get carried away.) This? I wouldn't recommend this to a man stranded on an island with nothing else for entertainment. Better to talk to a volleyball.
Date Added: 07/10/13
+++++++++++++++++++++++++++++++++++++++++++++++
Name: Fate/kaleid liner Prisma Illya (Silver Link)
Subtitle: The "Fate/Stay Dead: Please" anime
Initial Thoughts: show
Summary: DEMON MOM. NO SUMMON BERSERKER TO RUN. Oh this encode is shit quality because no one cares about it. Were you even in Fate/Stay or is this a crossover with every other generic anime like this and I can't tell. Nope watching anime means you've failed as a parent. God this is dumb. WAIT WHEN THE FUCK DID THIS BECOME YU-GI-OH. Lol you both suck. No always marathon. AND BOOM. Nailed the landing. NOPE. YO FUCK YOU. I AM BECOME UNHAPPINESS. I am John's rage induced tumor. YES You'll feel better if you kill yourself. Go to sleep. BORRRIIINNNNNGGGG.
Review: This is not Carnival Phatasm, it's not even a proper Fate/Word series. No it's them simply trying to cash in on some of that sweet loli mahou shoujo money that's going around. I've been starting at this review for 10 minutes now trying to find the right words. Nothing. I'm out – anime's over, pack up the kids and go home. Until like Winter 2014 when we get more Little Witch Academia.
Date Added: 07/14/13
+++++++++++++++++++++++++++++++++++++++++++++++
Name: Free! (KyoAni)
Subtitle: The "Okay if you like wet guy chests WHO ARE UNDERAGE" anime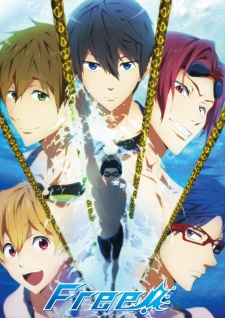 Initial Thoughts: show
Summary: Goddammit. Man for a thing filled with dudes you can really tell it's girls voices. Is the shirtlessness necessary even in the OP? Is he a giant? This is way too homo right now… Did you want something else? The fangirls are so wet right now. Bored. It's my dick, the sight is my dick. JESUS THE EYES. Well that's convenient. There's no pool. HAHAHA shirt scenes. What. Oh you're the sister.  And then he undressed… And then the other guy was naked. Wubstep. I wish the ending was the real anime and not what the current anime is. And then nope to that too.
Review: This anime has a special place in the black crucible that I use for a heart. Why? Because of my complete and total hatred for it. You see this was simply a commercial in Japan but the internet with it's infinite and stupid powers created so much buzz that it became a real series. Now I'm all for having fangirls be satiated, I mean we get a million boob animes there's no reason they can't have their dude chests, but here's the issue. This was spawned because clearly the internet demanded it. You know what's been demanded but not come about – HOW ABOUT THAT PANTY AND STOCKING OVA/2ND SEASON BECAUSE SURE AS FUCKEN SHIT THE INTERNET WANTED THAT. (I can only hope Trigger is building up to it, which dammit I wish Kill la Kill was this season)
Date Added: 07/04/13
+++++++++++++++++++++++++++++++++++++++++++++++
Name: Gatchaman Crowds (Tatsunoko Productions)
Subtitle: The "Gatcha – man" anime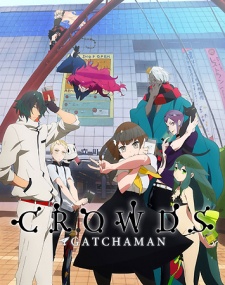 Initial Thoughts: show
Summary: GET THE FUCK UP. That's convenient. WEIRD. OK. Chick has got about all the screws still at the factory loose. Finish eating your lunch then.. GOTCHA. GOTCHA BACK! Then sexual assault, or Mortal Kombat? DAFUQ! That kinda is cheating… X GONNA GIVE IT TO YOU. Your interior decorator may have taken LSD. Okay kool. TAKEN DOWN. RIDDLES! SCISSORS! Yeah you fuck small animals with sticks.
Review: There are 2 reasons why this anime is watchable. 1. Because the heroine has a severe case of YOLOSWAGNOTGIVINAFUCK. And 2. There's some pretty colors all over the place. Almost all the others chars are bland – hell one is simply a floating pair of lace underwear (not literally, and dammit Japan because you make me need to specify that.) the story is generic, and the plot of mech suits fightin dem bad aliens doesn't come off as particularly interesting.
Date Added: 07/14/13
+++++++++++++++++++++++++++++++++++++++++++++++
Name: Genei wo Kakeru Taiyo (AIC)
Subtitle: The "~Black Rock Shoo- wait shit not that." anime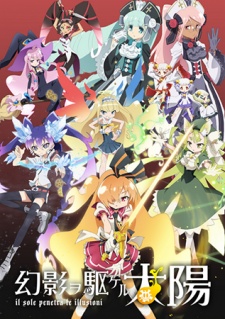 Initial Thoughts: show
Summary: Bored, then it got bloody. Tarot is just dumb. DISCO TIME. Lol wheel of fortune. Wtf plants? Shutup. Lol your mom said don't do it for a reason. TONIGHT ON SMACKDOWN – SOME FUCKEN REALITY. WHOA THE MIND POWERS. Well that's creepy. OH FUCK. Tentacle rape. FUCKEN Summoning and shit, man I could like an adult Cardcaptor. BLOOD! HOLY SHIT FUCKS. MURDER ALL ABOARD THE MURDER TRAIN. Did she just clean the body and become a sociopath. Or did she erase her? KILL. Hi. Oh it has a core, because it's an angel. SEE you use Ice, Pokemon Elements 101.
Review: No I'm not going to say I'm hype for this anime, but I sure do have hope. I could certainly do better with an adult version of CardCaptor, and the fact that it's not a mahou shoujo in the traditional sense, but summoning darker versions of themselves. Now of course I can see this getting very stupid very quickly. The Madoka Magica vibe is certainly not helping my confidence, but we'll see where it goes.
Date Added: 07/08/13
+++++++++++++++++++++++++++++++++++++++++++++++
Name: Genshiken Nidaime (Production I.G.)
Subtitle: The "Fusjoshi can be guys too you know" anime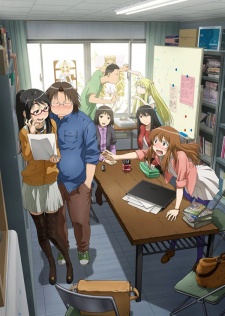 Initial Thoughts: show
Summary: SHE is my WAIFU. DUDUDUDUDANANAANANANANA. Right 2 manga clubs. Dat intro. Lol Hakuoui KILLED. AHAHAHAHAHAH FUCKEN BAKEMONOGATARI. SHE'S A GUY. There it is. Clearly not since the wig is not solid… YO OTAKU ARE THE WORST. AHAHAHA, and that joke. YO WHATUP PREVIOUS MAIN CHARACTER. AHAHAHAHAHAHAHAA. HAHA. Whoa. Ahh back in the old days. DICK IN HIS HEART. NICE. YES! YES! YES! YES! YES! YES! YES! YES! YES! YES! YES! YES! YES! You kinda just can't say that.
Review: I have no complaint against this. The first Genshiken was so geared to men I still have friends point out the WXY joke in regards to female forms and whacking it. (Line them up vertically) So the fact that the anime seems to be centered around girl fans is not something to rail against. It shows depth on the creator, and gives you a look at both sides of the whackadoo that is anime fans. However since me identifying on that level of fangirls is not something I really want to watch, no thanks.
Date Added: 07/10/13
+++++++++++++++++++++++++++++++++++++++++++++++
Name: Gifuu Doudou!! Kanetsugu to Keiji (Studio Deen)
Subtitle: The "Man remember when I had hair and we were gayballs with some murdering subtext?" anime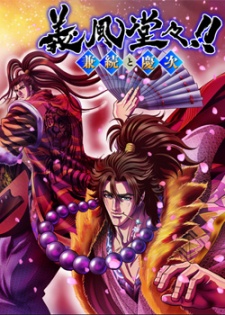 Initial Thoughts: show
Summary: It's always the Sengoku period. Dancing butts. Boring party, gonna be a lumberjack. LOL. You have literally the fattest necks in the world. That hair defies logic and gravity. Lol ex-wife fight. The only man who ever defeated me. Gay. Titties. My god the buttfuckery subtext. All the roids, sorry but I just can't handle the necks. With that thing?
Review: To Artists of Gifuu Doudou – http://en.wikipedia.org/wiki/Neck. That is all. Love, John
Date Added: 07/04/13
+++++++++++++++++++++++++++++++++++++++++++++++
Name: Gin no saji (A-1 Steaksauce)
Subtitle: The "Hey guys, eggs are like chicken poop. BECAUSE BUTTS." anime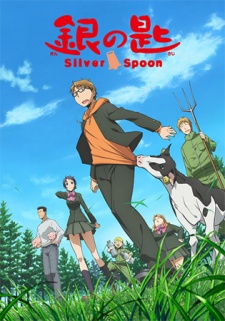 Initial Thoughts: show
Summary: This anime summary brought to you by Tanqueray 10. DO IT. COW ANIME 2013! Yeah it's a farm, get used to shit. THAT'S NOT A MECH. Mhhm meat. OOOOO. Hi. I'm a bear, and I'm willing to take you up on that offer. Oh horse. AND MY FAMILY DOESN'T HAVE A FARM. A-TEAM! BLOOD. HOLEY FUCKEN HEADLESS CHICKEN CENSORS.  Free-range 4 Lyfe. POOP. Raw eggs. Guy stop. Nope! FOR THE ARMSTRONG FAMILY! 20km? Damn. How? DO IT. Drowned.
Review: I dunno, I mean I guess? Like the real problem here is that it's going to continue to focus on the main char learning stuff about animals, and not dealing with whatever problems he's got going on. You can just feel that the story is going to meander about and never really progress in a meaningful way, and the sad part is that the journey is really never going to be worth it here. I mean this isn't bad, it's not particularly dull, nor is it contrived – it's just not good.
Date Added: 07/14/13
+++++++++++++++++++++++++++++++++++++++++++++++
Name: Hakkenden: Touhou Hakken Ibun 2 (Studio Deen)
Subtitle: The "There were no joke subs. *pouts*" anime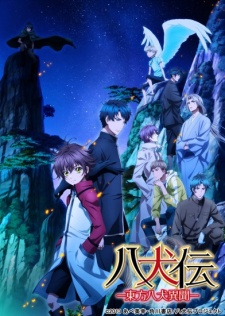 Initial Thoughts: show
Summary: Wait this anime had a story that complex, man joke subs when you know the anime will suck screw with your perception of what's going on. I mean it still blows, but yeah. Brutal. You know anime you could have female chars.. Oh there's one. BORED. Gross. And then the anime got into cross dressing… And that was the 10th time I died. And I care why? Oh wait I don't.
Review: This has managed to perfectly fall into the category of animes that are not downright awful, but are just so bland, so boring, so useless that it somehow become worse than something that sucks but can at least be fun to watch. It's the kind of thing where when doing the summary I have to will myself to comment, because I'm too busy trying to melt into a puddle of boredom.
Date Added: 07/10/13
+++++++++++++++++++++++++++++++++++++++++++++++
Name: Highschool DxD 2nd Season (TNA)
Subtitle: The "http://www.youtube.com/watch?v=kTqlWhwTILw" anime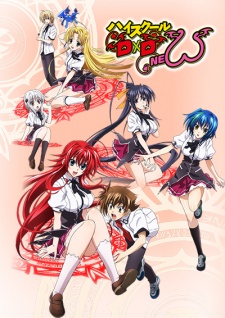 Initial Thoughts: show
Summary: AND ALREADY THE TITS HAVE BEGUN. GOTCHA! Wait that's porn logic, what is it – HA gotcha, I know this is porn. How is there a censored version of this? It would affect even the gorram intro? Okay wtf are they doing about the plot of her being forced to marry douchebag last season, AND HOW IS IT POSSIBLE I CARE ENOUGH TO MENTION IT? Does she need to be in wet clothes… Which of course she has to bite on because there's not enough bj metaphors. I guess I missed an OVA. Like shit even the eye-catch is nudity.. Yo Kawaru get your head in the game. EXCALIBUR!
Review: I mean if you need to watch titties in 1080 that are not real women, but want to make sure that if someone walks in you can say it's anime, and not porn – then I guess you were sold already when my summary started with knockers. So go off, have fun, and clean up after yourself.
Date Added: 07/10/13
+++++++++++++++++++++++++++++++++++++++++++++++
Name: Inu to Hasami wa Tsukaiyou (Gonzo)
Subtitle: The "Winner of most accurate looking dog so far" anime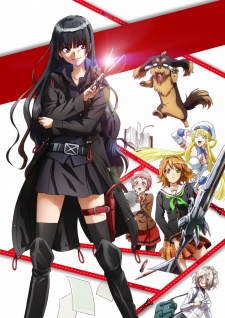 Initial Thoughts: show
Summary: A story about books – man I miss RoD. Animal abuse. Anime tired of referring to generic male protagonists being called dogs, has just made one a dog. Well the OP is interesting at least. HOLY YOMIKO READMAN DAT ROOM. Commissioner Gordon? Fuck he's got a shotgun. Okay so when will you get to the weird dog magic? Ooo what you said. There's the stupid magic. Whoa that's dark. Suddenly Buddhism. Fucken Bakemonogatari thief. Wait you let that person take a dog, bad store owner. Lol wtf dog stuff. Of course. She lives on her own, she would need to be. Okay plot, DAFUQ. Lolwtf ending.
Review: Okay well I actually liked this a bit – so let's tear it to pieces. First off if you as a writer ignore someone pointing a shotgun at you, then yes that's dumb. HOWEVER you can not just ignore a shotgun being fired in close range, hell even at the bar – shotguns are FUCKEN LOUD. And you are not wearing protection so at the very least you'd be feeling some damn pain. Also on that, clearly they're setting the character up as knowing he saved her, and she feels bad about that – cue sad shower scene. HOWEVER IF you actually gave a shit you would have responded originally like a normal fucken human being you sociopath. I also really do not approve of all the animal abuse, I mean I know it's not real, but when you beat up a generic male protagonist – I don't care, but now you're beating up a dog. Also this anime loses points for not being Read or Die. In fact my only reason why I can recommend this anime is because – aww look at the doggy.
Date Added: 07/04/13
+++++++++++++++++++++++++++++++++++++++++++++++
Name: Kamisama no Inai Nichiyoubi (Madhouse)
Subtitle: The "AND GRAVEDIGGER GOES DOWN" anime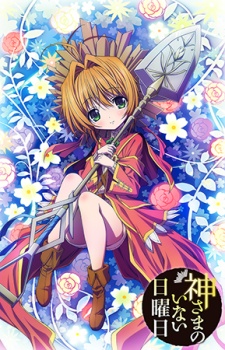 Initial Thoughts: show
Summary: Man too bad he has nothing to fear. Of course he killed them. So if there's no births and immortality – wow you ARE a big dick. ANIME; THE ANIME. Lol god is doing stuff. Okay I guess you only die in a grave, good to know. AI YA. ANGRY ANIME WALK. Diggin up that holes, dig it. SQL QUERY. Dad? DAD. That's a better dad. Everyone you love is dying! Gross. Oh that's more than an eye. You're not my real dad. Dildo euphemism? GRAVEKEEPER FIGHT!
Review: Here's my issue, clearly as this progresses we are meant to care about the silver haired jackass. AND. I. COULD. JUST. NOT. Sorry but when you character is just killing people for seemingly no reason, doing so when people can't die or be born he's just a sociopath. Now I can hear the thought in your head, well that's fine as long as it's interesting. Well first off this whole anime is not, it's so anime it's anime. Couple that with the fact that he has seemingly no redeeming quality at all, and has nothing for us to be drawn too other than he's not killed the loli – WHICH IS A POINT AGAINST. Seriously though this anime will suck inside and out.
Date Added: 07/10/13
+++++++++++++++++++++++++++++++++++++++++++++++
Name: Kimi no Iru Machi (Gonzo)
Subtitle: The "So how did the boyfriend and lesbian deal with all that trash?" anime
Initial Thoughts: show
Summary: Mhmm delicious air. SHI- She fell dawg. Artists from Casshern? Toplessness? Yeah she is a bitch. OH FUCK. It's the chick from Durarararararara. No, that doesn't mean come at with a bat. Lol accent. Oo me accents slippin. Those…filters. Dude they wanted to bone you, but I guess you'd rather go stand against a wall. GUARD! Delayed much? It's not about that at all. It's about this broad.
Review: I normally review a little after the summaries, (generally once I've sobered up), and this caused an issue here in that I completely forgot about it. So I went and rewatched it again. Then once I finished I went to grab a snack, and came back to write the review – and forgot about again. I mean what happens when your Daily Life anime is just so mundane that there's nothing to drive the series but the main's quest to find that single girl, which even the sister is like – stalker much? To summarize my review of this anime succinctly: Totes boring.
Date Added: 07/18/13
+++++++++++++++++++++++++++++++++++++++++++++++
Name: Kingdom 2 (Studio Pierrot)
Subtitle: The "Anime needs to stop trying to outdo each other at being boring." anime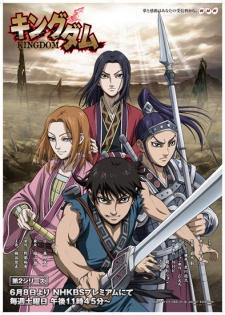 Initial Thoughts: show
Summary: Well the intro doesn't look that bad. Don't care. AHH It's so bad. BASEBALL! Stabbed in the heart. Victory Cry, really? Oh no it's LU BU! – wei. Damn. BORED. Let the class rap happen naturally. Bored. She wants the Chinese D. Bored. Don't care.
Review: If I hadn't watch this early in the night, I would have fallen asleep. My god the only thing to wake you up is the cringing at the CG when there's a fight scene. Otherwise zzzzzzzzzzzzzzzzzzzzzzzzzzzzzzzzzzzzzzzzzzzz.
Date Added: 07/10/13
+++++++++++++++++++++++++++++++++++++++++++++++
Name: Kiniro Mosaic (Studio Gokumi)
Subtitle: The "Seriosuly the British are not know fro blondes.." anime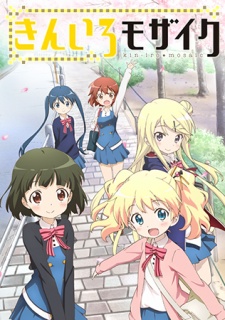 Initial Thoughts: show
Summary: Ah jolly ol England. Yo those look too nice. So you took Piccadilly to District to get to Paddington, but now where are you headed? Or don't mention where in England. SHEEP – Wait England. You know there's a lot of brown hair people Japan. Doggy. Desert, lol and you were doing so well Engrish. AND THEN IT GOT WORSE. STAB. WHAT THE FUCK. Tea and biscuits, the English way. YOU'RE SUPPOSED TO SAY GOODBYE… Wow you suck. So it makes more sense for her to learn Japanese, then her to learn English despite being taught it…
Review: I'm really angry at how the plot is writing in a way to not force itself to use Engrish, by just have the blonde chick know Japanese, one of the hardest languages to learn, whereas the main char is taught English in class, but must be off chasing butterflies or some shit. God they're all dumb, and this episode was simply an elaborate setup to a 4 girl style anime bullshit of nothing.
Date Added: 07/10/13
+++++++++++++++++++++++++++++++++++++++++++++++
Name: Kitakubu Katsudou Kiroku (Nomad)
Subtitle: The "I have to assume this cockblock of an anime is prove Japan is aware of me, and is not happy." anime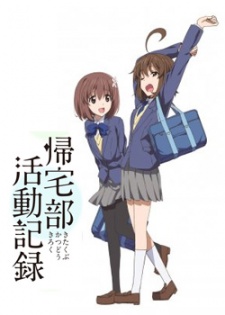 Initial Thoughts: show
Summary: Wtf seals. Fucken antenna. I'm blue da be dee. Robot. Nope that's the animes joke. Me and Lee are thinking way too much about the logistics and stupidity of that antenna. They're all normal unless you fight a bear now. DAMMIT THAT SHOULD HAVE BEEN THE ENDING. Who is your daddy, and what does he do. INCREDIBLY DESPERATE TO END THE SHOW. STOP COCK BLOCKING THE ENDING. Fucken knife hands. Now wait that's a pushing force it wouldn't cut not matter how you hon- dammit I'm debating physics in anime again. THEY DON'T EVEN SHOW THE FIGHT SCENE, and you tweet about it. This show is literally taking out the good parts. Wtf printed out google maps what is it 2002. Okay that's a little funny. Holy Christ the actual end.
Review: This anime is insulting to what makes anime good they have a few good jokes but in all honesty when the anime teases the ending and we want it to happen that's not a great sign. What makes this worse though is that they gave us the promise of a bear fight and did not deliver they skipped right over it. We would have been happy even with a single punch K.O. but nadda instead we get a frame cut and some tweeting. Seriously you know between this and that other anime with a teddy bear we need to have more animes where people are just fighting bears, like actual bears. Hell I'd watch the shit out of Sengoku Kuma.
Date Added: 07/05/13
+++++++++++++++++++++++++++++++++++++++++++++++
Name: Love Lab (Dogakobo)
Subtitle: The "Today's Experiment: . . . Sucks Donkey Dick" anime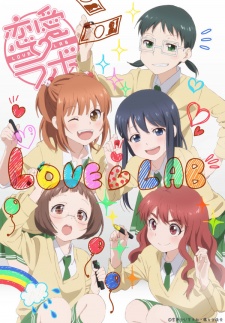 Initial Thoughts: show
Summary: Everybody is glistening. Lol no place for balls in my lesbian anime. Gross. All an illusion. DO IT. That was dark. THIS IS RETARDED. NAILED IT. Please have that be there in every episode. Gotcha. SUPER DUPER SUCK MY DICK! MAKING THAT JOKE TWICE. Boeerrreddd. It means you're a shit student.
Review: Exploration of love anime with a girl teaching another girl. There was no kissing. I fail to see the point of this anime. Because it's not funny. The characters are not compelling. The plot is dumb. The setting is overdone. The art/music are meh. And there's nothing actually driving the lesbian subtext beyond a weak-ass fruit tart of a driver. All in all this fails on every measure of an anime, even the ones that aren't real.
Date Added: 07/06/13
+++++++++++++++++++++++++++++++++++++++++++++++
Name: Makai Ouji: Devils and Realist (Dogakobo)
Subtitle: The "I don't believe in anime" anime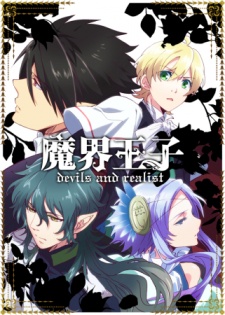 Initial Thoughts: show
Summary: SOLOLOLOLOLOMON! Gay. And no girls, oh wait Sailor Moon? What. Okay at least one girl with tits, too bad she's black meaning this being anime she's not important. HEY THAT'S NOT ME, THAT'S ANIME BEING RACIST. Uncle fucked you over. DEMONS. BLOOD! No you already did an anime with Dantalion –wait rule No. 1 of anime. NECKBEARD AETHIST! DARKNESS! Bondage. Oh he could escape. WELL FOLLOW HIM, god shit butler. And gun turrets. And he controls them. AND OF COURSE.
Review: Rule No.1 of Anime – Been done before. This anime follows the rule like a prudish nun – and not one portrayed by Japan.
Date Added: 07/10/13
+++++++++++++++++++++++++++++++++++++++++++++++
Name: Monogatari Series: 2nd Season (Shaft)
Subtitle: The "BonerBonerBonerBonerBonerBonerBonerBonerBonerBonerBoner" anime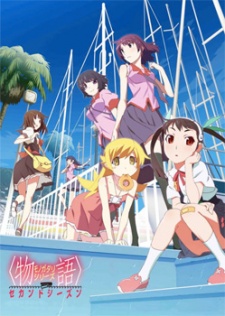 Initial Thoughts: show
Summary: ROOMBA!!!! Wtf more Hanekawa?  Oh man I need 7 intros – the team was like no we don't have the budget, BUT THEN HE SAID. "Put in some muthafucken blank frames and get me the 7 intros." HOLY SHIT I SEE WHAT YOU DID THERE. God the art is just too good. ARARARARARARARARARAGI. SHI- I need a timeline. We just tried to find one, I am now more confused. Hobo style. Oh she just found about house. GOTCHA. WHOA. CONTINUE PLEASE. GLISTENING. DO IT. Ignore him. Yes do it for him, do it for all mankind. Who cares. NOOOOOOOOOOOOOOOOOOOOOOOOOOOOOO SHINBO YOU BASTARD
Review: Fuck and yes. Seriously I'm so excited we're getting another season – I tend to forget the level of quality the art and animation that Shaft brings to this series. However though for a Bakemono episode this was rather lackluster in terms of action and such. However as many of you know Shaft is one of the few studios that I trust to deliver – not always, but the gatari series – sure.
Date Added: 07/08/13
+++++++++++++++++++++++++++++++++++++++++++++++
Name: Ro-Kyu-Bu! SS (Studio Blanc)
Subtitle: The "I'm not against little girls playing basketball, but I don;t want to watch." anime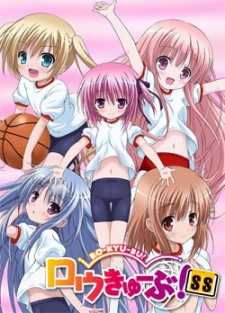 Initial Thoughts: show
Summary: Facebook game? Kinda glad I never found out why she has the dumb glasses. GET THE DD.  DAD. No you tell your dad to suck it. What. The. Fuck. In no world was that necessary. Go fight the dad. About my wish. Lame. What up dad. Who he's fucken handsy. Anime I hate you. FIGHT THE DAD! Lame.
Review: The fansub group that took this said they only did it for the basketball. Well let me tell you sure as shit there's not much basketball but a bunch of lolis. Seriously though no one should be watching this if no other reason than to make sure nothing like it ever happens again.
Date Added: 07/08/13
+++++++++++++++++++++++++++++++++++++++++++++++
Name: Rozen Maiden 2013 (Studio Deen)
Subtitle: The "Dolls are meant to be burned into hellfire." anime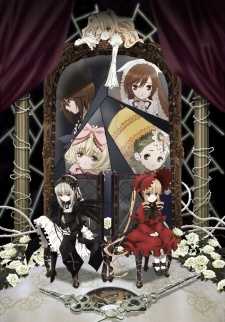 Initial Thoughts: show
Summary: Dat rabbit is cray cray. Fucken Ali project. HOW IS THAT NORMAL? IT'S ALIVE! Kiss the dons ring. What is this Fate/Stay Night shit. DESU DESU DESU DESU DESU DESU DESU DESU DESU DESU DESU DESU DESU DESU DESU. NUKED! Fight with a hug. I. Don't. Care. SHIT VINES.  Bored.
Review: I am now a worse person for having watched this. I did not for any desirable reason, and solely for the purpose to review and inform, but as a human being I am now worse than 3 minutes ago when I started.
Date Added: 07/08/13
+++++++++++++++++++++++++++++++++++++++++++++++
Name: Senki Zesshou Symphogear G (Satelight)
Subtitle: The "If you sing and you get power armor you better be like nordic and awesome" anime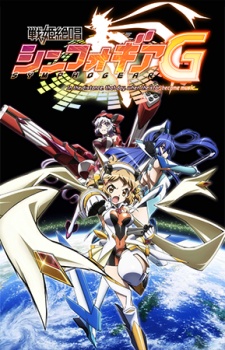 Initial Thoughts: show
Summary: And so the gay singing begins. Brutal. Right they need to sing to summon powers, because I hate myself. Or it recognizes you as predators and seeks to take out the strongest before you attack? Or wait they're chasing the MacGuffin. Duh.  Cheesecake. Lol wtf, right they do the stupid name thing. BIG O SHOWTIME! Gross fleshlight. GET TO THE CHOPPA. OH FU-  Moms, they end the world with you. You realize she fights bad guys, why else would she be late. 2 Girls and it's somehow gay not lesbian , just gay. NOPE.avi. Declare war on the world.
Review: I think I realized what this is, It's Idolmaster, but the combination of the shit series, and the shit mech series. And for those who thought why didn't I put an @ sign in Idolmaster. FUCK OFF AND DIE. Seriously though I watched all of season 1 and from that I see no reason why anyone would want to watch this. I mean a show needs to have substance, and this just somehow feels draining. As if your life energy is literally sapped away every minute you watch it.
Date Added: 07/08/13
+++++++++++++++++++++++++++++++++++++++++++++++
Name: Servant x Service (A-1 Steaksauce)
Subtitle: The "Seriously if a DMV worker did that they'd be double fired." anime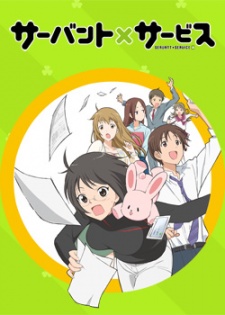 Initial Thoughts: show
Summary: Randomly paused to make a drink and angry. God they all suck. Problems raising kids, that got dark. Pretty harsh. Ahhh yeah. Gintama ref, but don't care. Get a better life. Went too look up sound effect, good thing nothing happened in this anime. It's because that bitch sees you as a threat. You're fired. Tom + Lucy. And they cut out the drinking part.
Review: As expected this anime is not very good, it's not funny, and it does not inspire confidence and endearment to the Japanese civil servant. Something which even Excel Saga managed to do. So then why does this exist, why is it here. Not to get all philosophical on you because I can answer this question with real world answers. Japan is dumb, anime is dumb, everything is dumb.
Date Added: 07/05/13
+++++++++++++++++++++++++++++++++++++++++++++++
Name: Stella Jogakuin Koutou-ka C3-bu (Gainax, what fucken really)
Subtitle: The "Gainax is dead, long live Trigger" anime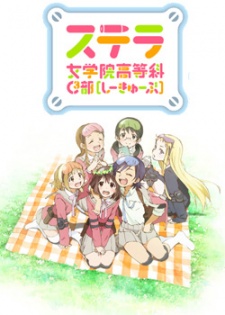 Initial Thoughts: show
Summary: Welcome to Hogwarts, with guns. No I dumb. Damn nailed which girl is the Asperger's introvert early on, gg Lee. They are just fucken with your bullet. Those aren't even bullets. Okay curtain girl you might be retarded. Oh a strike witches joke, fuck all. Those better be airsoft. This anime does not deserve to make Rambo references. BUT THERE WAS NOT CLASSISM YOU DID THIS TO YOURSELF YOU FUCKASS. GOTCHA. Bored. Even I knew she didn't drop it. I mean seriously the fire rate earlier was so obvious.
Review: Hey guys I know shit like this and Upotte has changed how you view girls with guns animes, but remember back when those were a thing, and like a good thing? Like fuck dude. Listen just because Coyote Ragtime was fun as shit to watch doesn't mean a 4-Koma bullshit about girls and they have guns would be? They're not even real guns, and while sure Airsoft is fun to play, it's not fun to watch. If I wanted anime where they reenact war shit I'll just go watch FMP or hell even Jormungand again. Okay here's my suggestion to you – rather than watching this shit take the time you would do that – and just go watch a Rambo or Van Damm film. There done. I saved anime.
Date Added: 07/06/13
+++++++++++++++++++++++++++++++++++++++++++++++
Name: Tamayura: More Aggressive (TYO Animations)
Subtitle: The "Despite the title sounding straight from SanCom in-fact nothing happens." anime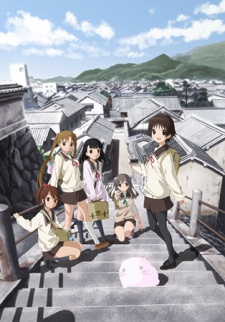 Initial Thoughts: show
Summary: And that's what she meant by aggressive, and series over. FUCK I dunno how to draw cats, I'll draw a puff #YOLO. It's got a boredom filter, like you know when that filter is on that you're bored. Oh it's getting over her dead dad, I thought she was getting over killing people damn. WAIT MOTHERFUCKA CAN DRAW CATS. MEANING THE PUFF IS STYLE CHOICE. GOD WHAT AN ASSHOLE. Are you all sick? Was that approving?  A signal to kill? Wtf. Be aggressive be be – NOT BORING. BORED.
Review: More like aggressively boring. Amirite? Seriously though my plans that this slice of life would take a heel face turn proved to be aborted. No what we get is another 4 girl bullshit life anime. Which I really think the only reason they exist is as an easing/coping mechanism for Japanese otaku to handle girls and maybe save the declining birth rate. show
Date Added: 07/05/13
+++++++++++++++++++++++++++++++++++++++++++++++
Name: The World God Only Knows: Goddess Arc (Manglobe)
Subtitle: The "I've conquered girls you know" anime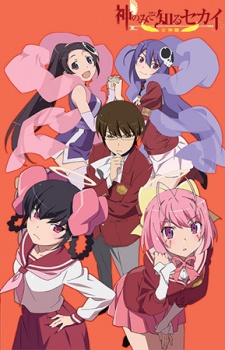 Initial Thoughts: show
Summary: NEW GAME START. Yeah they kinda are, but they're also real… Cuz that's what you do, conquer girls. Wait they switched bodies… HAHAHAHAHAHA. AHAHAHAH LIKE I GIVE A FUCK. SAVE! Homework. Yo what are you? Prolly. WAIT MARRIAGE? Exactly what a voice in the head would say. Wait does she remember? Oh. Shi- Backtracking. SHIT THEY GOT YOU. WTF. Fucken sand people. FLOCK OF DOVES. DECLARATION OF LOVE! OH SHIT. OH FUCK. STABBED.
Review: Oh man now another bitch remembers when Keima went all mack daddy playa flava Mr. Bamf on her. Plot twisting ahoy! THEN SHE GOT STABBED. Meaning theres gonna be some plot device that he has to go get a bunch of other girls to save her, because this mental disorder girl capturing anime must continue, but must refresh the plot so as to not get complacent. GOTCHA. *drops mic*
Date Added: 07/10/13
+++++++++++++++++++++++++++++++++++++++++++++++
Name: Uchouten Kazoku (P.A. Works)
Subtitle: The "Okay, setting establish – just do something" anime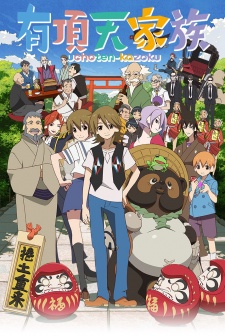 Initial Thoughts: show
Summary: We built this city. Be interesting, yes that is my sincere hope. So he crossdresses.. Woof, butt. HHAHAHAAHA. Zetsubou. LOLOLOL. My back… Hey Vegeta. I can fly. Lolwut. Wah wah. Nice. Gotcha. In dat boob pocket. Brutal. Backstory! Ok… Ouch. Creep.
Review: I like the touches in this anime, the way the characters work and interact with each other, the setting, even the magic is solid – JUST ACTUALLY BE INTERESTING. Seriously I know the creators crafted a boner for themselves with a schoolgirl who is liberal with her legs in that skirt (posing – no sex ya pervs), drinks, and smokes. WHERE though is the interesting life I was promised? I mean the plot better get kickstarted into gear next 2 episodes or this will go nowhere real fast.
Date Added: 07/10/13
+++++++++++++++++++++++++++++++++++++++++++++++
Name: Watamote! (Silver Link)
Subtitle: The "Sleeper slice of life hit of the year" anime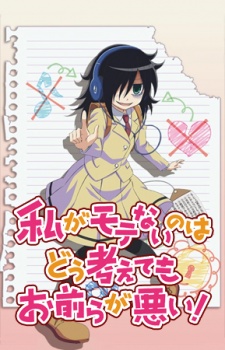 Initial Thoughts: show
Summary: 6 Times, WHAT A PLAYA! Perfect. Ouch. BEST INTRO THIS YEAR. Awesome. SHOCK! YES. Exactly that. Seriously though go to sleep. OCCUPIED BY TERRORISTS! HAHAHAHAHAHA YES. FUCKEN ACID! Welcome to social anxiety. HAHAHA WHAT. JIZZ RAINBOW. FUCK YOUR DS. GROSS. Yo Shaft get out of here, who let you in this anime. SO HAWT. GOTTA LEVEL UP. YES MOCK DEATH NOTE MORE. DUCKFACE YES! YES! YES! YES! YES! YES! YES! YES! WHOA FUCKEN YOU CAN'T DO THAT. Yo they both need sleep. Yo jesus. FUCK YOU AKB. YES. I really appreciate that art style choice. Some wacdonalds, where the logo is boobs. HOLY Shit, whoa. HA! So everybody's down at MacDonalds.
Review: Holy shit can we talk about the intro? http://www.youtube.com/watch?v=uOEEqJLKpdg Seriously this anime could have had nothing to with the intro (there's a bunch of symbolism as I'll get to in a bit) And I would watch this anime just to see the intro every week. Okay maybe not really – maybe. So let's dive in. First off I am in love with this series – it hits all the right buttons in terms of how characters work and are portrayed that it's hard to hate. The people I've watched this with were also adamanent in how adept this show is at portraying social anxiety. That's the main drive of the show, in that this character isn't a depressed mess, and she's not a quirky nerdy girl. She's this combination of confidence and anxiety and it plays so well, add in the brother who's just dealing with a bunch of his own shit, and this anime had a stellar start. My only complaint is that I'm not sure how they're going to end this, and it could very well have a shite ending, but the journey looks to be promising. Seriously if you're looking for something outside the norm of anime hit this up.
Date Added: 07/10/13
===============================================
FINAL THOUGHTS:
Not a bad season, just to do a rundown:
We still got some Titan
Mushibugyo and Blood Lad got our shounen bases covered.
Free! and Genshiken for the girls.
Uchouten and Genei for the potentials
Monogatari because bonercity bitch bonercity bonercity bitch
Watamote for hit of the season.
Gatchaman has got your mechs covered
And the Dog anime, but mostly Keima; Resident Badass is the romcom.
I mean that's not a bad line up, and for me I've decided to really take it slow this season due to my title of "Captain 500" so I've only picked up 11 animes this season out of 32, but you know what that's okay. Sometimes you have to not watch all the things, sometimes you take a look at your life and wonder why you are what you are. Most of the time though you realize that despite what you said above you are in fact a massive weeb.
Okay maybe like all of the time.
Shit.