Well guys, Kill la Kill is over, and even Space Dandy has abandoned me for what looks to be one of the shittiest anime seasons in recent memory, between Titan, Dandy, KLK, Watamote, and Bakemonogatari I've forgotten what it was like to have pretty much nothing to watch that I just had to watch. Sure I get Fairy Tail back, but that's never been a series where I had to be like – no we watch this first, and Mushishi while amazing just doesn't get you hype for anime.

I sincerely hope that somehow statistics takes over and the first impressions I get from image/intro below are counteracted, because you would think that somehow in 50 animes there would be something to get excited about. I mean yeah law of averages has worked out well enough previously where only 90% of anime was a leading cause of alcoholism, but damn at least I had 10%
Combine that with some other okay series from last season that are ending, and I may end up dipping below only 15 series this season – which is not a marker of taste, but more a marker of just how frustrated I've become doing this over the years.
This is the real problem with animes like Kill la Kill – they give you just enough of the drug to let you keep limping on in your anime habits, and won't let you just quit the whole damn thing.
No real changes to the format this season. So like I'll be updating daily filling in new shows. I'll have a list at the bottom of shows not aired, and check back every couple of days to see what my opinion/ADHD summary is. (Note: Once again all images from MyAnimeList.net) Updates in Bold. For a chart-form look with summaries: Anichart

+++++++++++++++++++++++++++++++++++++++++++++++
Name: Akuma no Riddle (Diomedea)
Subtitle: The "This is what happens when Ryuko x Mako shippers run the show." anime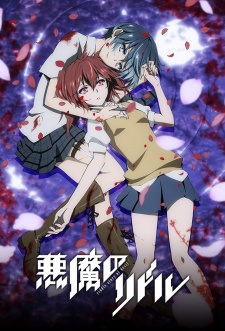 Initial Thoughts: show
Summary: Pwnd by teacher. Yo they got to the teachers faster… God what a stupid setup. STOICASFUCK. I don't give a fuck. SO lesbian murder mayhem. Because you're an assassin. AKA Bitch. She'll do anything if it's dark. So it's all see how long before we kill this bitch. Then sex. Worst camera ever. And ruined by loli. ASSASSINS! Yo don't sleep in your clothes.
Review: Meanwhile on what will be on SanCom for the following weeks… Seriously it's a show about girl assassins, where the mains will be lesbians. It's essentially a fanfic given form. There is no real story here, or something worth viewing. This is literally a collection of images made for the sole purpose of wish fulfillment for the creators.
Date Added: 04/07/14
+++++++++++++++++++++++++++++++++++++++++++++++
Name: Atelier Escha & Logy ~ Alchemists of the Dusk Sky (Studio Gokumi)
Subtitle: The "Quick time to stir the gear." anime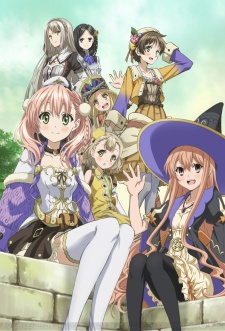 Initial Thoughts: show
Summary: Yeah you don't want to miss alchemy training, that sounds baller. ROBOT. Sure seems like a JRPG anime… Just a regular balloon, I wanted the lead one… Shit R&D. And she wants that D. So you just had fancy shit, wait she has a tail! Huh? VIDEO GAME LOGIC. QUESTING. Small town, JRPG, yeah that thing is gonna be attacked. Orchard. And there was monsters because uhh JRPG. Those are the shittiest screws I have ever seen. A different means -that is available later in-game.
Review: Tonight on anime, we see some apple trees, and fix a windmill. Next week by JRPG logic the whole town is burned to the ground, but we meet some interesting characters along the way. And since all these otherwise dull cutscenes no longer have gameplay in-between – nobody cares.
Date Added: 04/14/14
+++++++++++++++++++++++++++++++++++++++++++++++
Name: Baby Steps (Studio Pierrot)
Subtitle: The "At least it's not an anime about marrying a baby – again" anime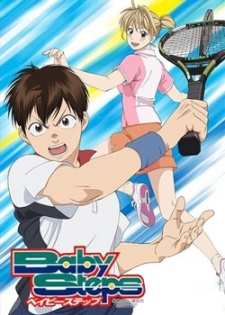 Initial Thoughts: show
Summary: Oh great tennis. Crap he has machine learning. BELIEVE IN YOURSELF! I HAVE AUTISM. More just autism. Well it would make sense her being there. Now it;s time for him to have social anxiety about joining. EXERCISE. And life lessons! Well of course. Lol muscles. DAT FACE.
Review: So we know he's going to get good at tennis, but the anime knows he has autism right? Like the jokes we've made about anime doing this are no longer jokes right? This is an anime about an autistic tennis player right? Right?
Date Added: 04/14/14
+++++++++++++++++++++++++++++++++++++++++++++++
Name: Black Bullet (Kinema Citrus)
Subtitle: The "Seriously if you can make a bullet you can make a wire-fence." anime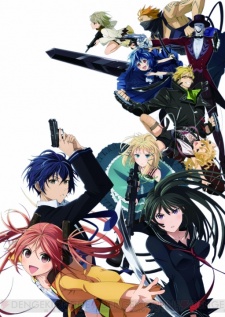 Initial Thoughts: show
Summary: And then American bombed Japan's clouds. OR Demon insects. That's your sister. And there's the loli. Shoot some people. So darker than black mask with they d-bag from Blazblue. Well that's human. Oh great you are his fiancée. ZOMBIE TIME. Zombie insects. Should have killed him before… GOTCHA. Humanities last hope, oh great. IDGAF. Says the chick feeling up a corpse. Don't eat that. He just wants you to wear pants.
Review: I'd rather die than be saved by battle lolis.
Date Added: 04/13/14
+++++++++++++++++++++++++++++++++++++++++++++++
Name: Blade & Soul (Gonzo)
Subtitle: The "More like piece and shit." anime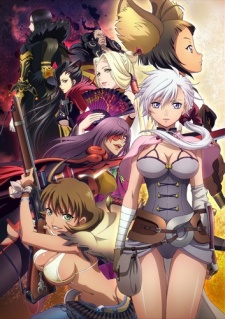 Initial Thoughts: show
Summary: Why not gun soul. Well at least we get hyper violence. Then mist. Well too bad this is gonna suck. Is that a mouse dude? Murdered. Lol he pissed himself. PISS.Bitch. Lol Tidus. YOur impurity – that makes no sense. God this is dumb. STOIC. Only took 10 times. ROBOT. Damn they pulled guns really quickly. NO MURDER HIM. And you're not Gamagori. Well you're fucked. ROIDS. PUNCHED INTO MIST.
Review:So she's an ice princess assassin who the evil empire wants to kill, and she helps out a bunch of these people and slowly grows to like them, and the destroy the evil empire in the end. There I reviewed the whole series.
Date Added: 04/07/14
+++++++++++++++++++++++++++++++++++++++++++++++
Name: Bokura wa Minna Kawaisou (Brains Base)
Subtitle: The "Let me guess character #3 is bubbly." anime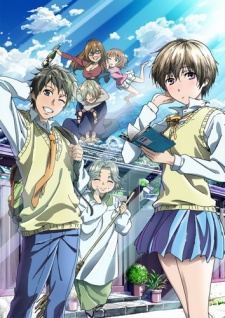 Initial Thoughts: show
Summary: And you get a retarded GF, or a dude. Then there's that dude, SHIT ALL THE FALLING WORDS. Urahara. And considering bondage, he is a pedo. ARREST HIM. RUN KID. YOu should be worried. LITERALLY A TRAP. YO Jackie chan would love this place. Yo be nice to your mom. TROLOLOLOL. Huh. What. What. GOD MY OH. That looks like a head wound. RIGHT IN THE FACE.
Review:Oh great we get a stupid romance anime with all the hitting of the main character with various weapons which are just there (to be fair considering the other dude, they should be.) They'll be the wacky roommate, and of god I've written this review so many times before. I can't do it.
Date Added: 04/13/14
+++++++++++++++++++++++++++++++++++++++++++++++
Name: Break Blade (Production I.G.)
Subtitle: The "I'm gonna break my blade over your stupid anime making ass" anime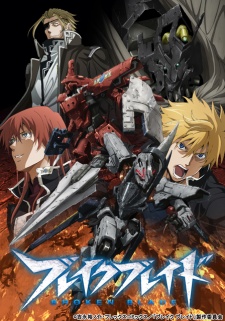 Initial Thoughts: show
Summary: Your brother just ran away from home. And now he's gonna die in the desert. Oil is the problem. Oh they are just setting up quartz. NEWTYPES! And then mechs. SURE seems like a mech anime. PLOT CONVENIENCE. You know the king. Weak and sucks dick. You just can't point a gun. I don't care unless he punches mages. HODOR. ZEST. He can't do shit. FUCKEN SEGWAYS. CLEVER NAMING. Some other means, bullshit. That's tje time to use a bayonet. EAT SHIT GUY.
Review: The only reason to watch this is to giggle at the King being named Hodr. Otherwise enjoy your mage gundamn bullshit (not a typo, fuck gundam)
Date Added: 04/19/14
+++++++++++++++++++++++++++++++++++++++++++++++
Name: Brynhildr in the Darkness (Arms)
Subtitle: The "Dead. Still can't escape high school." anime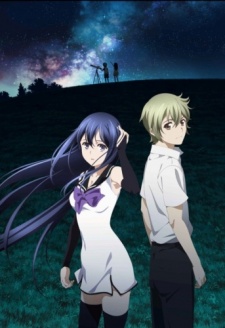 Initial Thoughts: show
Summary: Well that's creepy. Fucken dead people just sitting around. DUBSTEP. THey lied to you so much. DEAD GIRL. Knocked the blood out of him. WHAT AMAZEBALLS. And you died. Whoa. And she enters, and there it is. SHE GONNA KILL YOU. And she doesn't know math – confirmed for dead alien. Then you died because you didn't listen. WITCH. That's not magic…
Review: FIRST, then so it's like if someone showed up at the school in Another, and then tried to magically save it.
Date Added: 04/13/14
+++++++++++++++++++++++++++++++++++++++++++++++
Name: Captain Earth (Bones)
Subtitle: The "Meanwhile Bones tries to be relevant again." anime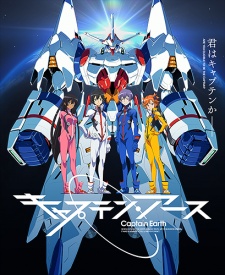 Initial Thoughts: show
Summary: CAPTAIN PLANET. That's no moon. Earthengine open fire – I CAN'T. SO FAST. JUST GAMES ALL DAY. Dead dad astronaut. THEN BONES HAPPENED. Lol non-OSHA compliant outfits. NERD. Fucken gravity singularity rainbows. Don't give him that. He's an alien. Boomerang – pretty baller. Power of rainbows. FUCK YOU MOON. OH CAPTAIN MY CAPTAIN! Why not make it obvious right now? HELP I'M DROWNING. RUN THAT'S FUCKEN CREEPY. THEN WHAT. GET IN THE FUCKEN ROBOT. What are you doing. GURREN LAGANN. Can we just get over the Gundam mech face.
Review:I was okay with this series until literally the gundam mech showed up. Honestly we as a society need to just a different face for a mech's head. Otherwise though the anime is passable I guess – I mean if you need a mech anime there's certainly worse you could do this season.
Date Added: 04/07/14
+++++++++++++++++++++++++++++++++++++++++++++++
Name: Daimidaler (TNK)
Subtitle: The "Insert Gurren Laggan 'gattai' jokes here" anime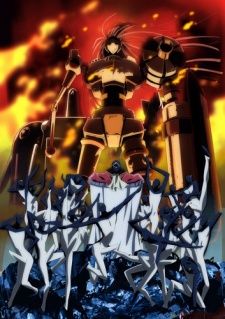 Initial Thoughts: show
Summary: That narration seems to not connect… Wait it just goes through the ground, that's stupid as shit. Slightly realistic mechs look dumb (mostly because in reality mechs are a dumb idea) Uhh if they kill you the intent is rather clear… Intro – this is a joke right? Like this a prank mech show? You can't just do that. What. No it's not. Seriously am I being punked? Hi-ERO, hero – fuck you. Just not having it. Lol combos. I. Can't.
Review: I literally made the joke on the word Majin Bone (Majin Boning amirite), 3 days ago about mechs powered by sex, and this happens – I did not plan this, Japan is literally out to try and mess with my mind. I mean I may actually watch this not for the fanservice, but because of how bizzaro the main character actually is.
Date Added: 04/07/14
+++++++++++++++++++++++++++++++++++++++++++++++
Name: Date a Live 2nd Season (AIC Plus+)
Subtitle: The "Dates – they keep us ali-JAPAN IS FIRED" anime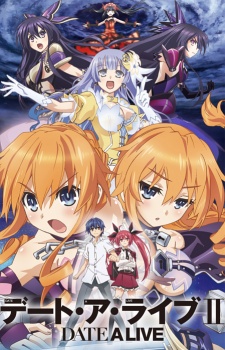 Initial Thoughts: show
Summary: I don't want to do this. Right space earthquakes – BECAUSE THIS IS SO DUMB. So all these fucken girls are destroying the world, and this dick has to stop them. I DON'T HATE ANYONE. Wesker? Twin hurricanes, signifying another twin tailed loli – it's more likely than you think. I-Can't. WHAT A DICK. This guy. And then it happens again. J-Dramas they destroy the world. Then they fell and died. Wizard ship. Huh?
Review: I did not watch the first season of this as it caused severe headaches, and considering the anime's premise is about a character who needs to date WMD's to make them compliant – OH NO THE HEADACHES ARE BACK.
Date Added: 04/14/14
+++++++++++++++++++++++++++++++++++++++++++++++
Name: Dragon Collection (Oriental Light and Magic)
Subtitle: The "I want someone to collect dragons and have it not be a TGC" anime
Initial Thoughts: show
Summary: Yo kid don't use your parents phone. IT STOLE YOUR SOUL. Oh shit it actually stole it tron-style. It's a Charmander. Waat. GROSS. GUTS. Really… SHIT DUDE He's got a basilisk, you are not made of stone. Wait it's just guts…?
Review: Case A. That Japan can take any concept and ruin it? This anime can be described as Tron with Dragons. Drops mic, prosecution rests.
Date Added: 04/08/14
+++++++++++++++++++++++++++++++++++++++++++++++
Name: Fairy Tail (A-1 Pictures)
Subtitle: The "I'm glad there's an anime about fighting dragons where the dragons are not lolis" anime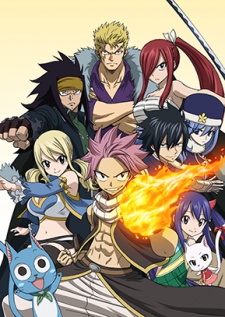 Initial Thoughts: show
Summary: FUCK REIGN OF FIRE. Shit thar be dragons. Dead. You have failed me, the last chick who did that I forced her to strip. Man remember all that bullshit about generations and power – god that was bullshit. God what a dick. Yeah cuz that's a good idea? You realize that all the other people are weak as shit? Yo kill that guy. I guess since you inherit. They ain't sleeping… GHOST DRAGON! WHAT. Humans are dicks. Sure singing. No fight more dragons.
Review: Honestly all I can say is that it took a second series after like 170 something episodes before an anime filled with dragon slayers actually fought some damn dragons.
Date Added: 04/07/14
+++++++++++++++++++++++++++++++++++++++++++++++
Name: Fuun Ishin Dai Shogun (J.C. Staff)
Subtitle: The "Ninja Eye Patch Wearing Grandmas in this show = 1" anime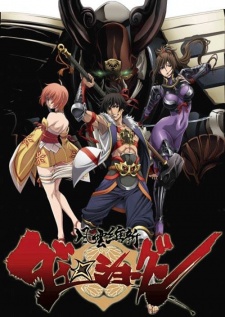 Initial Thoughts: show
Summary: Period anime of almost the same period again. Well at least it's Meiji and not edot. Well there's the tits. What brothel says that. HAMMER! This whore is such a liar. And then it went steampunk. There's got to be a term for chick who comes with the mech. That's not even steam. YO GRANDMA WILL FIGHT YOU. I guess. It is inefficient. You are still running with that. Ninja dresses real quick. Gotcha. Fucken ninjas. Mech fights. AHAHHAHAHAHAHAHHAHAHAHAHAHAHAHA. Then the bathhouse turns into a mech. Of course it's Susanno.
Review: And here once again we have Japan taking the concept of steampunk mechs with a main character who weilds a sledgehammer, and making a mess of it. I mean this isn't going to be awful, but once the standard issue 'girl who comes with the mech' shows up in the next episode I'll mostly just want to fall asleep weeping.
Date Added: 04/13/14
+++++++++++++++++++++++++++++++++++++++++++++++
Name: Gochuumon wa Usagi Desu ka? (White Fox)
Subtitle: The "If I walked into a cafe staffed by little girls, I'd walk right the fuck back out." anime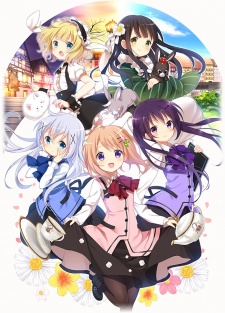 Initial Thoughts: show
Summary: Oh great lolis in France. Maybe Italy. Nope it'll be bunny girls because anime. What is this bitch's deal. So lolis in charge of a cafe – kill me. THAT IS NOT A RABBIT. This coffee approved by HYUOININ KYUOMA. Of course it talks. Not doing that. Shitty ninja SHE HAS A GUN! BUT I'M A MONSTER. Oh she got math skills. Yo latte art ain't easy. WHAT. Yo that place is legit. ANXIETY. CREEP.
Review: The only part of this entire show was the chemistry equipment used to make coffee (I'm not even a fan of coffee). Otherwise I'm fairly certain that this is what takes the cake for the series this season that is the most loli-moe of the bunch. (Soul Eater Not will be so distraught). There is no substance here, this show is as much of what an anime should be as that fluffy head thing is an actual fucken rabbit's
Date Added: 04/13/14
+++++++++++++++++++++++++++++++++++++++++++++++
Name: Haikyuu!! (Production I.G.)
Subtitle: The "They may look white, but they can jump" anime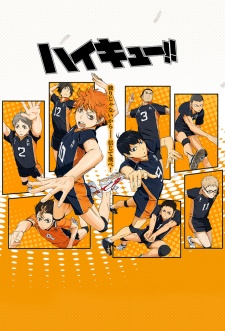 Initial Thoughts: show
Summary: IT'S SEE THROUGH. There's the token female, was worried we'd go the whole OP w/o seeing her. 3? What shitty strategy… Tall as shit. Hail to the king. Yes because you are clearly gonna win from the bathroom. THE KING. East shit. now kiss. What? Why is it a fan? Foxy senpai. JUMP! They are still too tall… OBSESSION. Apparently he was lacking running. And lesbians. And he's on your team.
Review: I mean as far as shounen sports anime goes it's not the worst, but it is another sports anime. And unlike Baby Steps or things like Cross Game/Yowamushi Pedal – it's less on the character and more on the OMG SPORTS HE CAN DO THEM, NO #1!!!! GOAAAAAAAAAAAAAALLLLLLLLLLLLLLLLLLLLLLL!!!!!!!!
Date Added: 04/14/14
+++++++++++++++++++++++++++++++++++++++++++++++
Name: Happiness Charge Precure (Toei Animation)
Subtitle: The "This is Chris Hansen, have a seat." anime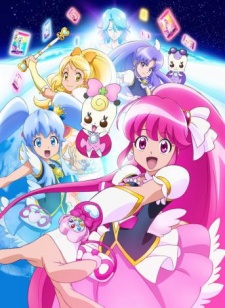 Initial Thoughts: show
Summary: Wait if you had a machine gun why didn't you use that? Terribad? You suck. WHOA What a bitch. They invade with cake? No she's sucking it all over the place. She just threw it, what if it like a 90 year old man? That's really derpy. Btw I'm a princess. Also you're a precure. So you can just do whatever? GOD THIS IS TAKING FOREVER. Then we get hers… OH GOD THE CG.
Review: Pass.
Date Added: 04/08/14
+++++++++++++++++++++++++++++++++++++++++++++++
Name: Hero Bank (TBA)
Subtitle: The "Basically this anime has replaced cockfighting with small boys." anime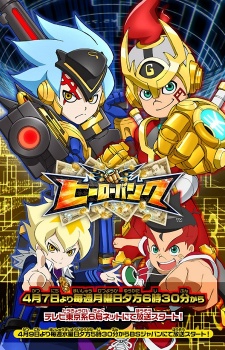 Initial Thoughts: show
Summary: Yo that's a rich hero. The bit is in term of Bitcons and not pixels because if it's pixels FUCK YOU. Bank Pokemon. Really you've taken virtual gambling on digital human cock fights… Oh you've been looking for a kid to exploit for people's gambling habits.THEY HAVE A COMPANY? Yo this anime is fucken dark in so many ways. Money ghost? Don't say taken a liking after he's naked… WAY TOO FUCKEN DODGY. That cannot be legally binding. HOW?
Review: Like seriously this is downright creepy in how fucken dodgy and awful it is. Imagine a world where a yes/no button a 10 year old kid can sign a contract, and without consent have his friends be cosigners – for a sum of 100 Million USD? If that's not a fucken dystopia I don't know what is.
Date Added: 04/08/14
+++++++++++++++++++++++++++++++++++++++++++++++
Name: Hitsugi no Chaika (Bones)
Subtitle: The "Dem Bones = Dem Fucktards" anime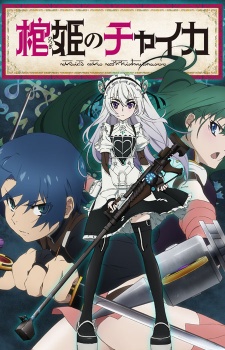 Initial Thoughts: show
Summary: Coffin princess – well let's wait for this to be ruined concept. Who cares. THAT Unicorn is gonna fuck you up. TALK like a person. OF COURSE. Your hair turned red, that does not make you steel. MAGIC GUN. BLOOD. HUNGER. Dat hammer. BITCH IT WAS NOT MY FAULT. GUNDO – WHAT THE FUCK. Yes of the gillette shaving razors. SHIT Tesseract. What are you doing with that pizza dough? WIZARD.
Review: This is near MikasaMikasa level of annoying, and considering it's a main character HOLY FUCKBALLS would I rather gouge out my own ears with a rusty fishhook than watch this steaming pile of horseshit that someone managed to animate and beam into satellites and cables for people to watch.
You should be ashamed.
Date Added: 04/19/14
+++++++++++++++++++++++++++++++++++++++++++++++
Name: Inugami-san to Nekoyama-san (Seven)
Subtitle: The "Sit. Shake. Lick peanut butter off my cooch." anime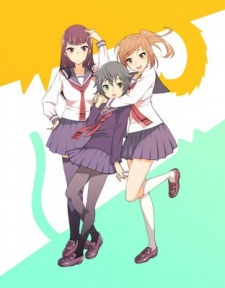 Initial Thoughts: show
Summary: Well there's your plot. What… You taught her paw. Well that got lesbian quick. THAT'S FUCKEN CREEPY. WHAT. DUH.
Review: Yeah. It was short at least. Waiting for Ai Mai Mi S2.
Date Added: 04/13/14
+++++++++++++++++++++++++++++++++++++++++++++++
Name: JoJo's Bizarre Adventure: Stardust Crusaders (David Production)
Subtitle: The "JOJO!" anime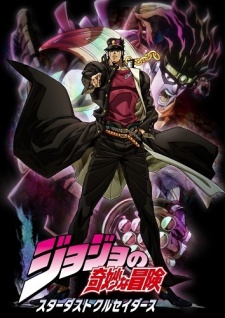 Initial Thoughts: show
Summary: DIO! Shut it actually is Dio. He3 killed everyone. JOTARO! SHOTGUNNINN A BEER. OKAY GRANDPA. Yo never hold back. JAIL TIME STUFF! Lol wut. Yo that's bullshit. The coffin of DIO TIME TO GO! You need to shake it more.
Review: Video Review
Date Added: 04/07/14
+++++++++++++++++++++++++++++++++++++++++++++++
Name: Kamigami no Asobi (Brains Base)
Subtitle: The "I liked it better when Kratos taught gods how to love" anime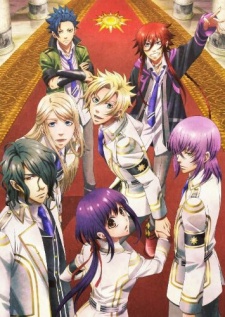 Initial Thoughts: show
Summary: What is this Sailor Dick? Yhup sailor dick. PRAY! Then Inuyasha in school. CAN I MURDER YOU. My gawd which one of these lovely yaois will she choose . Seriously can every character die in a fire? GET OFF ME. Who cares.
Review: Like why can't we just have an anime about a girl who is surrounded by bishounen with fantasy elements and just not have it be in high school still somehow? I mean it adds nothing to the 'plot' of these series, and it's seems to be there as a fallback so they can have 'slow' episodes. Seriously we need to trim the fat that is anime high schools so that we can actually get some anime that taste good.
Date Added: 04/07/14
+++++++++++++++++++++++++++++++++++++++++++++++
Name: Kanojo ga Flag Oraretara (Hoods Entertainment)
Subtitle: The "This triggers a 'murder an entire industry' flag in me." anime
Initial Thoughts: show
Summary: TRUCK. Her flag breaks.Fucken high school again. OMG. Can we not have this scene play out again? OH IT'S THOSE KIND FLAGS. Siiiiiiiiiiiiiiiiiiiiggggggggggggggggggggghhhhhhhhhhhhhhhhhhhhh.Of course your name is that dumb. Uhhhhhhhhhhhhhhhhhhhhh. BLUUUUUUUUUHHHHHHHHHH. Parents are dicks. Dead.
Review: You see this is the dark side of people doing animes like Noukome – in that while universally they are not good animes – Listen it's an anime about dating game logic, if you don't see that as a recipe for a disaster – get your vision checked by staring directly at the sun for several days; however while Noukome had it's rare – and boy do I mean rare moments, it had them. This is that – but you don't even get those rare bits that make it watchable if not recommendable.
Shit is shit, move along.
Date Added: 04/20/14
+++++++++++++++++++++++++++++++++++++++++++++++
Name: Keroro (Sunrise)
Subtitle: The "Alien Life… uh.. finds… a way" anime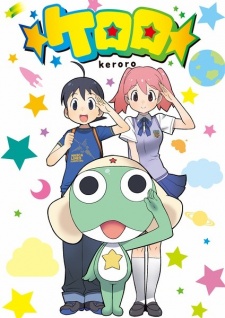 Initial Thoughts: show
Summary: Well at least it's short. So we shoot them because aliens and space marines? So it's a dream. SHIT. Lol that's it.
Review: I want to point out that I have no investment in whatever Sgt' Frog was or is. I intend to keep it that way. I will not be watching this. Obvious statement.
Date Added: 04/04/14
+++++++++++++++++++++++++++++++++++++++++++++++
Name: Kindaichi Shounen no Jikenbo Returns (Toei Animations)
Subtitle: The "I literally forgot to add this with the others and only noticed when deleting stuff from the bottom." anime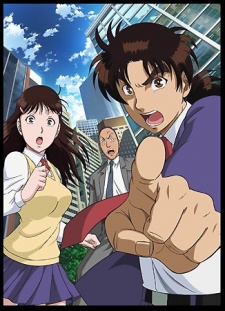 Initial Thoughts: show
Summary: Knockoff Conan. Stabbed. SO HARD. Did he just Good Will Hunting this? HEY KID. I'm a computer. Oh Shit. Yo that guy's creepy. That's fucken shady. FUCKEN CHINA! Bored, So dead. Wait the poison dragon killed him, with poison – NO SHIT.
Review: God this is forgettable, even during watching this it's just an overwhelming feeling of boredom. I don't know how anime manages to do this, but other shit from this season while awful isn't just downright boring and make it so that even watching it is a waste of time – even for a reviewing purpose.
Date Added: 04/07/14
+++++++++++++++++++++++++++++++++++++++++++++++
Name: Knights of Sidonia (Polygon Pictures)
Subtitle: The "I assume someone is making the Muse AMV for this." anime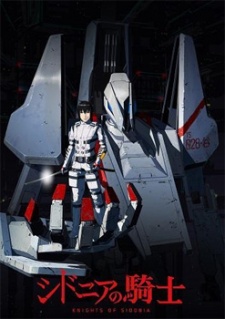 Initial Thoughts: show
Summary: Space mechs! HIGH SCORE! CG! Stairway to heaven. OMG SO CG. Then he died. SO CG! You clearly suck at your job. Organic recycler! OMG CG. PUNCH YOU OUT. THE CG IS JUST SO FUCKEN AWFUL. … Who cares? FUCKEN BEAR! HUH? A new type? YOU SUCK. PBBBBBBBBBBBBBBHHHHHHHHHHHHHHHHTTTTTTTTTTT. Higgs engine FUCK YOU. TENTACLES! You dug into the ice, that;s not really peace…
Review: Like my problem is that at this point there's nothing you could do with a mech space opera to make me recommend it to someone… Which I think is a serious problem, the genre is stale at this point, and you either need to massively change what it is, or make it more than just a mech space opera.
Date Added: 04/19/14
+++++++++++++++++++++++++++++++++++++++++++++++
Name: La Corda d'Oro: Blue Sky (TYO Animations)
Subtitle: The "Most accurate summary ever." anime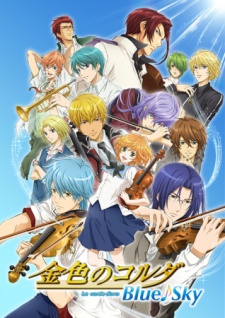 Initial Thoughts: show
Summary: FUCK ANIME.
Review: At this point I was very drunk (trying to watch everything that came out because holy crap did a lot release all at once.) and I have no idea what actually happened. But I'm fairly certain those words above were all I wrote, and I felt there was nothing else I needed to say.
Date Added: 04/07/14
+++++++++++++++++++++++++++++++++++++++++++++++
Name: Lady Jewelpet (TV Tokyo)
Subtitle: The "For once can we have a mahou shoujo where she's against it for the whole show?" anime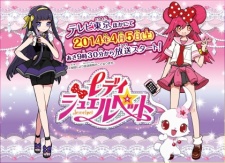 Initial Thoughts: show
Summary: You also can't dress appropriately, wait you don't know her, god real close to you cousin eh? Then she's killed in a car crash. SHIT. YOU HAVE A SWEATSHIRT. Meanwhile on Frozen. Yeah that's not a pen. The complicated stuff? HOW ABOUT I WAS FUCKEN KIDNAPPED! Total bitches. Whut. So this is all a dream right? Even the pets are bitches. Smooch! It was a kiss, we all know that. Wait that passed? This bitch.
Review: This anime becomes much better if you pretend every character speaks instead in very heavy various accents. That brings it's rating up to about a 2/10.
Date Added: 04/08/14
+++++++++++++++++++++++++++++++++++++++++++++++
Name: Love Live! School Idol Project 2nd Season (Sunrise)
Subtitle: The "I hate every word in that title" anime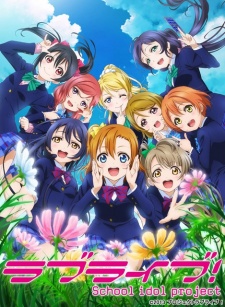 Initial Thoughts: show
Summary: This is so hard to do sober. IS THIS MUTHAFUCKEN GLEE THE ANIME? IT'S A FUCKEN MUSICAL… Well yeah doing musicals is rough work, better never do that again. Can we not? Who likes a person freaking out like that? I can't believe it. OMG I WANT EVERY SINGLE THING BEING SAID TO BE BURNED IN A FIRE.I AGREE WITH THAT CHICK! Just give up and end the anime. Punch her in the face! STOP SINGING. I'll FIGHT YOU STORM. SHIT SHE CONTROLS THE WEATHER.
Review: For about 2 minutes I was faced with the prospect that the anime would be a musical, and that I would have to watch the whole series of that because despite hating every bit of it, I could not as a reviewer leave that out of my repertoire of anime I've seen. I am very glad that such a thing has not come to pass. There was the rest of the show, but honestly having dodged a bullet so awful I don't even have anything negative to say.
Date Added: 04/08/14
+++++++++++++++++++++++++++++++++++++++++++++++
Name: M3 Sono Kuroki Tetsu (Satelight)
Subtitle: The "Tonight James May drives a Japanese BMW" anime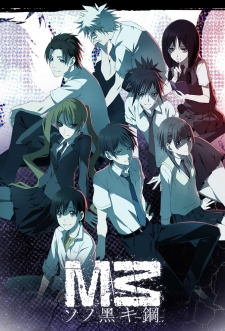 Initial Thoughts: show
Summary: Well I attack the darkness! Don't you mean abominations? OI! Help us, we ended up in an eva movie. Introducing the breakfast club. Come with spidermech if you want to live. Bokurano? CHARLIE MURPHY! Yeah you creepy. NO BECAUSE I'M COLD. OMG DIE. Whoa. Yo kid is not forgiving. TAKE IT! Shitty training if you die.. Huh. Corpse is a shitty word btw.
Review: Anime I'm desperate – like if we could just have one season, just one where you can do an anime and it doesn't involve a fucken school in any of your myriad of animes I think I would never say a bad word against your medium. Yet here we are – this isn't awful, but I liked it better when it was Rahxephon or the Bokurano manga.
Date Added: 04/23/14
+++++++++++++++++++++++++++++++++++++++++++++++
Name: Mahou Shoujo Taisen (Gainax)
Subtitle: The "Can Gainax just die in peace?" anime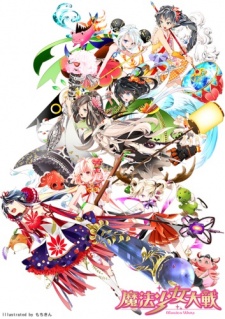 Initial Thoughts: show
Summary: Oh it's a short. Uhh wouldn't you go at a red? OH IT'S THE PREFECTURE MOE ANIME FROM GAINAX. FUCK. FUCK FUCK FUCK FUCK FUCK IT'S DUKE TOGO. GET THE FUCK OUT OF THERE. HE WILL FUCKEN KILL YOU. Actually wait. Stay.
Review: I liked the part where they parodied Golgo. Literally (and I mean literally) everything else can go fuck off. So they should just do a whole show about that one part.
Make more Golgo 13.
Just not you Gainax
Because fuck you.
Date Added: 04/14/14
+++++++++++++++++++++++++++++++++++++++++++++++
Name: Mahouka (Madhouse Studios)
Subtitle: The "Suddenly Touma shows up and punches everyone here in the face – a better anime" anime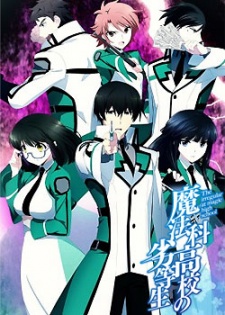 Initial Thoughts: show
Summary: WWIII Wait huh? FUCKEN HIGH SCHOOL. Oh great another brocon. Weed? That's what you point out? Why would you assume twins? Whoa what? I'm a DBAG. You need to – let it go. You can't run a company w/o a high school education… MONK FIGHT. And punched. Magic solving shit. Straight up callin her a dude. They are dicks trying to separate brother and sister…
Review: Video Review
Date Added: 04/15/14
+++++++++++++++++++++++++++++++++++++++++++++++
Name: Majin Bone (Toei Animation)
Subtitle: The "Majin Boning amirte? Seriously at this point why don't we have mech suits summoned via sex? Figured Japan would be on that.." anime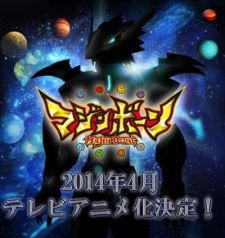 Initial Thoughts: show
Summary: Oh great more super sentai with mech exo-skeletons. Did you steal those icons from fucken Pokemon? Then half the city was destroyed. Autobots roll out to fight the decepticons? Is this fucken Beast Wars anime, cuz it sucks. Fucken meteor. Aliens again? Just accept aliens and you get access.  DO YOUR FUCKEN MATH TEST. BEST ALIENS EVER. PUPPY! Like wtf the magazine. FUCK! WTF BOOM. Fuck you mech. Dragon Boning.
Review: It's a juvenile shounen stealing from all the greats for what will certainly be a lackluster anime filled with nothing but boredom for any viewer over the age of 12.
Date Added: 04/04/14
+++++++++++++++++++++++++++++++++++++++++++++++
Name: Mangaka-san to Assistant-san to (Zexcs)
Subtitle: The "You ever think that because you draw all those boobs is why you never touched one?" anime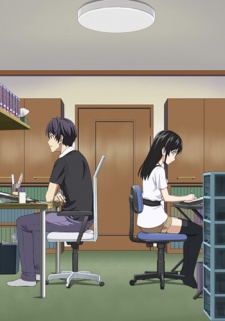 Initial Thoughts: show
Summary: God be more obvious. AND Then she files the sexual harassment papers. Based on the premise I thought for sure this couldn't be worse than what it said on the tin.. Then it turned into a harem show. What is that frame.. And I quit. NO. NO ONE WOULD. How have you lived as a human being. This is literally the show isn't it. OH THANK GOD IT'S ONLY 13 minutes. And he died – please.
Review: Seriously is this a secret video on how not to conduct oneself in the workplace, oh right it's a mangaka's fan wank – same thing.
Date Added: 04/10/14
+++++++++++++++++++++++++++++++++++++++++++++++
Name: Marvel Disk Wars: The Avengers (Toei Animation)
Subtitle: The "Iron Man – I choose YOU!" anime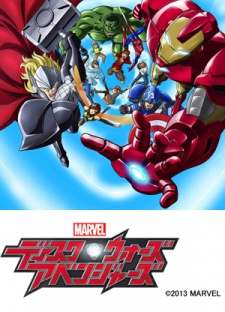 Initial Thoughts: show
Summary: I can't. WHAT. Wait what the fuck is this? Wait who's the girl ranger? What a dick. You're gonna help the kid. C'mon. Then he died. Is that supposed to be – FUCK IT IS PEPPER. Then Tony Stark. . .  You capture super hero/villains with pokeballs don't you? That's the premise isn't it? NERD. FUCKEN Helicarrier! He does have a point… Shit Marvel all over the place. Uhh very much not legitimate. Yeah he's fine, totally Spiderman. THEN NICK FURY IN THE TEASER.
Review: This is like shitty American comic book shows made worse. Seriously Japan – you're out of your fucken element.
Date Added: 04/15/14
+++++++++++++++++++++++++++++++++++++++++++++++
Name: Mekaku City Actors (Shaft)
Subtitle: The "Well okay maybe this Shaft show won't be so bad" anime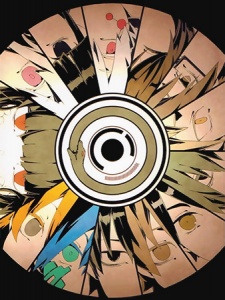 Initial Thoughts: show
Summary: AND Shaft. THERE'S THE NECK. CONTRAST. HEY LISTEN. All over me. Oh no an AI companion virus. AND THERE. Neet despair. Gotta go outside, you'll meet Hachikuji- wait wrong show. Gotcha. So is it just an AI making fun of neets the whole show? A FUCKEN GRENADE. FUCK. JOKER. INB4 Batman Beyond. So he's not tied up. BITCH. And he was shot.
Review: So the only way I can describe this is if Shaft took Bakemonogatari, Penguindrum, Durarara, and a bit of Gatchman and threw it into a blender. The result didn't wow me, but there is at the very least a lot of potential here. Whether it gets used or just meanders about is really anybody's call at this stage considering Shaft.
Date Added: 04/15/14
+++++++++++++++++++++++++++++++++++++++++++++++
Name: Mushishi S2: Zoku Shou (Artland)
Subtitle: The "It's like anime is a river of shit, but Mushishi brings me to a summer field where I can relax in a hammock." anime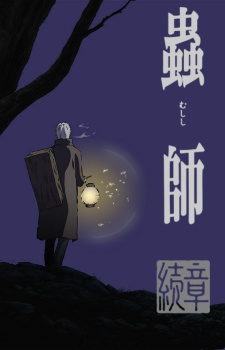 Initial Thoughts: show
Summary: Most laidback bloom intro confirmed. #ZenAsFuck. Gold sake – Lee: Pee – Dammit. Mushi just wanna get crunk. Lee continues to mention piss in regards to what would otherwise be a beautiful series. Drunken tentacle monster. This fucken guy. IT'S THE SAKE OF LIGHT. Nerd Mushishi con. Commodities. Quick, evaporate.You he's just that good. GHOST YEAST. GHOSTS.
Review: This is exactly as I suspected it'd be. Mushishi is a great anime, and I highly recommend it. I'll be watching every week of this. However compared to things like Titan or Kill la Kill I just won't be hype to watch it. The opening along will put you into a zen like state.
Date Added: 04/07/14
+++++++++++++++++++++++++++++++++++++++++++++++
Name: No Game No Life (Madhouse)
Subtitle: The "This anime would have been 16x funnier if they went by AAA" anime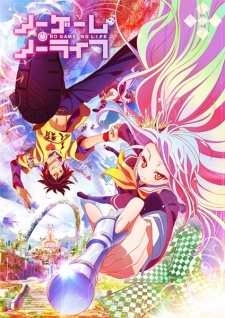 Initial Thoughts: show
Summary: Database. Let me guess they're a club. ILLUMINATI. Virgin NEETs. And still a loli. DISBOARD THE BOARDTOP. Apparently no, but just barely. Life is a shitty game. Welcome to Tron. WELCOME TO THE WIRED. Ow. LOL Life finally bugged out. THAT'S FUCKEN RED FROM POKEMON. PRAISE HELIX. Lol gambling to be king. Single hand, jeez that;s not great odds. THEN BAM. Man lucky for solar charger.
Review: Okay I see about a zillion ways this could go bad, but I'm cautiously optimistic that this will be okay. The whole brother sister thing manages to be only slightly creepy, and at the very least not as 'direct' as some other recent shit. The world of game things is interesting, and I feel those ten commandments are something we are going to be hearing a lot. I would not recommend this at this stage, but maybe.
Date Added: 04/13/14
+++++++++++++++++++++++++++++++++++++++++++++++
Name: One Week Friends (Brains Base)
Subtitle: The "At least it doesn't have Adam Sandler" anime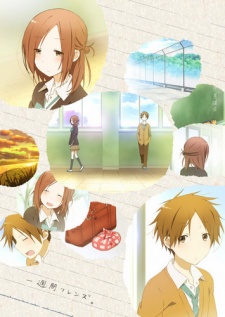 Initial Thoughts: show
Summary: Yo it's just friends. Secret? Is she a dude, the beacon of death, beaten by her parents? C'MON I WANT TO KNOW. GET REJECTED! So fake. Oh is that the problem, she's dying? From what? Now he becomes a stalker. I bet you can considering the anime. That is the fakest coughing ever. It's not that embarrassing. This is like some kind of tsundere-hater version of hell. OH she loses her memory, it's 50 first dates no wonder then. THAT IS LITERALLY THE DUMBEST THING.
Review: Well at least I can prove that I really don't remember any of my initial thoughts, and that when I go into an anime – unless it's a sequel or I really recall it going to be shitty – I do truly go in blind with the pretext that all anime is awful. This really didn't prove to me that it's worth watching unless you are dying for some shoujo filters.
Date Added: 04/08/14
+++++++++++++++++++++++++++++++++++++++++++++++
Name: Ping Pong The Animation (Tastsunoka Productions)
Subtitle: The "I used to play ping pong" anime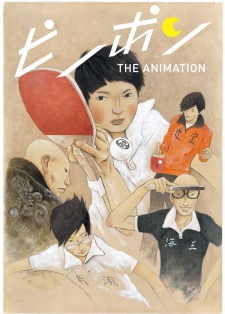 Initial Thoughts: show
Summary: Clank? Well at least it's not rotoscoped. Who actually says they'll haze you, I guess the guy with tree hair. Well that's likely the most energetic OP this season. Kids do suck. Well you suck. Condensed milk, how can you drink that? I think it's just great that there's a dojo for table tennis. ENGRISH. CHINA! And fade to white.. These backgrounds sponsored by Tite Kubo. Yo bullshit you can't tell. Then they show the animation budget. China is bitter… LSD.
Review: China is apparently amazeballs as Ping Pong. I did not know this. The characters and plot are not giving me something to really watch here. You watch this show for the art, and the animation. I wish there was more to it than that, but that's really all I see going for this.
Date Added: 04/13/14
+++++++++++++++++++++++++++++++++++++++++++++++
Name: Rowdy Sumo Wrestler Matsutaro (Toei Animation)
Subtitle: The "I don't care how good he gets at sumo, he's just unlikable" anime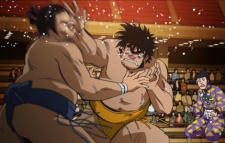 Initial Thoughts: show
Summary: You are dressed way too gay to be talking about girls. Yo fuck the Showa and Edo periods. And cheating. Wanna tap that. Why only the old lady. Damn that's some piss. Main character steals candy from a kid. What a dick.PULL. Shit! EXPLOSION! Derp. School? Because boobs. So not your girlfriend. And kidnapped. And shit happens.
Review: I recall reading the initial thought here about how the main character will just be really good as shit because reasons, and it seems that's exactly what is going to happen. The problem though is that the main character here has nothing for us to enjoy – we simply don't care about him, and for this kind of show – we really need too.
Date Added: 04/07/14
+++++++++++++++++++++++++++++++++++++++++++++++
Name: Ryuugajou Nanana no Maizoukin (A-1 Steaksauce)
Subtitle: The "Dead men tell no tales, dead females on the other hand." anime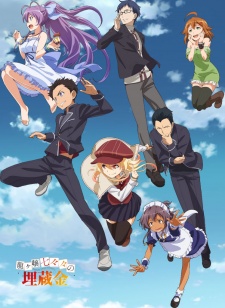 Initial Thoughts: show
Summary: What is with their legs. also seriously for what reason do we need high school? Last time we joined our heroes in Pokemon they just got off the SS Anne. Ahh I see you changed your hair color when you got out from Nerv Misato. What… Please be trolling him. DAMMIT. ARM BAR! GHOST FIGHT. He's aware. EXPOSITION. Treasure got her killed, because the mob. And One Piece. JUST CAUSE 2 level of parachuting.
Review: Oh sure maybe they find her killer, maybe they find some treasure, and grow closer in a relationship. Maybe the treasure has some sort of magic. Maybe the anime ends where the above is resolved. Maybe though in a choice between the treasure or bringing the dead girl back to life with the magic in the treasure comes up. Maybe our protagonist makes this choice. MAYBE. MAY. BE.
Date Added: 04/13/14
+++++++++++++++++++++++++++++++++++++++++++++++
Name: Seikoki no Dragonar (TBA)
Subtitle: The "Seriously Hollywood should just steal anime plots and make them awesome." anime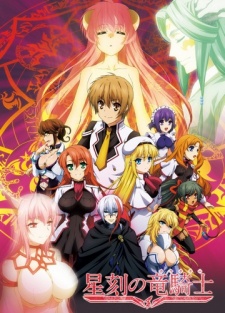 Initial Thoughts: show
Summary: Kid you seem to be missing something. Let him die, or go back to Tsubasa. And of course there's an academy. So much overboob. HEY LISTEN. Like that is so badly bandaged. THAT IS NOT ARRESTED DEVELOPMENT. Stop calling it a parr, it's a fucken dragon. Whozis? Dragon fights? He didn't seem to try and do it… Lol a date.. Yo dragonslayer sounds way cooler than this. Like dragons need to fly. He approached him. You dead. Yeah not sure why you threw yourself… Of course it's a naked loli.
Review: So there's a couple animes this season with dragons, Meanwhile I will be watching Fairy Tail. If that seems unrelated it's because the quality of this anime is unrelated to Fairy Tail. This is a science fact, and can be proven by one very clear piece of evidence. You see when our character stupidly threw himself off a cliff he was supposed to be saved by a badass dragon. He was instead saved by a reincarnation of his dead sister (who not being her will be a love interest) and while I'm sure she can transform into a dragon. THAT'S THE FUCKEN PROBLEM.
Date Added: 04/13/14
+++++++++++++++++++++++++++++++++++++++++++++++
Name: Selector Infected WIXOSS (J.C. Staff)
Subtitle: The "This is what Japan has to say to me" anime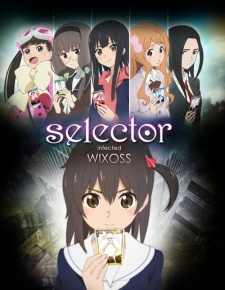 Initial Thoughts: show
Summary: I doubt it, can it hurt anime? Are you trying to Madoka Rock Shooter? FUCK IT YOU ARE, INTRO CONFIRMS. Apartments scare you? Oh you made a bet. YOU CAN'T CUSTOM MAKE TETRIS STAGES. And your brother just gave you dark magic girl powers by accident. Hi-tech shit. Main character is a dick to card games. BITCH YOU SHOULDN'T HAVE LOCKED ME IN THE DRAWER. Well that won't be annoying. So no real problem then? NOOB PKing ALL DAY. So you want to bang him, and he's your twin brother – OF COURSE.
Review: You know if this wasn't trying so hard to be Black Rock Shooter and Puella Magi Madoka Majica, and still involve fucking your brother it could be a good series. Oh. I've just been informed that in truth, that's all that's really going on in this anime. Well then I guess it's time to find a short pier, got a long walk ahead of me with this season.
Date Added: 04/04/14
+++++++++++++++++++++++++++++++++++++++++++++++
Name: Soredemo Sekai wa Utsukushii (Studio Pierrot)
Subtitle: The "Someone needs to do a fanart of all the gen-anime-protaganist and Attack of the Clones" anime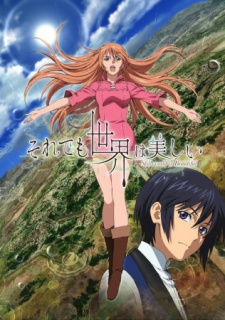 Initial Thoughts: show
Summary: Bored. You may be the dumbest princess. I'm going on an ADVENTURE! What people don't just. Well I guess you successfully robbed her. Heaven is fresh bread and soup – eh why not. Well she has a goal. Whow. INB4 regular anime harem protagonist. Just a shitty conversion rate. Propaganda, our dear leader is the fucken sun. Worst kidnappers. SHIT SHE'S AN AIRBENDER. BITCH I'M A PRINCESS. Wait are you a waterbender or an airbender. AND YOU ARE EXACTLY WHAT WE EXPECTED.
Review: Like if the ending revealed not the indistinguishable-from-every-other-harem-or-romcom-protagonist. I think this would be an anime I can get behind – even if it's because I want to see if she's an airbender or waterbender. However as we figured the sun king is obviously that guy, and this anime will ultimately be rather boring because of it.
Date Added: 04/07/14
+++++++++++++++++++++++++++++++++++++++++++++++
Name: Soul Eater Not! (Bones)
Subtitle: The "Japan, unlearn the 'NOT' joke right the fuck now" anime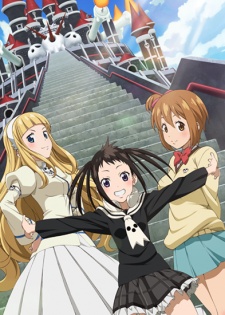 Initial Thoughts: show
Summary: MOAR KADOKAWA LOGOS. Wait weapons are born normal? Well let's take a massive steaming dump on what was a good anime. Whoa that chick is stoned. The sun laughs at your pain. Sigh. THEN HE PUNCHED Someone for no reason. It's okay she has no idea what's going on. FUCKED IF I KNOW. I have an idea, let's go watch that? And she transforms into? Lol a halberd. It is the one the loser neets wanted…
Review: Headlines sometimes right themselves.
Date Added: 04/10/14
+++++++++++++++++++++++++++++++++++++++++++++++
Name: Yu-Gi-Oh Arc-V (TBA)
Subtitle: The "Sadly does not contain Mighty Ducks" anime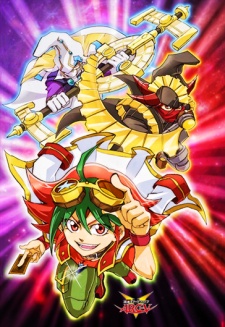 Initial Thoughts: show
Summary: Oh boy. The moon is pixels… I have no idea what is going on. So you basically have immersive AR? I recognize none of this. You did break it. Wat. Hitler? Aka you are already signed up. POKEMON CHAMPIONS! Yo that's way broken to get that in turn 1. YOU ACTIVATED MY TRAP CARD THOUGH. You can't really run though, just accept defeat. HEART OF THE CARDS TIME.
Review: Guys how is it Pokemon anime while full of new Pokemon is still not as insane as what YuGiOh tries to do everytime it comes out with an anime. Seriously – why the fuck at this point is it even a card game in-universe?
Date Added: 04/15/14
===============================================
FINAL THOUGHTS:
Well that's everything, what should you watch then? Well nothing. I mean you don't need me to tell you that you should be watching Fairy Tail if you were last year, and that Mushishi is a must. Otherwise though? Meh. I mean if you want to get angry Daimidaler is a funny troll, and if you can deal with the art I'm sure Ping Pong will be intense but ultimately just another sports anime for you. The romance with Bokura and One Week are okay at best, and if you want to watch the trainwreck that is a smear on Soul Eater – there's also that.
Everything else is either so awful it's unwatchable, so boring it's unwatchable, or just fucken unwatchable. I've finally hit the point of only picking up 11 series this season out of 50, and I feel like not much has been lost. Even the anime that I watch just to watch while I play games or work on stuff has gotten so samey that there's just no point anymore.
Who knows maybe I'll just hang myself.
Oh wait Space Dandy returns in July – well I guess see you in the summer.