JAWBONERPINEAPPLEDIRTYDANCINGBITCHTITSJAAEEEGGGEEERRR! Guys, hey guys. Kill la Kill is this season, hell it's like in 2 days from the original time of this post. If you read this in the future IT'S ALREADY OUT. THAT'S AWESOME. I mean there's other anime this season which is – I dunno a thing I guess? I'll still review it, but I've been told Kill la Kill is 24 episodes meaning next season is covered until we get Space Dandy – which dammit who needs all the anime when there's just these like 5 series of great anime.
I am admittedly bummed about the end of Watamote and Kyojin, but the manga's are still going, and the titan fandom will stick around at least for a little while. I still even get my Shaft boner this season since Monogatari is still going on. It's a good time to be into anime. Of course I do have to realize that if there wasn't Kill la Kill this season the best offering is Magi S2, which even then – that's kinda depressing. BUT WHO CARES BECAUSE WE GOT KILL LA KILL.
No real changes to the format this season. So like [Season] I won't be keep you waiting three weeks to get your reviews, and be updating daily filling in new shows. I'll have a list at the bottom of shows not aired, and check back every couple of days to see what my opinion/ADHD summary is. (Note: all images from AniList, because MyAnimeList is giving me a weird site error, and also the dates are all preairs and wrong) Updates in Bold.
+++++++++++++++++++++++++++++++++++++++++++++++
Name:Ace of Diamond (Production I.G. & Madhouse)
Subtitle: The "I wish I could care about Baseball, too bad it sucks" anime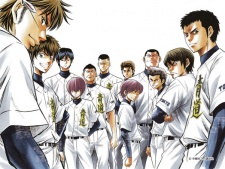 Initial Thoughts: show
Summary: Whoa that's brutal. You hit the ump? No you usually need other people. OLD MAN LECTURE SMACKDOWN! They want your BBall. He also messed it up. FIGHT HER. It's about screaming a lot. HAHAHAHA. Cute belly? HAHHAHAHA. Got you by the balls. Except we don't see it, and I guess I never will.
Review: Another sports anime where the focus is on the sport, which is awful because sports are boring. Especially baseball. Honestly not much more that I can say. Cross Game is an example of a good baseball anime.
Date Added: 10/07/13
+++++++++++++++++++++++++++++++++++++++++++++++
Name: Arpeggio of Blue Steel: Ars Nova (Sanzigen)
Subtitle: The "Loli submarines fighting aliens – I hate every word of that." anime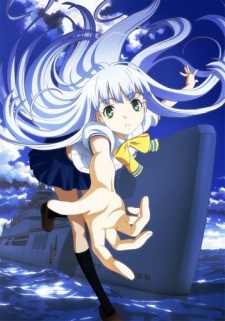 Initial Thoughts: show
Summary: This anime brought to you by a random # generator because it was all shit. BATTLESHIP. All shipping routes are over. ICE ROAD TRUCKERS INHERIT THE EARTH. Planes? Damn loli computers. Bullshit shields and shit. This is more CG than anime. GOD IT'S SO AWFUL. SO ROBOT MOVEMENTS. At least Zero is in this anime. I. Don't. Care. LAZERS! You could have just asked, like that probably killed people. Only been with aliens. Yeah there should be no stopping satellites. OH GREAT ALL THE SHIPS ARE LOLIS. Moe battleships with terrible CG. THIS IS THE WORST.
Review: This here is actually the worst of the season, I know it's not over with the new stuff, but this is the worst. The premise, the loli battleships, the stupid idea that what's described would stop anything are all just things that are in any other anime. It's the fact that the whole thing is animated in downright atrocious CG that makes it unwatchable. This is not the so bad it's good or the so bad I have to watch just to comment. This is the so bad it's simply unable to be watched. Not bad that you don't want to watch, I mean you physically cannot without having an aneurysm.
Date Added: 10/08/13
+++++++++++++++++++++++++++++++++++++++++++++++
Name: BlazBlue: Alter Memory (Hoods Entertainment)
Subtitle: The "FIGHTING GAMES" anime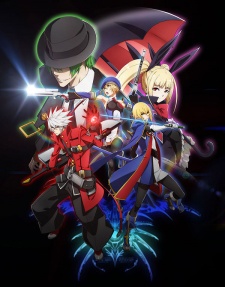 Initial Thoughts: show
Summary: If this was real it would be Nu just ha- it's already started. HEAVEN OR HELL LET'S ROCK! Lee: Accurate. LOL. 60 Billion Double Dollars. Are you on his head? Okay. JOKES ABOUT VIDEO GAMES AND BUTT BUDDIES. Nah that's you. Bitch you should want to be captain. Shi- BLOOD! MY ARM! Really lap pillow for a complete stranger? Always? Ahh. Ahh dat brother shit. EAT SHIT. Or ask him questions? RAIDEN! AHAHAHAHA.
Review: I like that the anime is clearly self aware that fighting game animes all suck, but I doubt his stupid power will save it. We're going to watch it here in the Buffalo Lounge because Lee is a nerd, but it's not going to be a fantastic or revolutionary anime. I doubt from the first episode it will be unwatchable shit, but yeah. Anime.
Date Added: 10/09/13
+++++++++++++++++++++++++++++++++++++++++++++++
Name: Coppelion (GoHands)
Subtitle: The "Walking Radiated" anime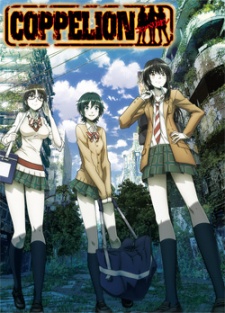 Initial Thoughts: show
Summary: Oo pretty. Well the world went apocalyptic. That's an interesting art style. Oh man an SOS? Pretty sure I'd prefer commander. Mmhm heroin. You gotta help, SCREW THE RULES. Nazi guns! Angel, angel, angel. OH FUCK. Test tube kids immune to radiation. Just because you're a GMO doesn't mean you're not human. BRUTAL. A dog? What shower car. Well yeah duh. You can talk to dogs? EVIL DOG! GET SHOT. Oh a tranq. FUCK. Cry more. That's an interesting song.
Review: Well not like there was anything new to me since the story is pretty much the manga right now. So let's talk about that art. The backgrounds are superb, but then we get the issue where whatever they are doing with the characters, and the sometimes weird camera stuff – just feels odd. Maybe it's the outlines but it feels like you have these sweet pictures and someone made some manga cutouts and is holding them like a puppet just off-screen. Coppelion is certainly something where if you're looking for something good this season that's not an instant derivative of anime. But from what I see here, and from the manga – it falls short of greatness.
Date Added: 10/03/13
+++++++++++++++++++++++++++++++++++++++++++++++
Name: Diabolik Lovers (Zexcs)
Subtitle: The "Oh boy instead of 1 or 2 gayballs vampires we get a reverse harem of them." anime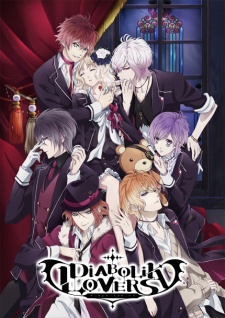 Initial Thoughts: show
Summary: Rain. So lanky. Okay, so reverse harem with vampires. Then rape? Pancake? I could go for pancakes. Fedora-bro. Crap I stopped paying attention cuz it sucked. Just running and nothing. WHUT? You just called her a little bitch? Man why did this anime learn shit from Twilight? Getting really rapey. Like cut this out.
Review: And here I thought Valvrape was going to be the only 1 this season. Seriously all I felt after watching this was a mixture of boredom, and unsettled. I understand the whole vampire thing is a rapey thing in general. But it's a house of dudes all trying to get at this girl who seems nice enough, and unlike other female protagonist in this kind of anime – is very much not okay with this. This manages to be both awful, and awful at the same time.
Date Added: 10/02/13
+++++++++++++++++++++++++++++++++++++++++++++++
Name: Freezing Vibration (A.C.G.T.)
Subtitle: The "I'd like to meet the man who came up with the subtitle Vibration, because he gives 0 fucks" anime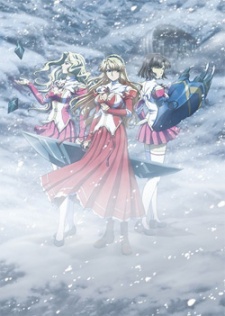 Initial Thoughts: show
Summary: Oh really? It's Freezing – GO ON. Yeah but exposed skin is still going to be cold – your cleavage for example. OIL! He hit the shower scene button. AND 5 minutes in before you see a nip. That's quite high actually. Why are they doing this if we've already established that bullets and bombs are useless? Wait the enemy has a camera feed? Orgasm! Wut. I forget does baptize mean boning? And she's just naked. Top Men, Top Men! So you want to be a Pandora? Better be okay with being nude. LESBIAN NUDE TITS FIGHT? GO ON. Wahteva.
Review: Honestly this anime has a story, but you can barely tell with the stupid whatever fights, and the nipple drops. Listen I've got nothing against knockers, but they're just there at every turn, and for no real reason. Honestly there was a time I read the manga and thought this was okay, but it's being dragged out by this anime, and beaten to death. at this point I simply do not care.
Date Added: 10/07/13
+++++++++++++++++++++++++++++++++++++++++++++++
Name: Galilei Donna (A-1 Steaksauce)
Subtitle: The "Fuck History – Japan" anime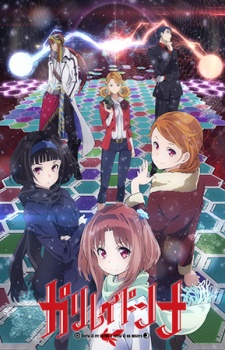 Initial Thoughts: show
Summary: AIR WHALE ROBOT! Ahh another mech show. This is not methane. FUCK YOUR INDUSTRIAL SITE! JET SCOOTER! Oh dammit, another 3 girl mech show. Goldfish AK-47, shi- get killed. Oh shit, hitman. EAT SHIT!  Man 0/3 with these daughters. FAMILY DRAMA! Bitch. Who's this faggot. The fake Italian is really dumb. Eat shit. Okay?
Review: I want to like this, I want to say I could watch it week after week for the flying ship stuff fish things. But I know, I know it's gonna be a contrived plot that stomps all over a major historical figure leaving shit and slime as it wallows around in boredom. So I just can't.
Date Added: 10/12/13
+++++++++++++++++++++++++++++++++++++++++++++++
Name: Gingitsune (Diomedea)
Subtitle: The "God I hate Priestesses" anime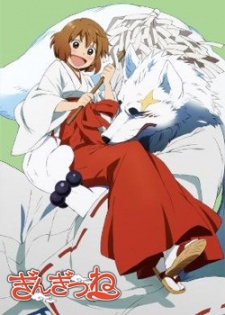 Initial Thoughts: show
Summary: Does anyone else see the giant fox? THE 15TH KID I'VE EATEN. Well already hate this. Faith real important to have when you can actually see gods. Cat was probably not hurt. More likely kids are just dicks. Oranges – apparently cocaine for wolf gods.  I. DON'T. CARE. Yeah really nice to remind your dad that he can't see them. Nope crazy. Bored. Nope because there is no fox spirit, just a figment of your imagination.
Review: This is just going to be another anime where the chick goes around doing shit, and the fox helps her fix shit. I mean seriously you go into the opening and you can just tell it's not going to be something you enjoy. Don't get me wrong – shit like Natsume Yuujinchou is good, but that has a serious feel to it. This is lacking in all of that sense of being something of substance.
Date Added: 10/07/13
+++++++++++++++++++++++++++++++++++++++++++++++
Name: Golden Time (J.C. Staff)
Subtitle: The "Well at least there's no showers" anime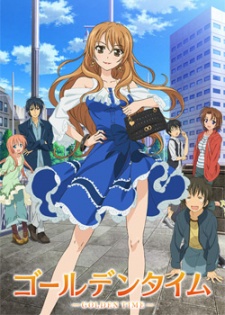 Initial Thoughts: show
Summary: I THREW IT ON THE GROUND. LURVE. Too slow. Bored. DID WE JUST BECOME BEST FRIENDS? YHUP! OH SHIT seems she knows him. EAT ROSES – SHITS GOT THORNS. WHY WOULD YOU REMOVE IT? Smooth dude.  AND she's right behind you. Why isn't the teacher like kid shutup. There he is. HI. Let it go really.. He's not a tsundere, you're just a stalker. RUN AWAY! Walk up to the clubs, like god help me. What is that hat? Stealth approach! Stalking what else? FLCL!
Review: I mean at least it's not highschool? That's a sad remark though to give praise simply because it's not just another romdramcom set in high school. It seems to be setting up the harem vibes, which honestly is the marker of its doom. Let me say this here and for forever. An anime where there is a harem is never going to be as good a love story as one that doesn't have it. Have a polyhedron where there's an even mix and love is passed around like a blunt and it's more realistic, and ultimately better overall. You see in reality skimpy clothing and moe are less degrading to women than this mindset that there's a bevy of them just over yonder and you get to pick which one to stick it too.
Date Added: 10/04/13
+++++++++++++++++++++++++++++++++++++++++++++++
Name: Gundam Build Fighters (Sunrise)
Subtitle: The "NERDS" anime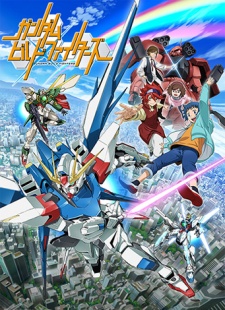 Initial Thoughts: show
Summary: I hate Gundams. Whut. Fucken Revoltechs. Camelot – it's only a model. Because he was a nerd. Well good thing. The Police. Are here. NERD. HE'S A NERD. Pretend fight? WAY TOO HIGH TECH. WAY TOO HIGH TECH. So they pilot gundam holograms from figures. So he sucks as a pilot. WAIT THE MODEL MOVES. HOW DO THEY MOVE THE MODELS? Like that defies logic. Never ending money hat since when you lose you have to buy more gundams. Jesus Christ Marie it's a mineral. Cuz he's a dick. All that tech and the Engrish is still atrocious. He's learning. AHAHAH NEWTYPE. AC CD AHHAHA.
Review: I'm actually glad that the beginning was a fake out, I did not want to watch a real Gundam anime again. This though is rather silly in terms of what it's doing. It's fairly up there with card games on motorcycles genius of Yu-Gi-Oh. My main concern though is that I get the virtual reality, I get the room, I get the Skylanders Gundam thing, hell even the 'build quality = moar dakka' rules. BUT HOW DO THE MODELS MOVE? I mean they are just toys as shown quite often, but look at the one after the battle, it's chest piece is broken (not just popped off), and done so in a way where it's clearly not from the other model, because they're both breakable plastic. Meaning some robot (or in reality a very poor old dude) is moving the robots in sync with the VR and breaking them so damn kids have to go buy more parts, since at the end of every fight – SOMEONE is going home with a broken robot.
Date Added: 10/09/13
+++++++++++++++++++++++++++++++++++++++++++++++
Name: Hajime no Ippo: Rising (Madhouse)
Subtitle: The "Punch him to the bottom of the sea" anime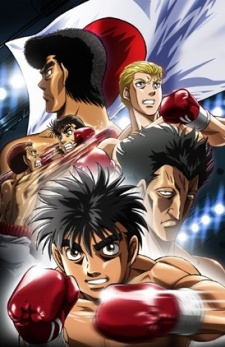 Initial Thoughts: show
Summary: EAT SHIT! Yo that's guys crazy, you probably shouldn't fight him. So wait did they just reveal this 3 seasons in that his dad died, or is it just a repeat? Oh man your dad made it, nope just a hat. So she starts a boat thing? Okay so how does this become boxing? WHAT is that thing sticking out of your head? That's featherweight? Boxing stuff…
Review: Honestly for all the punching and they seem to pretty okay. I mean five rounds and you'd expect a lot more blood. I mean the punches and fighting were something to enjoy, but it's not like I felt like I was enjoying it. The first half was just kinda depressing with dead dads, which somehow translates to boxing. Then again I'm not a fan of boxing so maybe I'm biased, or maybe it's like all other normal sports anime where it's boring as shit.
Date Added: 10/07/13
+++++++++++++++++++++++++++++++++++++++++++++++
Name: Infinite Stratos 2 (8-Bit)
Subtitle: The "Dear people dling this and not Kill La Kill from #NEWS – FUCK OFF" anime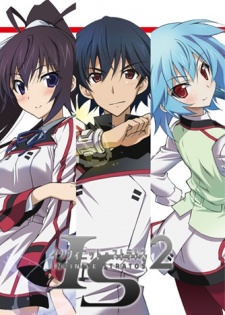 Initial Thoughts: show
Summary: Don't care. NOW SHE'S THE PIMP ROBOT. And they made robot high-fives less awesome. Kicked in the head. WHUT. KNIFE! Then Lee went on about Blazblue. Why are you freaking out hell that's California's only style. PLATINUM! First episode in a new series, and clothes shopping… OMG SHOES!  THAT'S NOT HOW THAT WORKS. Then the place got hijacked. Well at least something is going on. WHAT THE HELL? Like what are these guys even after? Now kiss? . . . Bullets that never hit.. Really good guys. I DON'T CARE.  Is this a preview, or a recap, what's going on right now?
Review: This was downright painful to watch. I mean I understand being a second season you don't need to follow the usual Ep 1. Tropes – but shopping and whatever the fuck that summer montage was? The whole anime felt stilted, generic, and above all gave you nothing to want, nothing to root for. It jumped from a robbery (of a restaurant where he brings a suicide bomb???), to shopping to summer montage to boring ass shit. It was a collection of tings literally thrown at the screen in an attempt to make a coherent anime, and it failed in every way possible.
Date Added: 10/04/13
+++++++++++++++++++++++++++++++++++++++++++++++
Name: Kill la Kill (Trigger)
Subtitle: The "IF you're not watching this, quit anime" anime
Initial Thoughts: show
Summary: "I actually watched this w/o commenting first because I forgot." Shit Godwin's law broken early. OH FUCK. BOOT! YO WHAT IS THIS GUY! Lol that guy!. HAHAHAHAHHAHAHAHHAHA. This scene. Anti-fat. FUCKEN EAT SHIT! You swing me right round right round. Yo look at that wall, blocking all the titans. Speaking of.. Borderlands title sequence. MMHMM Delicious anime. Yeah because this will work. What… Arm bar. Something. Half crab! Nailed it. Brutal! THIS DESK.THIS DESK.THIS DESK.THIS DESK.THIS DESK. Shit. Best Friends Five-eva. And explaing power structure. HEY BITCH! Scissor sword! PUNCH! Exactly all you need. INFINITE PUNCH-CHU! GTA V. My cabbages. Yes binoculars with Aviators. AS I EXPECTED! Excel Saga? BLOOD! Stripping seen. Is the upside down really necessary? Okay yeah I see that it is. SHRIMP! Yes because that's the issue. Mhmm fried soylent geen. LOL. HAHAHAHAHAHAHHAA. Bitch I eat those. OH YEAH! AHAHAHAHAH. Lol those are not regulation. Poor round lady. Lol. HAHAHA. TIGHTEN! EAT SHIT! DESTROYED. Oh FUCK BLOOD! DJ. DROP A BEAT. FUCK IT'S OVER.
Review: Specially for Kill la Kill we decided to a video review – you can view it below.
Date Added: 10/04/13
Editor's Note: When we watched this, almost nothing was said – normally we're very chatty yelling at both good and bad things in anime, especially new season stuff – this comes on though and silence. Because it's like a really good meal – it's so good everyone forgets to converse because they're too focused on eating. We're so glad the PV was basically the summary of episode 1 of 24 because it could go LITERALLY anywhere at this point, and that's fantastic. I've honestly not been this excited for anime in almost half a decade.
+++++++++++++++++++++++++++++++++++++++++++++++
Name: Kuroko no Basket 2 (Production I.G.)
Subtitle: The "Honestly there's always 5 people in basketball no one can disappear" anime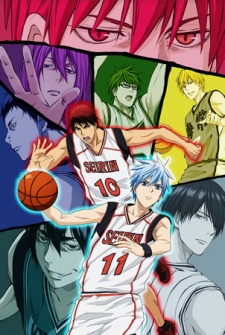 Initial Thoughts: show
Summary: SPORTS (I may have watch Ace and Hajime and this in a row) Right blue hair guys is invisible somehow. Basketball would be cooler if all this lightening was real. Oh I thought he failed at being Japanese. MURICA' HA we're no 1. SHUT DOWN! POKER FACE! BROTHERS! Well you've already lost 49 times… BITCH! Man bunch of dicks you go to play street ball and some pros show up. Well with your mutant hand – YOU CAN!
Review: I'll never understand how an anime about basketball would ever get traction anywhere. I mean it's not a popular Japanese sport like baseball, and sure as shit Americans are not watching Kuroko no Basket thinking it's pretty good. I mean I would never understand the death threats the author gets (simply because I could never understand why anyone would be that intense about this), because it's just a thing. A thing you can safely ignore and carry on with life.
Date Added: 10/07/13
+++++++++++++++++++++++++++++++++++++++++++++++
Name: Kyoukai no Kanata (Kyoto Animation)
Subtitle: The "INB4 Doujin using the phrase "She stabs me with her sword, hard with blood" anime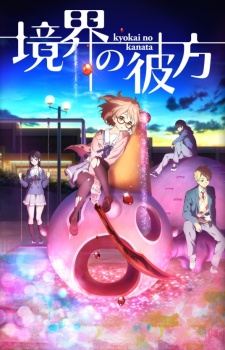 Initial Thoughts: show
Summary: Suicide?! Come on let her actually do it, give me some plot. Lol. WHUT? EAT IT! Well he's dead now. I'M A MAGE. Weren't you stabbed? Ok? Well she seems to be pretty scared of him. And she's clumsy because of course – she is now. Oh so he's immortal. I am a demon spawn. What… You're gonna get rape-stabbed. Let us fight. Because you lurve him! OH NO I KILLED ALL THOSE POOR OBJECTS! Nailed it! HEY and then a hollow showed up. He's practice. Okay? What a loser. Well that looks pretty evil.
Review: What makes this funnier is if you consider this – what if this anime was a sequel to Deadman Wonderland? Think about, using blood as a weapon, other people with bullshit abilities like immune to stabbing. Throw in a few escaped monsters (genetic experiments) and it fits rather well. If you think about it – she comes from a clan who uses the blood weapons to kill the monsters, they were wiped out for being brash and simply having their powers. Sounds to me like some escaped Deadman who vowed to kill all the monsters escaped from Wonderland.
Oh a review of the anime itself? Well it's KyoAni, it's pretty, it interested me about as much as Chuu2Koi did at first, but I doubt it will be something I rant and rave about 5 years from now.
Date Added: 10/03/13
+++++++++++++++++++++++++++++++++++++++++++++++
Name: Kyousougiga (Toei Animation)
Subtitle: The "Men In Black: The Anime without Men in Black" anime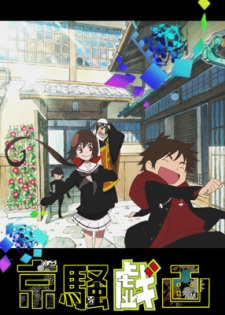 Initial Thoughts: show
Summary: Universe bubbles? Shit there's a dragon in my house. Your god is a rabbit. Ouch. Then the rabbit became Buddha? LURVE. DAD. That one came out weird. Bunch of dicks. Well that's certainly an idea. Whoa. 4 deep man. WHEN WORLDS COLIDE. I knew. I knew. DRAMA. Well that was irresponsible. This scene sponsored by Flying Dog. Napping! You heard of Mr. Thunder, how about his friend lightening. Fell from the sky. UNIVERSE HAMMER!
Review: I'm pretty sure this is a prequel, and it seems to set up the universe we saw from the OVA. I mean the setup is sort of okay, but not particularly interesting. It seems the episodes going forward will be more in the world, which is good. If you liked the OVA then stick with it, if not give it another episode and we'll see.
Date Added: 10/10/13
+++++++++++++++++++++++++++++++++++++++++++++++
Name: Little Busters! Refrain (J.C. Staff)
Subtitle: The "When the kids sing out the future" anime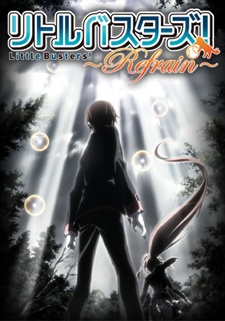 Initial Thoughts: show
Summary: Why this again? Another unfamiliar ceiling. You know what's awesome? Not this anime. What is though is Dr. Gonzo's Supermash and Jalepeno mash. I added that shit to some salsa – like only a teaspoon each – and damn is it good. Didn't your parents die in a rocket – be more sad. The lollipop is my penis. I WANT A PANCAKE PARTY. Then again maybe not… Weren't you not real? BITCHES. Suddenly Erik Ferris. Yhup bitches. Bunch of dicks, like seriously who picks on the girl whose mom died in a rocket explosion? BITCHES DID. HAHAHAHHAAHAHA. PUNCH HER. YES! DO IT! FRIENDSHIP! THEN PLOT TWIST SHE ACTUALLY IS A ROBOT! Everyday is exactly the same.
Review: Seriously I know Key is involved, but Kanon, Clannad were all really good. Hell in 2 of the episodes of Angel Beats they got me tear up. This though has been a constant disappointment, and I view a second a season less as continuing on a good thing, and more an attempt to make it good. Little Busters is simply boring, and the characters who try to impose a sense of camaraderie and stupidity are simply un-careable. There's not a single character who I legitimately care if they suffer pain or happiness.
Date Added: 10/07/13
+++++++++++++++++++++++++++++++++++++++++++++++
Name: Log Horizon (Satelight)
Subtitle: The "Man it must suck to be stuck in an MMORPG and you get bored." anime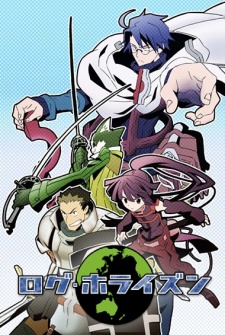 Initial Thoughts: show
Summary: You would think they wouldn't need menu hero for 3d.. Lvl 90 and these things are killing them? J-Bizkit. No please keep doing English. Apocalypse? So they were lvl 90 and getting spanked. Okay so they weren't digitized at first. That walk. Champ. Ass creed. Then she became a girl. Girls cannot be perverts. KNEE! KNEE! Falcon knee! That is a dire fate. So the mocked smell, but not taste. Hug-slut. Exapnsion shouldn't change the game that much. Debauchery Tea Party. That is a band name. DIE IN REAL LIFE. Blood and coins.
Review: I will admit the lack of real death makes this better, and the fact that it seems less likely to focus on Gary Stu means it could have some better parts than Sword Art Online. However it doesn't seem to as pretty, nor is it as understandable as SAO (I mean how did they just get sucked in, that doesn't just happen.) But I'm certainly willing to give this a shot.
Date Added: 10/07/13
+++++++++++++++++++++++++++++++++++++++++++++++
Name: Magi: S2 The Kingdom of Magic (A-1 Steaksauce)
Subtitle: The "I once dived into boobs, did a cannonball though which may have been a bad idea" anime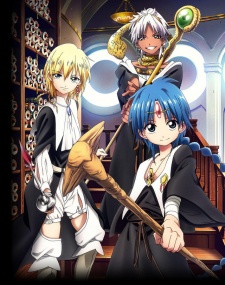 Initial Thoughts: show
Summary: SOLOMON TITAN! Flying golden dildo. Bowl of fire, or a candle but no because anime. Yes let us celebrate dungeo clearing. Prince zuko and shitty plays – Avatar thieves. Mages. Mine bitch. You don't need to roofie her, she'll go willingly. Planning shit. Yo taken a massive black dump on the anime middle east. He made that really fast.. He touched it. Go for it. He went for it. What a champ. There it is. AHAHAHHA. OUCH. She's impaled. OW. That was easy. Or she died anyway.
Review: Well the flash forward seems to give away a lot doesn't it. Not that you didn't really know where a shounen series like this is gonna go though. Honestly though if you need a series where it's a coming of age, fighting more and more powerful enemies, some off-color fanservice, and a general shounen feel. GO WATCH KILL LA KILL. Sure if you're done like I am and have seen the first season Magi is not bad, but damn does it pale in comparison.
Date Added: 10/07/13
+++++++++++++++++++++++++++++++++++++++++++++++
Name: Meganebu! (Studio Deen)
Subtitle: The "Fire the editor who turned up the Saturation and rolled with it" anime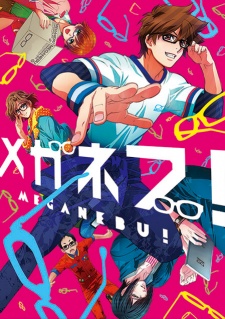 Initial Thoughts: show
Summary: Jackie is getting mad at the art. Free part 2! Glasses club… Stop trying to do the Shaft thing, you suck at this. WHAT. Oh the colors hurt. High-saturation. Dude he just kicked a couch with a dude on it. Dear anime creator, I see what you are implying. NO. I hate anime. WHUT. THE. HELL. ARE THE DOING. This sin't even anime right now. Kill me. I HATE EVERYTHING. So they all really need glasses… Then his eyes were destroyed.
Review: See Free had the art of KyoAni backing it to make it pretty, which gave the anime the weird fanbase it cultured; however this tries to capture that action BUT fails miserably. Honestly the art and garish coloring is enough to make this anime awful. The story, the characters, hell what they manage to say as a plot is downright insulting. When I say an anime is a cancer I truly mean it. This isn't awful, it's not terrible, it's the reason why anime is awful. This kind of anime is why anime is not worth saving, why if anime where to actually 'burst' and stop forever – you would be able to look at this series and say – I won't miss it. Now I watch things which are awful simply to comment on them, but this is so painful I can't even watch it for that purpose because it LITERALLY offends the senses.
Date Added: 10/07/13
+++++++++++++++++++++++++++++++++++++++++++++++
Name: Miss Monochrome (Liden Films)
Subtitle: The "Not a robot, just a chick an armor for some reason" anime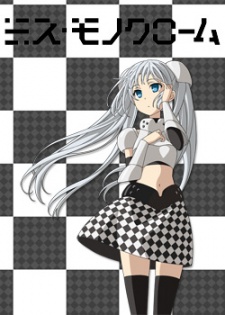 Initial Thoughts: show
Summary: She's dead. Wtf animals. Roomba. Give me 19.3 Billion yen, WAIT SHE DID. WAIT SHE LEFT! Come on take the money and run. The Roomba is the pet. Errybody down at McDonalds.
Review: It was moderately funny for a short, I suppose it's worth a shot if you like short gag comedy. Not Ai Mai Mi levels of absurd though, which is sad.
Date Added: 10/02/13
+++++++++++++++++++++++++++++++++++++++++++++++
Name: Nagi no Asukara (P.A Works)
Subtitle: The "I once slept with a Mermaid, her knee was a fish, and boy did she use it." anime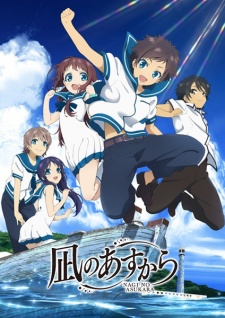 Initial Thoughts: show
Summary: Dude butt. Did it go out, how was it boiling before? Oh fish in the sky – oh wait they are underwater. That break a lot of physics with what's going on. Now I have no idea. Okay. So surface and sea people are racist. Like are those wings an accessory. Drinking beers, nope chewing gum graffiti. That explains people, but the things – ok I guess god so fuck the rules. THAT'S FUCKEN CREEPY. Oh you were cursed. HAHAHAHA. Oh so they have a time limit. THAT is pretty much the strangest fetish ever. Why is there a wall?
Review: Who lives in a pineapple under the sea. AN-A-MEI! Seriously the show is pretty, reminds me of some other shit like 3 seasons back that I didn't pick up because all it was – was pretty. Now I'm fine with the underwater thing, but the problem is that the try to partially explain it, but it just breaks so many rules of anything when they also have people on the land. The love polygon seems boring as shit, and honestly the only interesting part was when that chick's knee turned into a fish. I just wish that this setting and the shit around it wasn't in a high school with kiddie romance crap – you have a wtf setting, have a wtf anime. Seriously here's the problem this could be take completely out of setting (fish-knee aside) and it would just be a boring anime then.
Date Added: 10/04/13
+++++++++++++++++++++++++++++++++++++++++++++++
Name: Non Non Biyori (Silver Link)
Subtitle: The "I hate recorders I hate them then, I hate them now." anime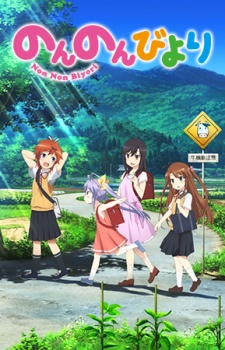 Initial Thoughts: show
Summary: Lol recorder. OH god, I hate the recorder stop this. Bored. Man that's a life change. Wait what is your dad doing out here from Tokyo? Why is he in a hole. Whut is this music. You lock shit? YES FILET-O-FISH. We just gonna ignore the other guy, or is he still stuck in a hole. Raccoon? The raccoon in typical raccoon fashion – does nothing. TRAFFIC. YOU ARE IN THE COUNTRY. The biggest lie ever. Then we got nostalgic about school chocolate milk. Why would the bus not wait – WHO ELSE IS THERE? HA you are in the country.
Review: I am really concerned about that guy. I mean he's trapped in a hole that is trapped in a 4-girl anime which is surely to be about a city girl in country lifestyle and Japan being all ISN'T SHIT DIFFERENT? OH MAN. I think this man requires help, he's a year older than the youngest, but he's so ignored, and then he falls into a hole and is left there to die. This man is a metaphor, he is me, he is you. He is all of us – all of anime fans stuck in the whole that is schoolgirls chattering on about nothing, stuck in a despair of boredom of moe – never to escape. #fivedeep
Date Added: 10/08/13
+++++++++++++++++++++++++++++++++++++++++++++++
Name: NouCome (Diomedea)
Subtitle: The "CHOOSE: Bad Anime and Depression. OR Bad Anime, Depression, and Alcoholism" anime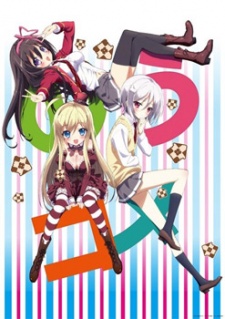 Initial Thoughts: show
Summary: THAT DOG… The force. WHAT. Man he is having some trouble. EAT SHIT, L2Bat. Abdomen Stretch, Fisherman Suplex, Boston Crab, ARM BAR. DOLPHIN! Oh man, original ending. Mna the anime after this is gonna suck. 38 Billion? That's not possible. Maggot. Huh? Sucky choices. Grab boobs time! FLYING BACKPACK. I think it broke. Wait whut? AHHAHAHAHA> WOW. Maggot flavor? What are you doing? I mean Hosaka does this a lot. What. AHAHAHA. Physics be damned. Dear diary, crash landed on earth – I hate my life. SUPER STAR MITSURU!
Review: So here's the thing. As a writer this is possibly the most heinous of offenders. The plot is literally a conga line of humiliation and Deus Ex Machina. I mean the premise is literally choose between 2 options that the outcomes are not decided by anyone but a mysterious force who doesn't even obey physics. However I'm not hating this as much as well any other anime anime this season. In fact if the OP didn't make it obvious this will devolve into harem bullshit I think it could even work. I mean keep it to 5-6 chars make at least 1 a guy and have him still have the random choice mechanic – it would be halfway decent. However this will become harem love pervert bullshit.
Date Added: 10/10/13
+++++++++++++++++++++++++++++++++++++++++++++++
Name: Outbreak Company (Feel)
Subtitle: The "If anime is your main export – then we need to have some quality assurance issues raised." anime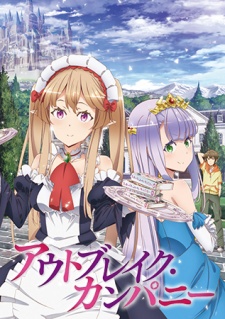 Initial Thoughts: show
Summary: 200 Questions, jeez. First test? Fucken weeb. DRUGGED! HA eva jokes. Wait they speak another language. It's a babel fish. I want to watch that show with the turtles. Not that one. Seriously you're an otaku you should be as normal as bread and butter. Spark gay butthole in the world. Okay a bunch of shit. Pretty sure electronics are the big export.  So the other world is weebs, hence they want more anime. THAT'S NOT THE GOOD STUFF. What? Why is she freaking out about ears? PUNISH HER! YEAH MAYBE YOU SHOULD BE GOING OVER THAT AND NOT ANIME CULTURE. How are you talking? Wut. He's just embarrassed. Supreme ruler, you mean loli otaku, because this is anime. There he goes. And then he was murdered. Creep.
Review: Seriously only an anime could think up a kingdom connected by a magic portal and that the kingdom's desire for culture is nothing about our weapons or tech, but anime is the main export. I'm really getting tired of the guy thrust into a magical world where there's a bevy of girls to jump his dicks cliché, and this is somehow treading even shittier ground with its premise. It's like anime has been stuck in a rut and have dug so far they're no longer in mud, but a lake of cow shit. Also this is not Trade Routes Part 2, It's Trade Routes: Now It's Anime. Which sucks a lot of donkey dick.
Date Added: 10/05/13
+++++++++++++++++++++++++++++++++++++++++++++++
Name: Phi Brain: Kami no Puzzle 3rd Season (Sunrise)
Subtitle: The "If I had to solve a puzzle to kill this anime I would, and I hate puzzles" anime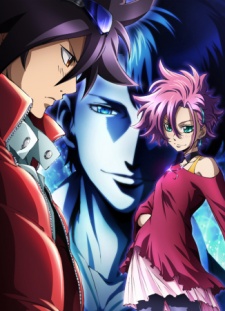 Initial Thoughts: show
Summary: Oh man a sliding puzzle. A puzzle in my puzzle anime? I'm really glad they made the subs for this song as rainbow as this OP. Its color combos you idiot. Really? That was easy as shit. Stop calling this person Freecell. That's a 3-star? Why is the ruler in a 3-star. Don't care. So what he's like 40 he could have been a shitbag in school. Yes they can smell puzzles, because that continues to be stupid. Was that a dubstep card? Prince of Persia time. You could just – shoot them. THAT'S NOT A NAME. I am worried about you, a lot, but mostly my butt is worried. You would think it would just stop, not break – shitty design. Nope not going.
Review: This really is stretching my patience. I put up with the S2, but I think the buck stops here. I just can't handle the stupid names, the stupid puzzles, the stupider characters and their 'acting', the entire anime. Every minute was like dragging my brain through a mine of stupidity, and I just can't handle it anymore. I wish my old days of dealing with anime was possible, but over 500 in an I'm so jaded that this is no longer something I'm hawing about since I've seen 2 seasons to something which I and everyone else should never watch.
Date Added: 10/07/13
+++++++++++++++++++++++++++++++++++++++++++++++
Name: Samurai Flamenco (Manglobe)
Subtitle: The "Pretty sure the costume designer knows who you are…" anime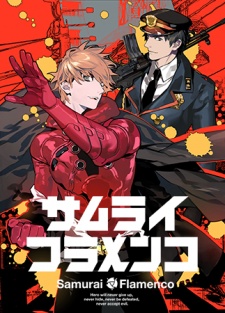 Initial Thoughts: show
Summary: GAY! More like super penis hero. Drunk run and yell! Aww yeah bachelor butt pad. That's… not a superhero. Because those things actually exist. WAIT THERE'S NO SANTA CLAUS? DO IT! Udon is better! The Batman way! Dammit now I want curry too. Model! GAY! GANGS! He.. might be insane. Eat shit. Wow. KICK. GONNA GET EM WITH A MONTAGE!
Review: Pretty much there's not wrong with this series (except that Tiger and Bunny was better) however there is the distinct feeling that there's gonna be a bit in the later episodes where these guys kiss. Nothing wrong with it, and it won't even likely mean anything and could be an accident. It will happen though. So if that's a thing you're against – get out I guess, and maybe get better at being a judging person. No the main gripe that this series will have is that it will be a shitty Kick-Ass. It's the same kind of premise, but without all the badass stuff.
Date Added: 10/12/13
+++++++++++++++++++++++++++++++++++++++++++++++
Name: Sekai de Ichiban Tsuyoku Naritai! (Arms)
Subtitle: The "NEXT WEEK ON SMACKDOWN – WHY THIS ANIME SUCKS" anime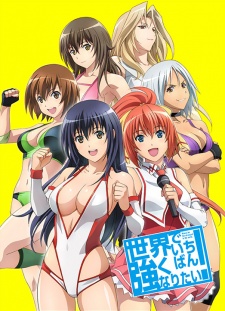 Initial Thoughts: show
Summary: Well King this one's gonna be a real slobberknocker tonight. AND ALREADY FUCKEN. Half Crab! Arm Bar! BES IN THE WORLD! She has scissors? I HATE IDOLS. Ice Cream Summersault. Whut… Gave this all up for wrestling. And there's the nudity filters. ARM BAR. Not really, you need to be good at that for it to look right. NOPE.I want them to get the shit beat out of them. FACE LOCK. FIGURE 4. HALF CRAB. BIMBOS! WRESTLING! STONE COLD STONE COLD STONE COLD [LINK] BRAIN BUSTER. KNEE! HEADBUTT. SLAM. HALF CRAB. Meanwhile in pron. Face lock. Sex noises! UHH ARM BAR. OR SHAME HOLD. SLEEPER HOLD. Oh they bet hair… WHAT A HEEL. God this is as dumb as wrestling.
Review: There's boobs, Mexican wrestling outfits, and wrestling. It's pretty much what you see is what you get. In fact the only thing that makes this worse than what you'd expect is the lethal injection that is idol society. Though if it wasn't that it could be something like the manga Teppuu, which is about female wrestling, and is good. This will simply be another thing for Sankaku Complex to comment on in-between the nipples-ever-where-Freezing.
Date Added: 10/08/13
+++++++++++++++++++++++++++++++++++++++++++++++
Name: Strike the Blood (Silver Link)
Subtitle: The "I killed Mufasa Anime" anime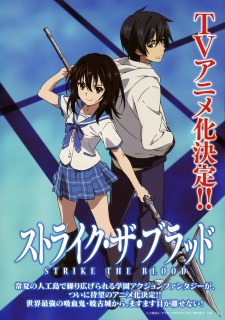 Initial Thoughts: show
Summary: Stop this art. VAMPIRE. AHAHAH Karin male ver. Shit he even works at the same restaurant. There's our vampire hunter, being real subtle. Lol Italians. DEMONS! I'm a mage, lol D type. Go Rapidash, eat lance. Schneewalzer, give it a better name like stabby. Let me guess do they have levels, Mr. Level 4. God this is dumb. AHHHHHSVETNAHT INC. Nope not taken over the world. Guess I'm no. 5. The thing about cyrosleep is. Monocole dude gonna fuck you up.
Review: Anime is one of the few things that could take a concept about an island filled with all manner of creatures fighting to survive, and make it dreadfully boring, and focused on a middle school student who needs to wear a longer skirt. Honestly In the first sequence I thought this would at least be a moderately good demon/vampire killing shit – so what if she ripped off Blood+ at least it's not – huck I get a nosebleed because this wallet reminds me of her panties. This and others like it truly anime at its worst. The art and animation are polished, and the concept is ripe for the picking, but the screen wrtiers just fill it with endless garbage and drivel.
Date Added: 10/05/13
+++++++++++++++++++++++++++++++++++++++++++++++
Name: Tokyo Ravens (8-Bit)
Subtitle: The "I'm like a bird, I fly around in the OP" anime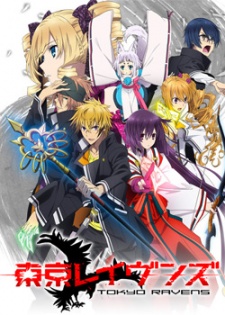 Initial Thoughts: show
Summary: Lee: Please no lolis Please no lolis Please no lolis. Heart of magic is lies – aka magic is a lie. Curse of free ice cream. Sleeper hold. LOOK AT ME. Yes go be a magic dude, even though you can't do magic. PUSH HIM! Broken. Daw happy dog. Kill him with anime. Nailed it. COCKTEASE! THREW IT ON THE GROUND. HUMMER! Metaphors. Dead. BITCH!
Review: You know what I want, I want a mage story where he says he won't become a mage, and then he doesn't. He just punches people and enemies and whatever when they try to fight him because they think he's a mage. Instead we have this, a contender for the most anime of anime – and yes I am using anime here as a derogatory way to describe something.
Date Added: 10/09/13
+++++++++++++++++++++++++++++++++++++++++++++++
Name: Unbreakable Machine-Doll (Lerche)
Subtitle: The "I wish all the dolls would break, and then burn, and then fly into the sun." anime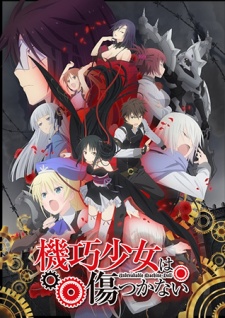 Initial Thoughts: show
Summary: Already not okay. He is not okay with you. Magic jumping. Uhh that totally killed people. I hate puppets. SHOKO! His hair is brown you blind bitch. Damn it they're all gonna be lolis. WISE MAN. Whatever. Then he had sex with a doll. It's the tiny dragon, you are not scary.  YO that's pretty bad. Who the fuck are them? Touching your butt. Bitch. Brutal. SHE IS MY WAIFU. You already slept with her. MAGUS. Facemask so evil I guess.
Review: Honestly I think I would more okay with this if they weren't called dolls, wait nope that's not true. Still not okay with stupid lolis with stupid powers trying to bang stupid main characters, with stupid tsundere love interests, with a stupid plot, and a stupid power scale, inside a stupid school, that is the entirety of a stupid anime. The dragon is a cool, and he doesn't deserve to be in such a stupid anime.
Date Added: 10/08/13
+++++++++++++++++++++++++++++++++++++++++++++++
Name: Valvrape the Liberaper S2 (Sunrise)
Subtitle: The "Dear Sunrise, We get it, but Star Driver was your peak in this genre." anime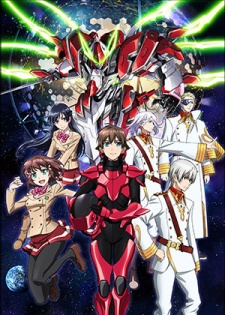 Initial Thoughts: show
Summary: What a room of faggots. One of us. VAMPIRE! Geass go. Try harder lol. OUT OF CONTROL! SHit he gonna rip out the plug suit. DERP Stupid. Not captured angels for sure. The hero who's the rapist? Did she write a tell all book? Uhh aren't they in charge? Yeah something he's done before. Ladies and gents, your PM. Curse these legs. Girl you got some problems… Damn dried runes. Classic L-Efl! GAY! This is an act of war.
Review: Listen rape jokes aside – this anime is simply awful. It's just not any good. I see what they were trying to do, but it's shitty at being a mech series, shitty at being a space opera, shitty as being political, and shitty at being character driven. It's a pile of shit, and Sunrise should be ashamed. Their two previous similar outings Sacred Seven and Star Driver were at least enjoyable to watch, hell bordering on good or okay. This is just shitty to watch. It's Shit. Did you get that. SHIT.
Date Added: 10/15/13
+++++++++++++++++++++++++++++++++++++++++++++++
Name: Walkure Romanze (8-Bit)
Subtitle: The "For a brief 30 seconds I was excited about a jousting anime, then anime happened" anime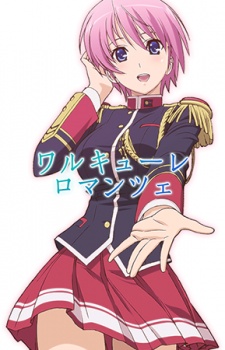 Initial Thoughts: show
Summary: JOUSTING TITS! Modern tech, still jousts – badass. Boob armor here is really bad here – since it would get impacted easily and then crush. Female knights, cool, this nope. Then the horse was a pervert. Starting off strong. Horse rape. Fight dat horse. Harem where he only cares about horses. No he stayed for the bitches. Oh god she's got a bad case of the 'sempai notice mes' 0 People have ever said that. You think that's cute anime, yo use the riding crop as a pointer – fuckk off. Then the horse died because you can't feed him the stuff you did. That horse is not normal. Horse bride. Ypu say a fake name or Batman. CHALLENGE!
Review: Can we seriously discuss the fact that the horse in this anime was after some high-school girl nookie? I mean damn the horse burst out under that bar, and wasn't running away just chasing the girl, then when we caught up he starting ripping the skirt off (something he also did earlier). Now I'm not a hentai person at all (I get it, but once your idiot friends have shown you stuff involving pool and vaginas – you kinda stick to regular porn.), but honestly this was about a deleted scene away from horse fucken. Which is a damn shame because I would have very much enjoyed a serious jousting anime, hell even if it was a harem. Just not this 'let's take a concept and ruin it' that Japan is so go damn keen to do.
Date Added: 10/07/13
+++++++++++++++++++++++++++++++++++++++++++++++
Name: White Album 2 (Satelight)
Subtitle: The "They may nor remember what we said here, but the will remember how he shot his brains out because of this anime" anime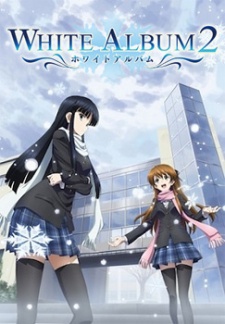 Initial Thoughts: show
Summary: No your promise of sweet guitars is not going to make me like you, you shitty boring series. YOU ARE NOT ALLOWED TO FISTBUMP. Because stupid love shit. No White Album was a good Beatles album not your shitty anime. Don't care. Bored. How it is a contest if she wins unconditionally, isn't it more of a contest now? Not a he. Isn't this pointless since we kinda know what happens because of the beginning? I'm not the president. Conceited bitch.  Then he died. Bored.
Review: I bet there's someone out there wondering – why in the hell does this guy have such a hate boner for this series – it's no better or worse than any other series. That however is where that someone is wrong. There are many series as dull, as listless, and as melancholic as this series, but it takes the cake. Other animes like this often have a thing – not an X factor of greatness, but a single redeeming quality – this guy farts and uses it for jet feul, she has a tendency to not wear a shirt, sometimes a witch eater shows up. There is often something, anything to drag the series along. This sort of shuffles there like a broken penguin, and continues to bore me to a state of pure rage. I hate White Album, and you know what – so should the rest of the world. Listen you're entitled to an opinion, as long as it includes hating this, because maybe – just maybe if everyone does shit like this will never be made again.
Date Added: 10/07/13
+++++++++++++++++++++++++++++++++++++++++++++++
Name: Yowamushi Pedal (Toho Company)
Subtitle: The "Meanwhile on Natsu no arashi Bike Edition" anime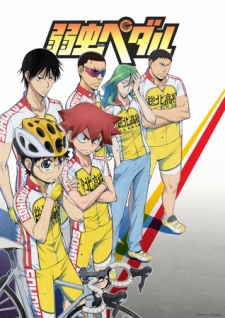 Initial Thoughts: show
Summary: YOU SUCK. Pretty sure base jumping/parachuting is faster. That maid looked like you, were you a maid? NERD! OMG NERD! SHINJI-FACE! That's not totally true. Don't care biking pro. Gear change! He got you son. Skittish bugger. SHI- STALKER. Too well informed. RACE! FIGHT ME. YO STAY THE FUCK AWAY. Hahahha.
Review: Here's the problem. I really like Overdrive, and I hate sports animes, but it worked because it worked on more than 1 level. This however is just another sports anime, and the only wrinkle is that the doofy main character from every old anime with the round kid with rounder glasses is a biking prodigy, and rich boy McDuck is mad jelly. We know he's gonna join a bike club, we know he'll be good, but not great, and we know he'll spend however many episodes trying to win shit – with any other aspect being thrown to side and left to die.
Date Added: 10/08/13
+++++++++++++++++++++++++++++++++++++++++++++++
Name: Yozakura Quartet: Hana no Uta (Tatsunoko Production)
Subtitle: The "Man I only cared because pigeon fish tank powers" anime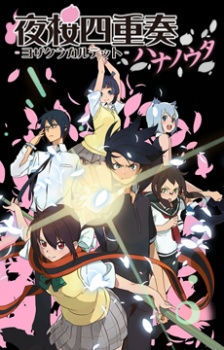 Initial Thoughts: show
Summary: SHI- THAT's HUGE. Fish tank turned into pigeons? Is this a prequel, or a major art change? Woof woof muthafucka. RIGHT she's the mayor. POWERSPEAK! Stuff. All the lost kids. DAD. Skill that you kept it on your head. GOLDFISH BOMB! GIMME THOSE TITTIES! Satellite. Lol wut. We're gonna need a bigger tank. USE SPLASH ATTACK! FLCL FLCL! Wait she had real parents and wasn't a demon? Oh okay so that was a farce, good. LOL COWS. WTF Cheesecake? WAIT WHUT? CALL IT AN ILLUSION! TRICKS ARE SOMETHING WHORES DO FOR MONEY.
Review: Seriously I remember this being something where they were all older than this. It leveled out a bit, but is this a prequel or not because it's not obvious when the plot of 'hey we're in this city where monsters and humans live in peace except for the constant dbags.' Honestly though Yozakura was never really more than any other anime and the only reason I think I watched it was because I bought the manga – which even then isn't anymore not-anime than anything else.
Date Added: 10/08/13
+++++++++++++++++++++++++++++++++++++++++++++++
Name: Yuusha ni Narenkatta (asread) short name: Yuushibu
Subtitle: The "Back in my day we actually killed demons." anime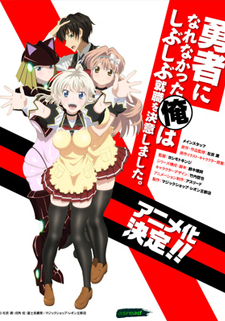 Initial Thoughts: show
Summary: VOLCANO! Too bad this sequence is not real. See get better armor. THEN WE WILL FIGHT IN THE SHADE. So that was real, but we just can't get an anime about that. So instead we get a bad Hataraku no Maou. You even stole that character. NERDS. Bitch out. What. An. Idiot. Walking Dead? Interesting premise buuuuuttt this anime will not be good. Dragon Starship Enterprise?!?! Gross. That's not okay…. Hmm well if you have too. She should work at a coffee shop. WUB WUB WUB. Seriously no underclothes. And fanservice. Whut. You weren't okay with this early. That's dish soap, idiot. SPEED REVERSE.
Review: Honestly this just feels like a more fanservice laden bad ripoff of Hataraku no Maou and Working! Which isn't a good thing to be a bad ripoff off. Hell that first sequence was actually something I would enjoy watching – it didn't seem like it would be good because I could tell it was somehow a sham, but that's because of what was coming after. (By the way folks if you're wondering – well yes Buffalo but you read the description – HA like I actually remember that. I do the initial thoughts weeks before I post, and only release when I get the first review done.)
Date Added: 10/05/13
===============================================
So… that season ended, and by ended I mean Kill la Kill is still ongoing. So final thoughts
Go watch Kill la Kill.